DSU Foundation has record-breaking year
August 15, 2022
Dakota State University continues to rise, with the DSU Foundation raising a record-setting $127.3 million for fiscal year 2022.
"This is truly a celebration of fantastic leadership and vision, creating massive opportunity, and meeting incredible support," said Jon Schemmel, President, and CEO of the DSU Foundation.
A total of 2,415 donors contributed 4,884 gifts to the Dakota State Foundation to reach that $127.3 million.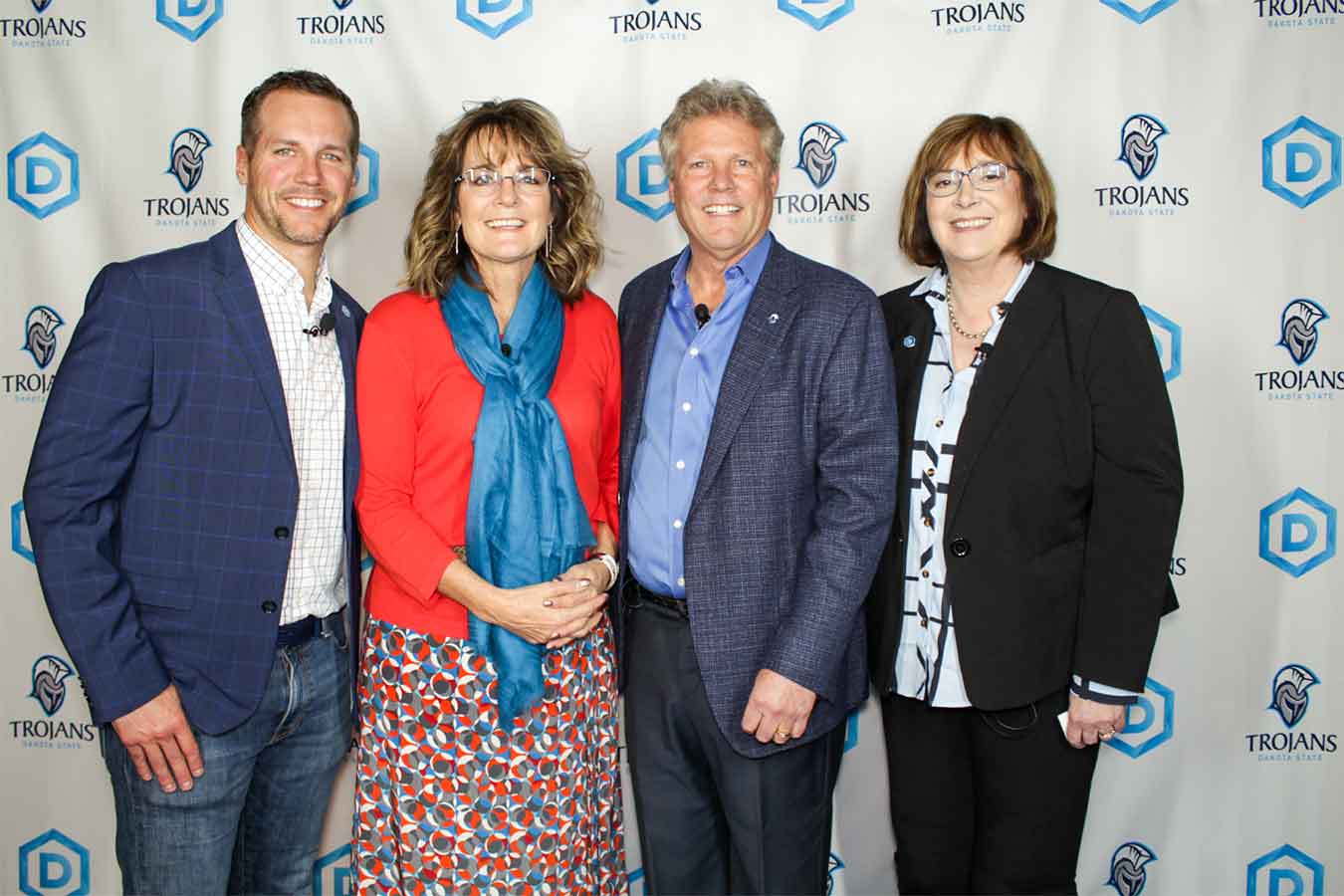 While facilities are getting a lot of attention, these gifts are also funding other areas of need for the university. The foundation has seen record support in scholarships as well, with the fiscal year totaling nearly $6.4 million.
"We're able to offer more scholarships and new facilities," said Suzy Collignon-Hodgen, alumna of DSU and chair of the DSU Foundation Board of Trustees. "This effort is putting DSU on the map and becoming a university that's turning heads. It will also be a huge economic driver for the Madison and surrounding communities."
Outside of scholarships, $90 million of the record-breaking funds is supporting the initiative to grow the cyber-research industry in South Dakota.
This initiative is expanding Dakota State's Applied Research Lab (ARL) to include a new facility in Sioux Falls. The new ARL facility is expected to open in 2025 and provide 400 to 500 full-time jobs.
As part of this initiative, DSU will continue to develop and fill positions in the ARL facility in Madison and will be increasing the capacity of The Beacom College in order to double the number of graduates from 200 to 400 annually.
As part of this effort, DSU will expand and accelerate the cyber talent pipeline and career pathways by launching the Governor's Cyber Academy to offer dual credit programs to high school students statewide.
"We created a vision to expand DSU's Applied Research Lab (ARL) to stimulate a vibrant cyber-research industry in Sioux Falls which supports national security and defense, contributes to workforce and economic development, and establishes South Dakota as a cyber state," said Dakota State University President José-Marie Griffiths.
This record year of fundraising will help bring light to the many areas of expertise DSU thrives in, Collignon-Hodgen said.
"I have always been excited to be a Trojan, but this year's success is creating an even bigger buzz for DSU and allowing more people to understand what DSU has to offer," Collignon-Hodgen added.
"President Griffiths set a bold vision for the future of the university, as has Athletics Director Jeff Dittman," Schemmel said. "Seeing our alumni, community members, and state and national leadership rally together and bring these initiatives to life is truly inspirational. I am very proud of the foundation team and the university leaders we serve alongside. We still have work to do."