Knowlton Award presented for mental health library
August 24, 2022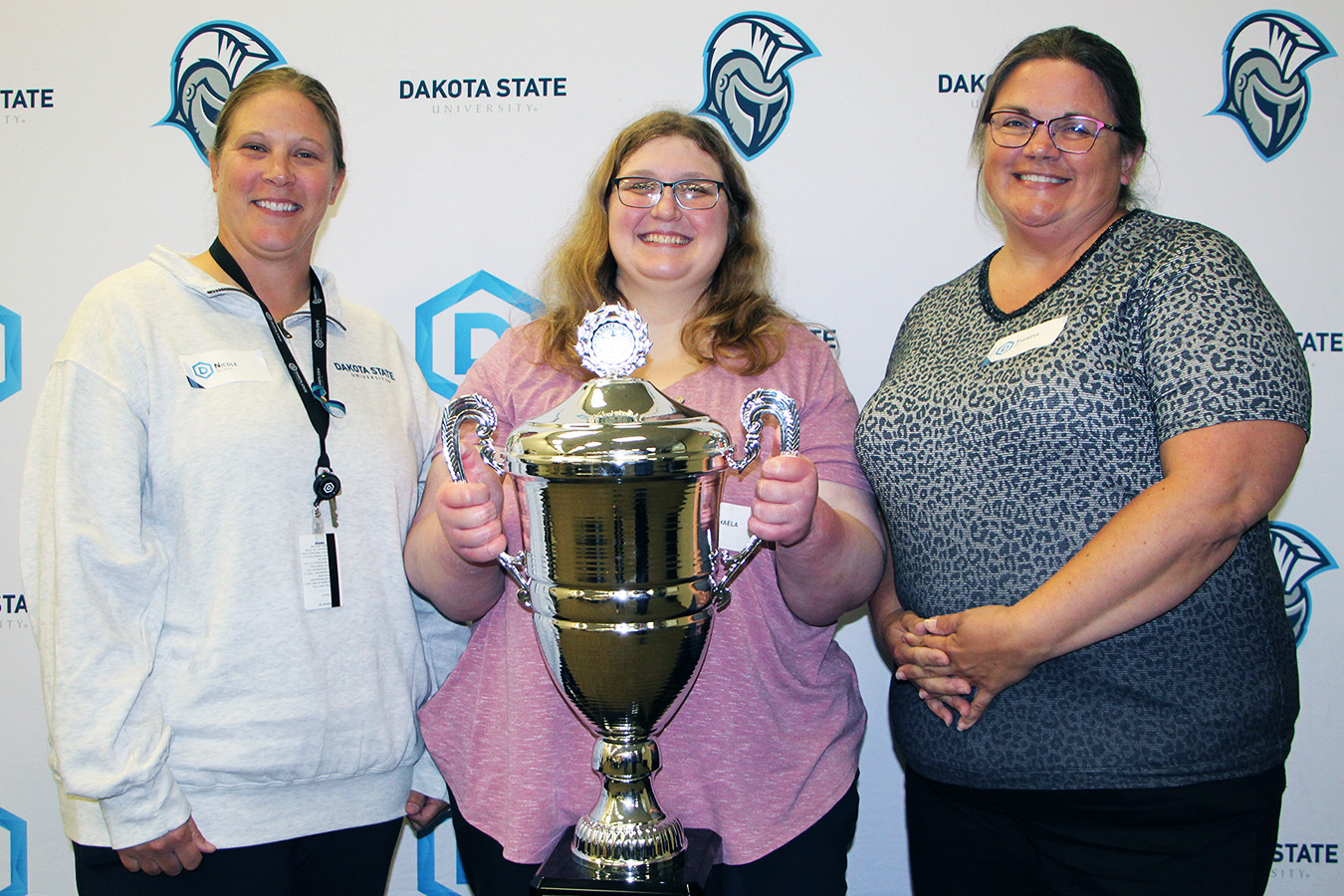 An interdisciplinary team at Dakota State University has been awarded the 2021-2022 Doug Knowlton Excellence in Quality Award for their work creating a mental health library.
Staff members in DSU's Counseling Center and Karl Mundt Library (KML) gathered the collection of books, DVDs, and other materials as resources for students and staff at the University. This collection was particularly useful after the impact COVID had, particularly on college-age students.
This project began when Michaela Clark, Library Associate in the KML, found information in surveys, publications, and faculty reporting that indicated that college-age students were dealing with mental health issues from the pandemic. With this evidence-based information, she enlisted the help of others in the library and DSU Counseling to create this collection.
The mental health library is advantageous, said Nicole Bowen, Director of the Counseling Center, because individuals may want to seek self-help resources before seeking counseling. The group applied for and received federal COVID relief funds for the collection.
The project has been featured in local media stories, and Clark said this award will continue to increase awareness.

"It's great to see students, faculty, and staff using this additional resource," Clark said. 
"I'm excited to see how much use the collection gets this upcoming semester as our campus community becomes more aware of our mental health collection."
Since 2017, the annual Knowlton award has been presented to employees who have made outstanding contributions to improve processes and outcomes for all DSU stakeholders. It is named after former DSU president Doug Knowlton, who was a leader in implementing the Continuous Quality Improvement (CQI) program at Dakota State in 2010. CQI is a business management philosophy and a technique that perpetually evaluates organizational processes.