August 1, 2022
Dr. Michael Roach shared a presentation on how to start a business as part of the summer program Passport to Adulting, featuring virtual and in-person career workshops for attendees ages 14-24.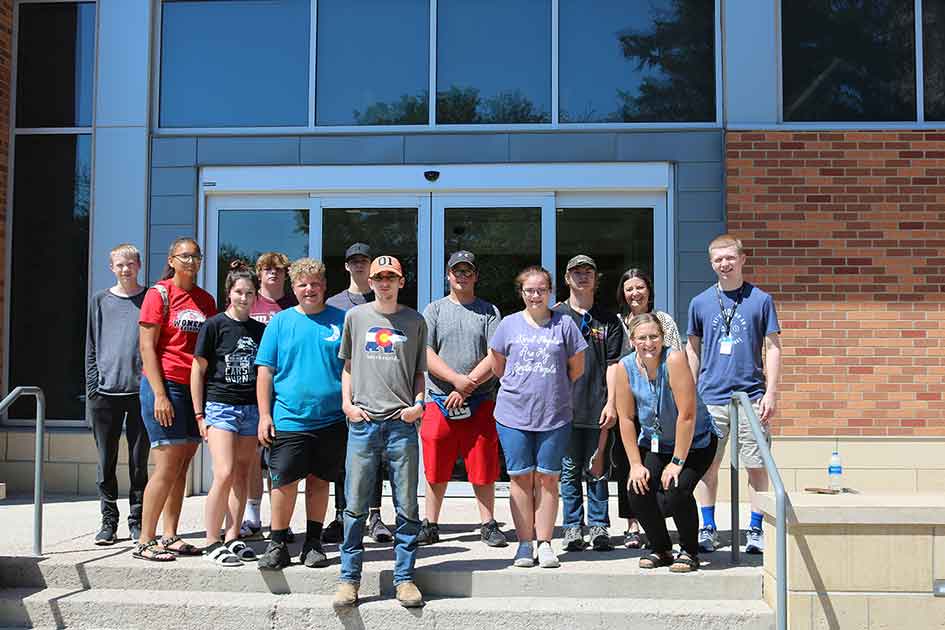 The program is offered through Madison Job Services. The "Passport to Adulting, Summer Passport Series" is sponsored by the Department of Labor, Career Launch South Dakota, and the American Job Center.
Roach offered examples of successful entrepreneurs, from South Dakota residents like Kory Van Sickle to billionaire entrepreneurs like Jeff Bezos and Elon Musk.
He described the steps of the entrepreneurial process. It starts with ideation, followed by feasibility, market identification, market testing, and pivoting (if needed).  
Participants were able to ask questions throughout the program and were encouraged to reach out to Roach with future business questions and for assistance with business ideas.
Following the presentation, attendees received a tour of Dakota State.