September 27, 2022
Dakota State University students gain valuable knowledge in class, but through research and conference presentations, they learn to apply that knowledge and adapt them into career-ready skills.
DSU instructor Rob Richardson said, "attending and presenting at conferences is important to students' growth and development, especially if they wish to pursue a career involving research."
"Preparing and delivering a presentation to a professional audience is something that will be important throughout our students' careers," he stated. But even if a student simply attends a conference, these opportunities broaden a student's horizons, and are "perhaps the best way to stay current on emerging trends, threats and research."
Several students have had the opportunity to attend and present about their research efforts over the last two months, including students who will present on Sept. 29 at the Virus Bulletin, a top global, malware conference, which is a niche area of cybersecurity.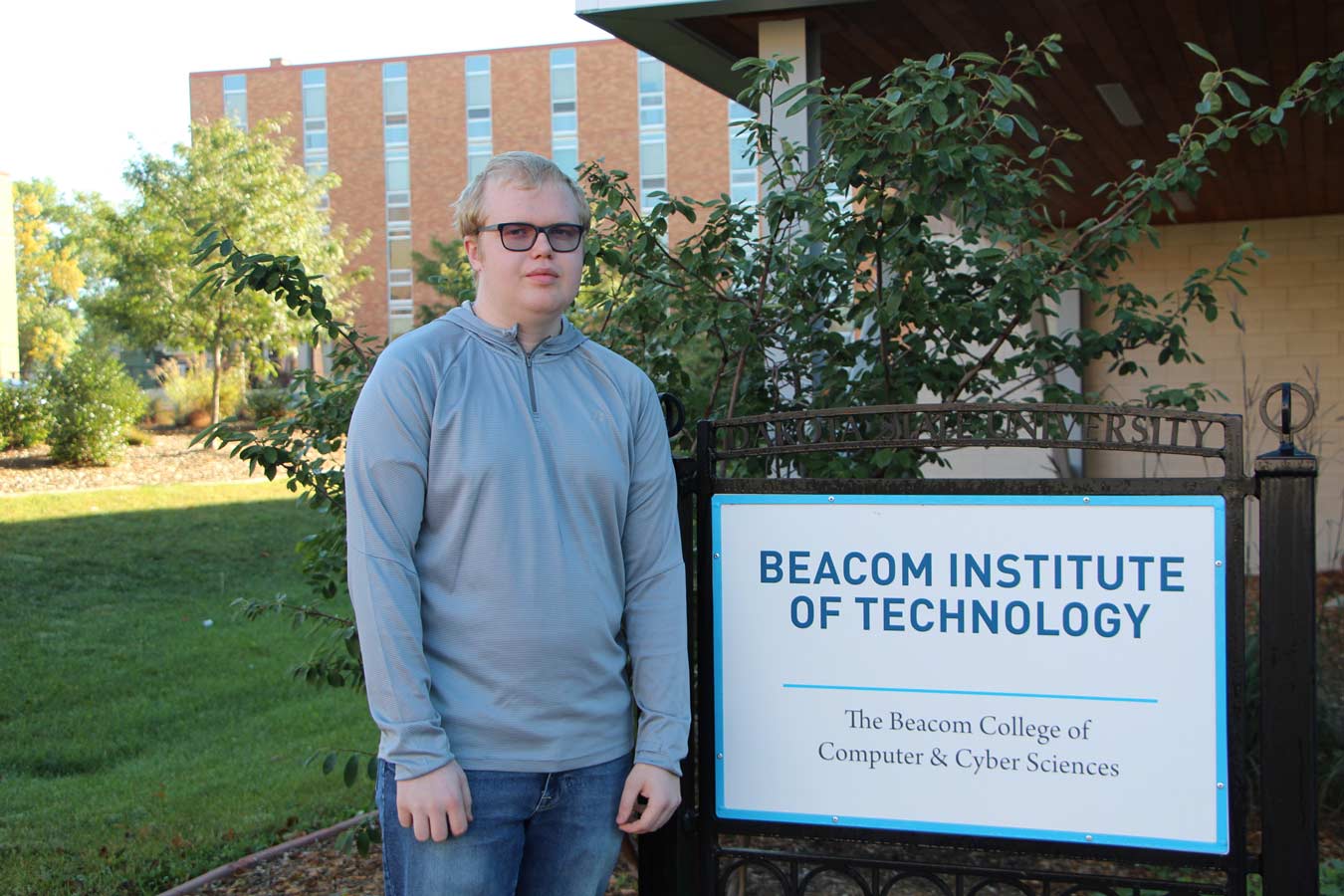 One of those students is Shelby VandenHoek, a Cyber Operations major from Huron, S.D. Through the research in the Verona Lab at Dakota State, he and other student researchers are able to learn new techniques and get the opportunity to work on a software project that will be released and used by others, he said.
This work "greatly expands the information learned in the assembly, reverse engineering, and malware analysis courses. We made use of many of the tools and techniques taught in these classes to be able to carry out the research," he said.
At the conference, held in Prague, Czech Republic, he is "looking forward to meeting experts in the field of cyber security and learning about the new techniques and technologies that are being developed."
Tarek Abdelmotaleb Ahmed, a master's degree student in Computer Science, with a specialization in Cyber Operations, presented about his shellcode research at DEF CON in August.
DEF CON is one of the oldest and largest continuously running hacker conventions. It is attended by computer security professionals, as well as students, journalists, and researchers.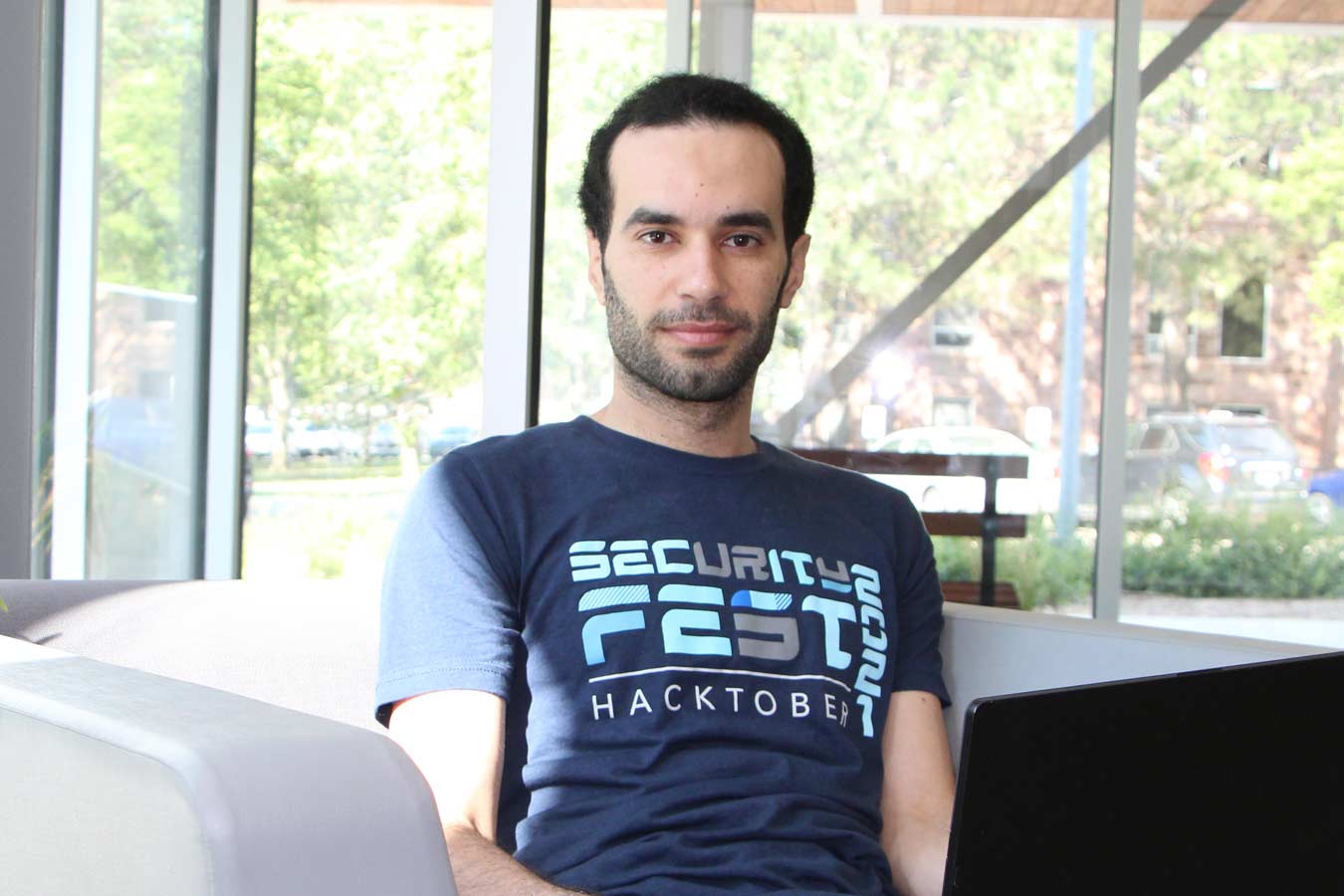 This was Ahmed's first time attending DEF CON, and he said it provides practical experience and is a way to demonstrate your work with recruiters, and provides a way to network with people in the field from around the world. "I'd like to go again." 
The research presentation, about shellcode, was well-received, he stated, adding that they also published a White Paper about the research on DEF CON's website. 
Ahmed came to Dakota State because it is well known in the cyber security field, and it was a good decision. He will graduate this December, and plans to work for the biotechnology company 23andMe. He had an internship with the company last year, and was offered a position with the company.

"They have a big security team to protect the data," he said, "because there's no point if you can't protect the personal data."