DSU to connect with prospective families
September 19, 2022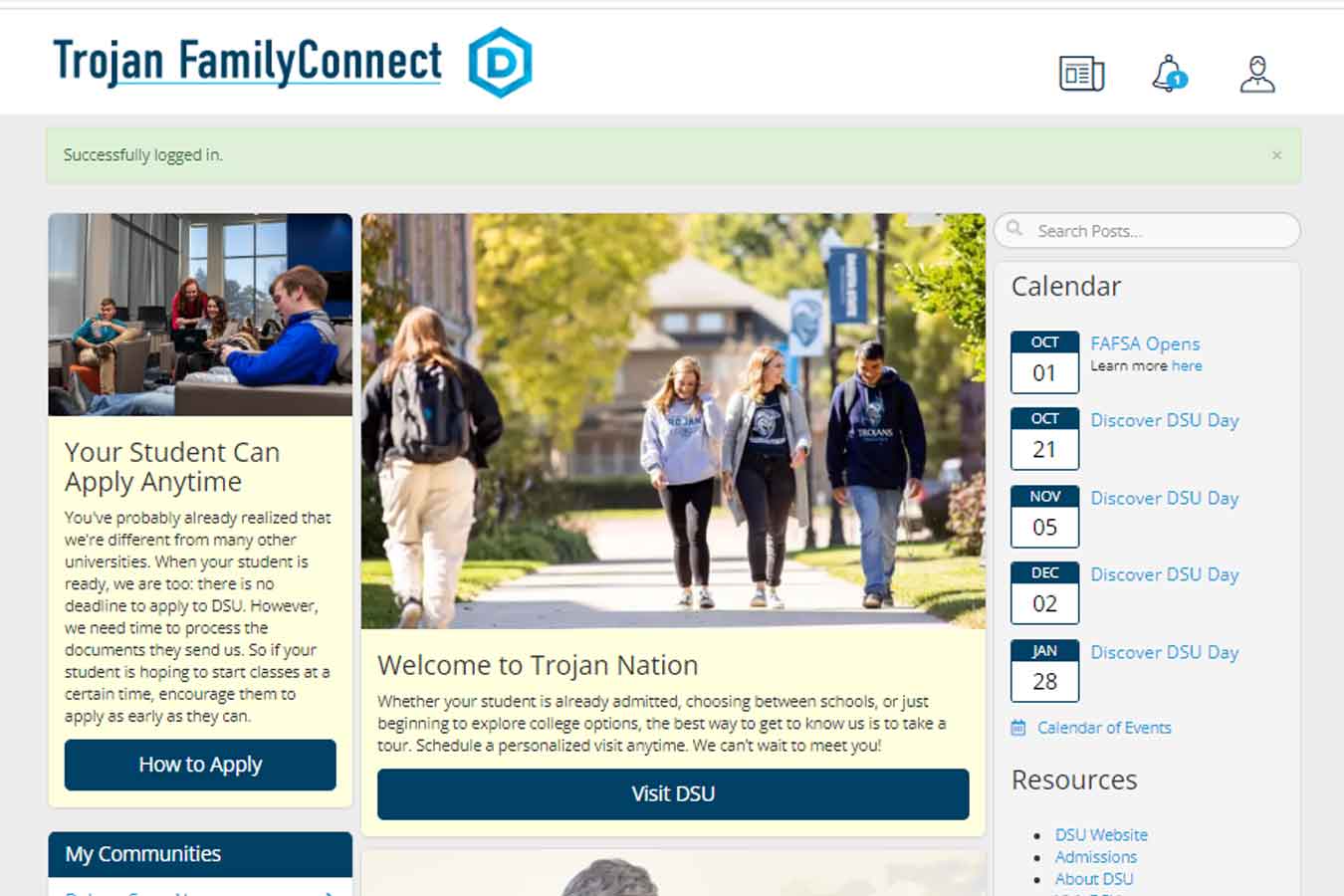 Dakota State has established a new way for prospective families to stay connected with the University.
"We know that when students are in high school, planning for a higher education can be incredibly overwhelming, which is why families are now helping their students make those decisions," said Amber Schmidt, Director of Admissions.
"So just like we need to inform students, we know we also need to help the families get the information they need to help guide their college-seeking students. That's why we launched Trojan FamilyConnect this fall," she stated.
Trojan FamilyConnect provides access to everything prospective students and their families need to connect with DSU throughout the entire college experience. Through the online portal, the students and their families can stay up to date on upcoming events and deadlines, or receive important information through email newsletters. They can also find information on how to visit the campus, apply, or check in with a variety of University communities, such as residence life, financial aid, and athletics.
DSU has been working with the company CampusESP to create this portal to connect more families to the information they need to make this journey together with the student, Schmidt stated. Next year, the University plans to add a portal for first-year students and their families. 
Prospective students and families can sign up at dakotastate.campusesp.com.