Students drive return of DakotaCon
April 6, 2023
DakotaCon was a wildly popular security conference hosted for many years at Dakota State.
It was cancelled for a few years due to the pandemic, but many, including DSU students, wanted it to return. Through their efforts, DakotaCon 10.1 took place March 24-26.
Graduate student Annabelle Klosterman attended DakotaCon as a freshman in high school in 2016.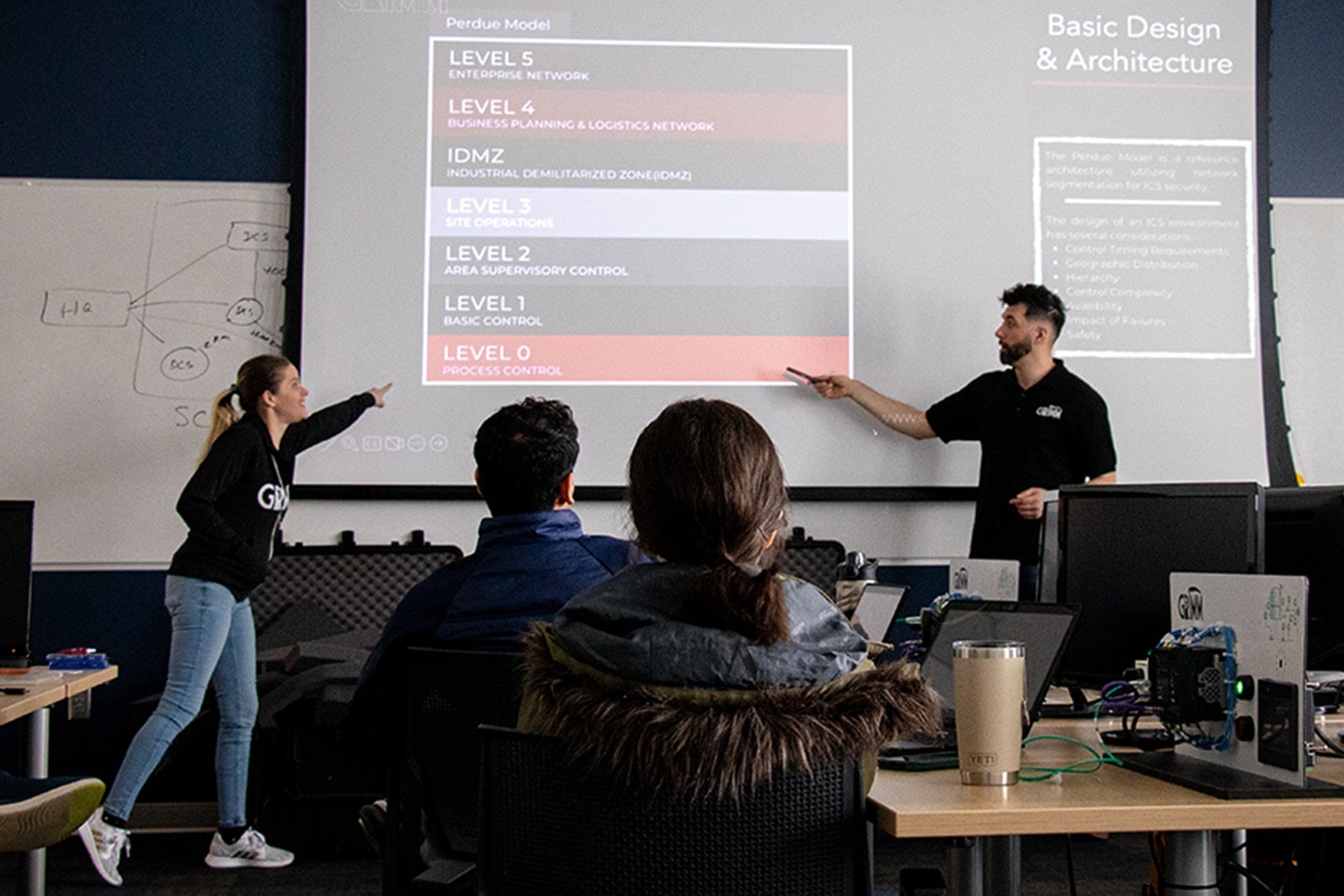 "It was a great experience for me and one of the many reasons I decided to go into the cybersecurity field and attend DSU," she said.
As an undergraduate, DakotaCons were "a wonderful event for me to learn, meet cybersecurity students and industry professionals, and increase my overall knowledge/skills." She is a Cyber Defense master's student from Brandon, S.D.
"One of the things that makes DakotaCon special is that it is a relatively small conference, and this creates an environment that cultivates learning and networking with others," said Klosterman.
Because of this personal impact, she joined efforts to bring the convention back, wanting to help provide others with the same opportunity she had experienced.
Graduate student Nathan Ord has not attended a DakotaCon but heard great stories about them. Planning a 2023 event was an excellent opportunity for him to pick up a new project with his friends and professors. He is a master's student in Cyber Defense from Elburn, Ill.
Dr. Kyle Cronin, advisor for the 2023 event, was pleased and excited to have the community of students, DSU alumni, and industry professionals from throughout the region come back together.
"Not only does that give our students a great experience in organizing and managing an event, it also brings a fresh set of eyes to DakotaCon," he said.
Ord said he and the team brought an outstanding lineup of industry professionals worldwide to DakotaCon 10.1, covering topics from cyber-ag to cyber-space and much in between. The agenda included two tracks of presentations at the Dakota Prairie Playhouse, including keynote speaker Command Sergeant Major Sheryl D. Lyon, with U.S. Cybercom.
There was also a free cybersecurity competition called DakotaConquest, and paid training sessions for business representatives on the weekend, led by TrustedSec, Black Lantern Security, and GRIMM Cyber.