May 22, 2023
"This was easily the coolest conference we've been to."
This is how Dakota State University graduate students Gillian Morris and Janessa Palmieri described the 2023 spring RSA Conference. Sponsored by the company RSA Security, this annual event brings together the world's cybersecurity professionals to discuss current and future concerns in the industry.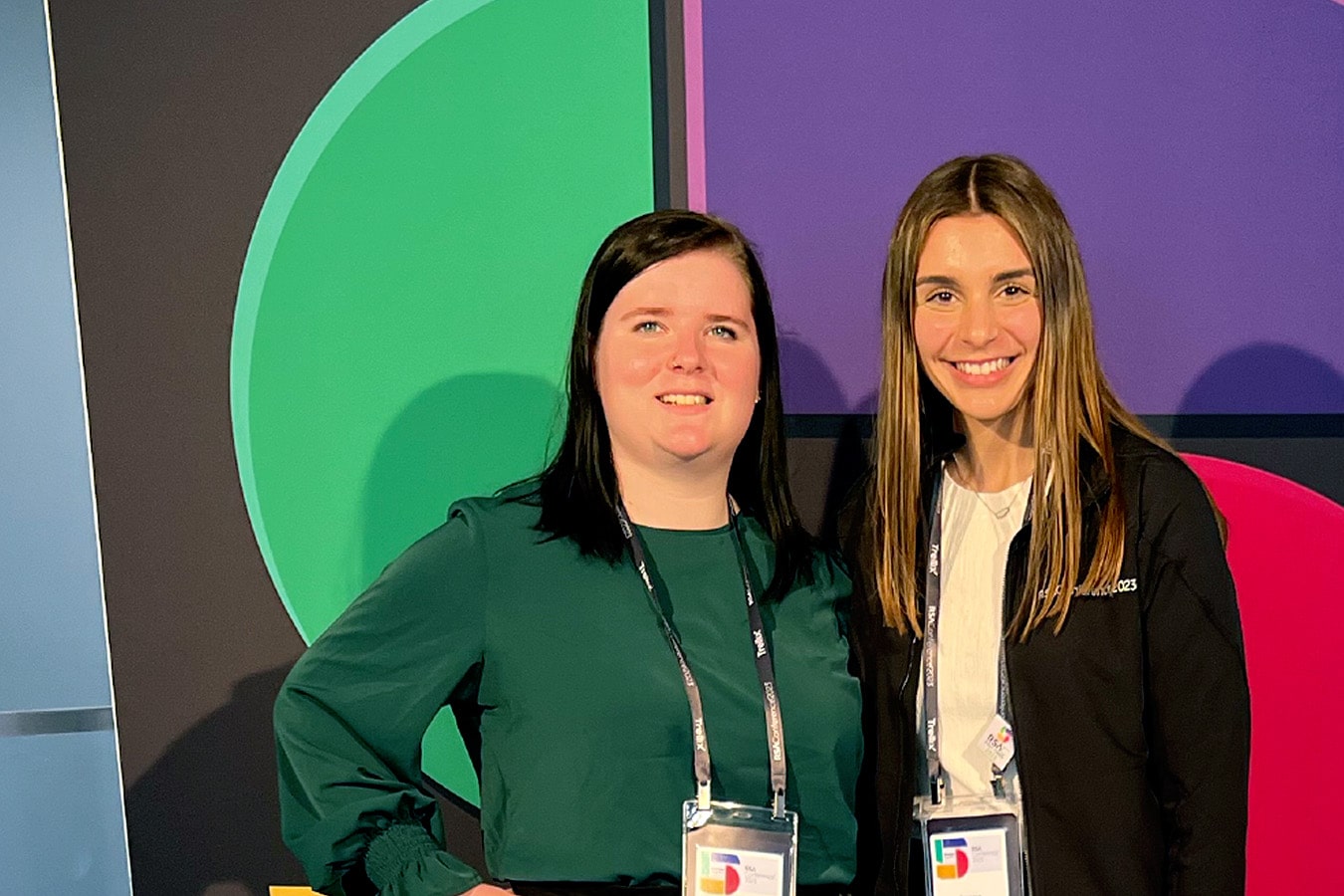 Morris and Palmieri attended as RSA Conference (RSAC) Security Scholars. They were nominated for the honor by Vice President for Research & Economic Development Dr. Ashley Podhradsky.
The RSAC program brings the next generation of cybersecurity professionals into the conversation, where they can share in the knowledge, experience, and connections available at the conference.
"I'm so grateful for this opportunity, "Palmieri said. "My parents commented how they never had experiences like this in college."
Podhradsky explains the significance of this opportunity for DSU students.
"I am very thankful to Cecilia Mariner, the cybersecurity advisor of the Innovation & Scholars program at RSA, for bringing DSU into the RSA Scholars program several years ago," Podhradsky said. "With their support, we have sent eight DSU women to RSA over the last several years and will continue to send two more each year.  Their financial commitment ensures our talented students have a seat at a very important table."
Both Morris and Palmieri have attended conferences before, but this one was exceptionally impressive. The San Francisco Moscone Center is "so massive it's probably bigger than campus," said Palmieri. About 45,000 people attend the conference, and it's the largest cybersecurity conference in the U.S., Morris said. There are over 650 speakers, more than 350 sessions, and 500 industry exhibitors. 
Their first event was a unique ice breaker with other RSAC scholars. Instead of asking each other questions, this was a competitive event, with challenges such as making words with letters thrown on the floor. As the teams completed each competition, they added parts to bicycles which were donated to the Boys & Girls Club when finished.
The scholars also attended sessions on numerous topics, such as digital forensics tools. This piqued Morris' interest because "this is what I want to do. I'll definitely check out some of these tools this summer."
Palmieri found it interesting that some speakers were from companies she was familiar with from her DSU classes. For example, the Chief Security Officer from GitHub presented about protecting open-source software from vulnerabilities.
"We use GitHub all the time in the classroom, for red-teaming and penetration testing, and reverse engineering, too," she said.
There were also scholar-only events where they could talk one-on-one with industry professionals. At one of these sessions, they met Adi Shamir, one of the co-founders of RSA.
"It was so interesting to meet these people from industry and hear their stories," said Palmieri. Networking with the other students was fun, and seeing what these students were researching. "Bright minds getting together and learning from each other is really great," she said.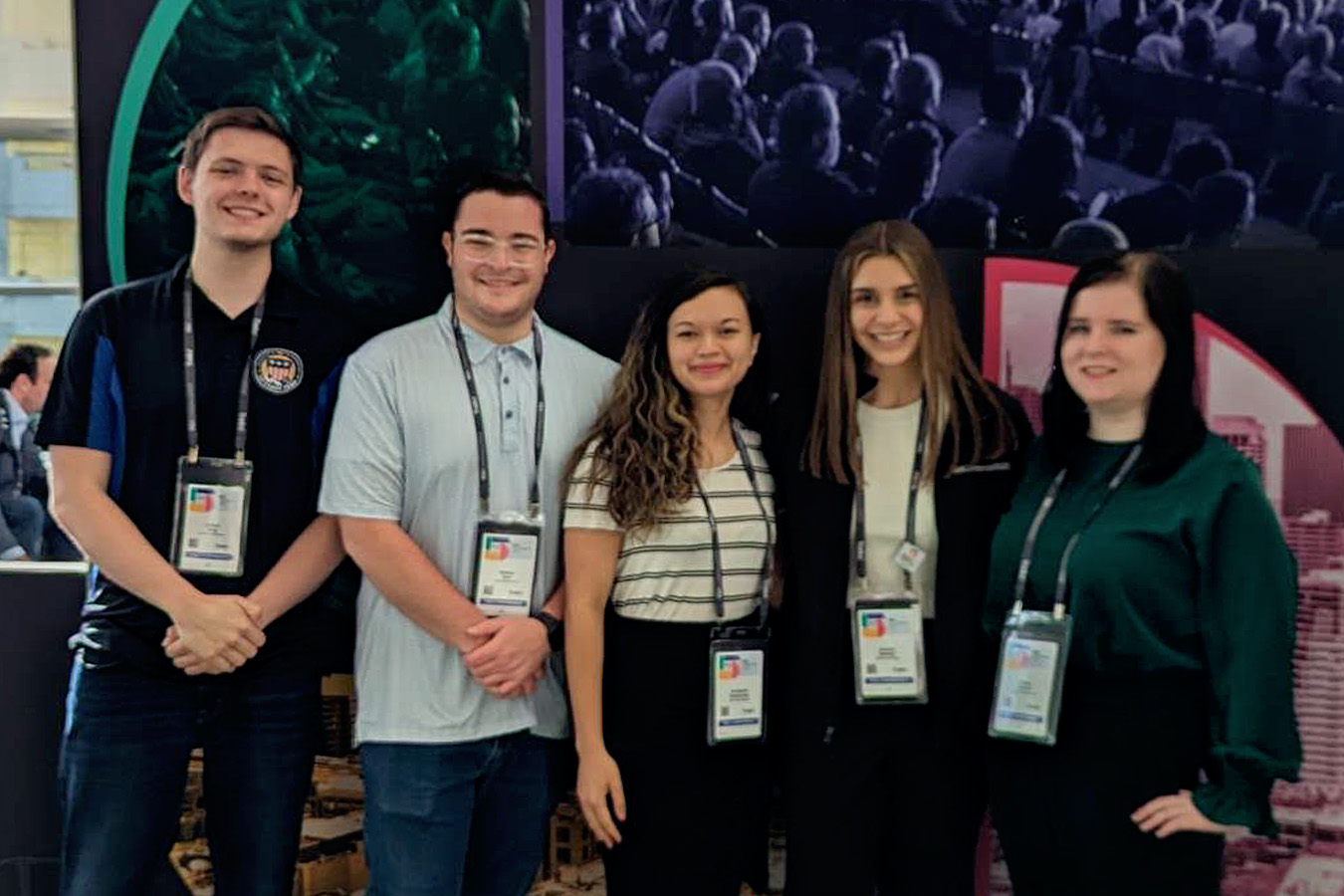 She also learned about DSU's impact on the industry from other attendees. She struck up a conversation with someone at a presentation, and discovered he had gotten his master's degree at DSU online. Morris and Palmieri are earning master's degrees in Cyber Defense, and both have internships with government agencies this summer.
Morris is looking forward to moving into her career with a government agency to help secure the country. Palmieri knows that in her future government job, "the pay will not be astounding but the work you're going to do is going to be meaningful."


Fellow graduate students Austen King, Nathan Ord, and Annabelle Klosterman attended along with Palmieri and Morris.