June 23, 2023
The South Dakota Board of Regents (BOR) honored three Dakota State University organizations at the June meeting.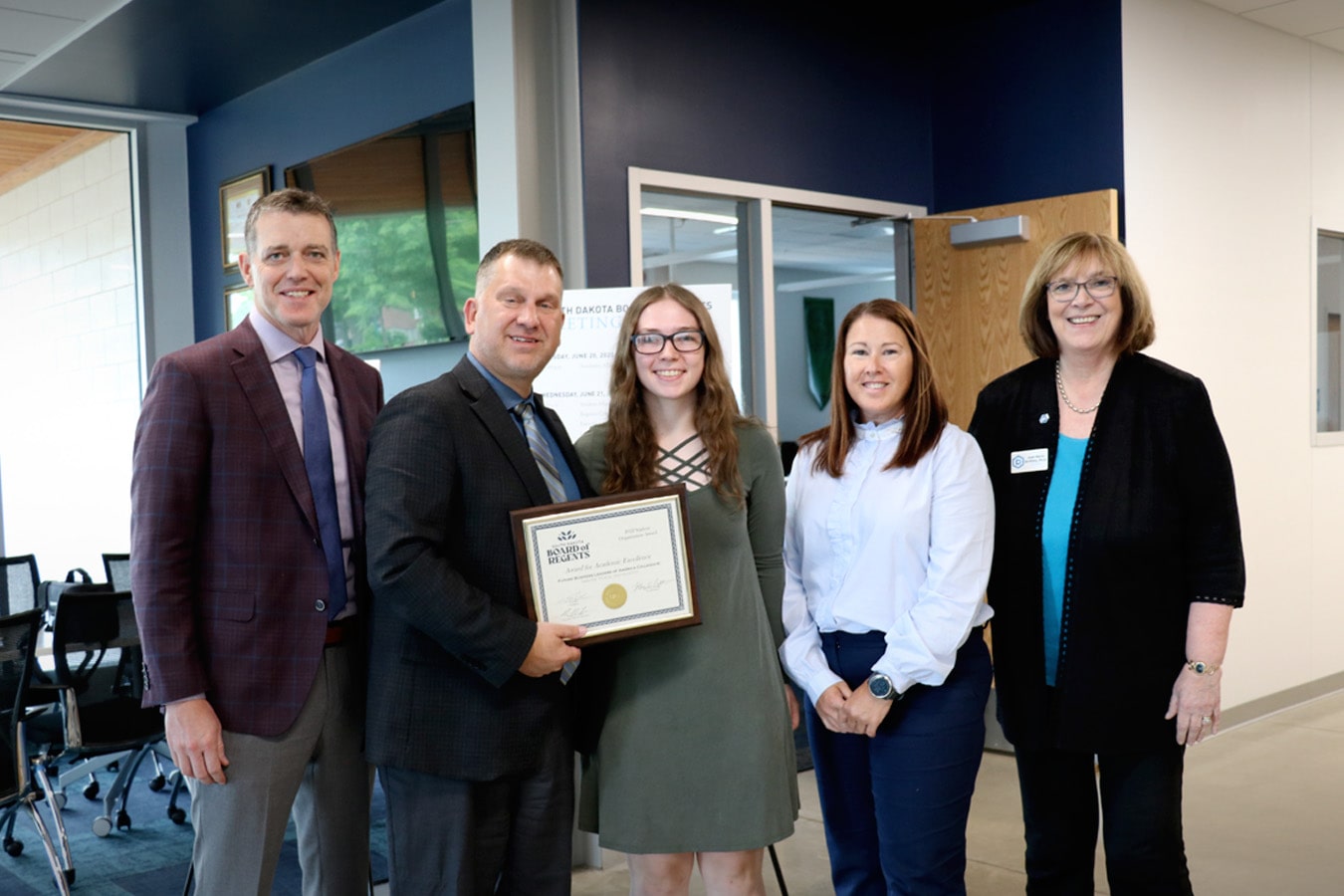 The Board recognized the Future Business Leaders of America (FBLA) Club for Academic Excellence. FBLA aims to combine business and education together into a positive relationship using innovative leadership and career development programs. This club provides members with the unique opportunity to build leadership, teamwork, networking, and project management skills. In addition, they participate in several campus and community activities.
Members are encouraged to attend state and national leadership conferences, where they advance their business skills, develop professional resumes, network with business leaders, and compete in a variety of events designed to put classroom lessons into practice. This summer, six members represented DSU at the FBLA national conference.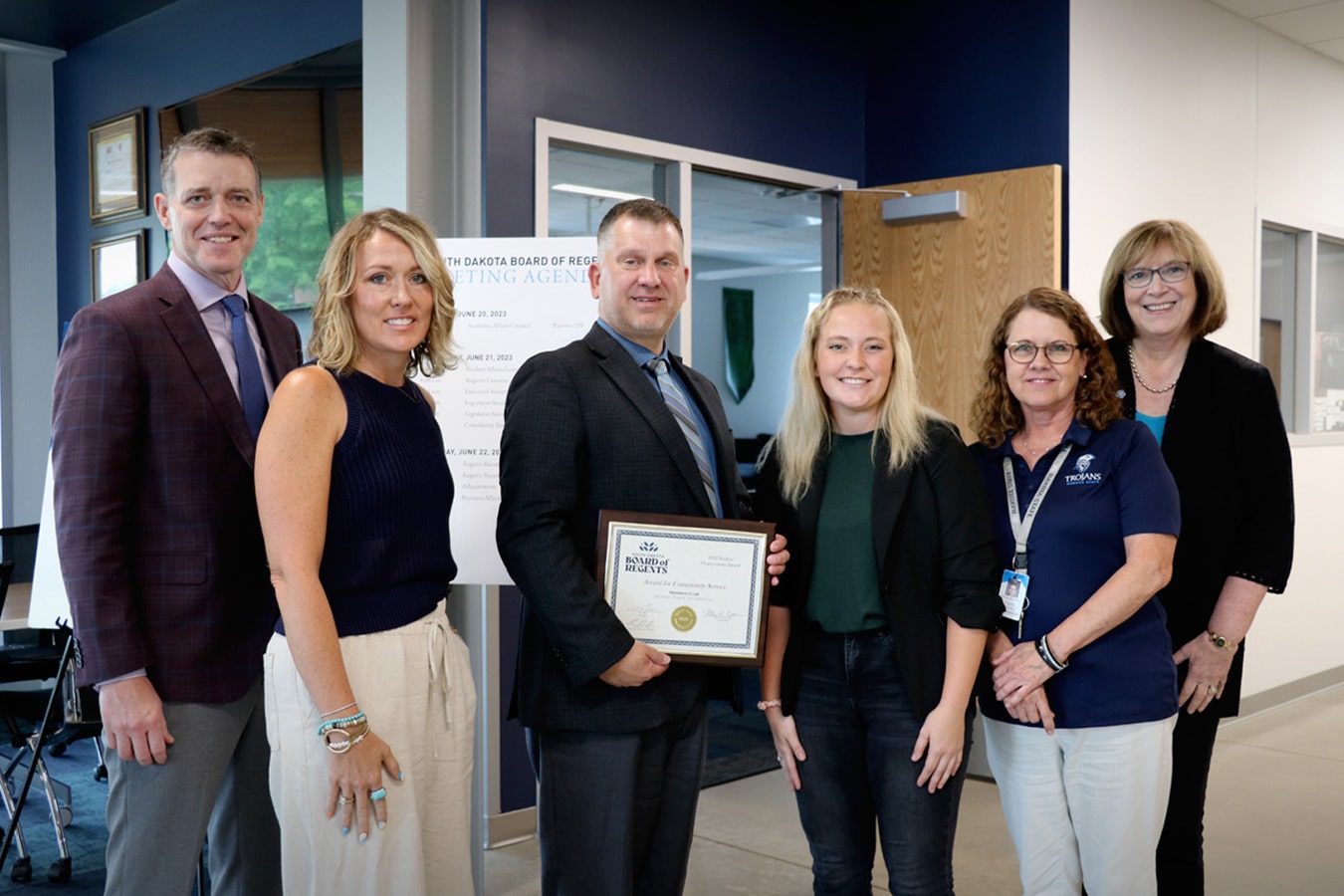 The Newman Club received the Community Service Award from the BOR. The club provides a faith-based community for students to grow in relationships with their peers, faculty, and community. This past year, members of the Newman Club met regularly to socialize and learn more about themselves and participated in several community service projects. For example, as a part of DSU's annual Day of Service, club members volunteered to clean up at Lake Herman State Park. They also hosted an event called Loved By Him, in which single and widowed members of the Madison community shared a meal with each other and the students for Valentine's Day. These activities allow the students to grow as leaders and better prepare themselves to be positive members of their future communities.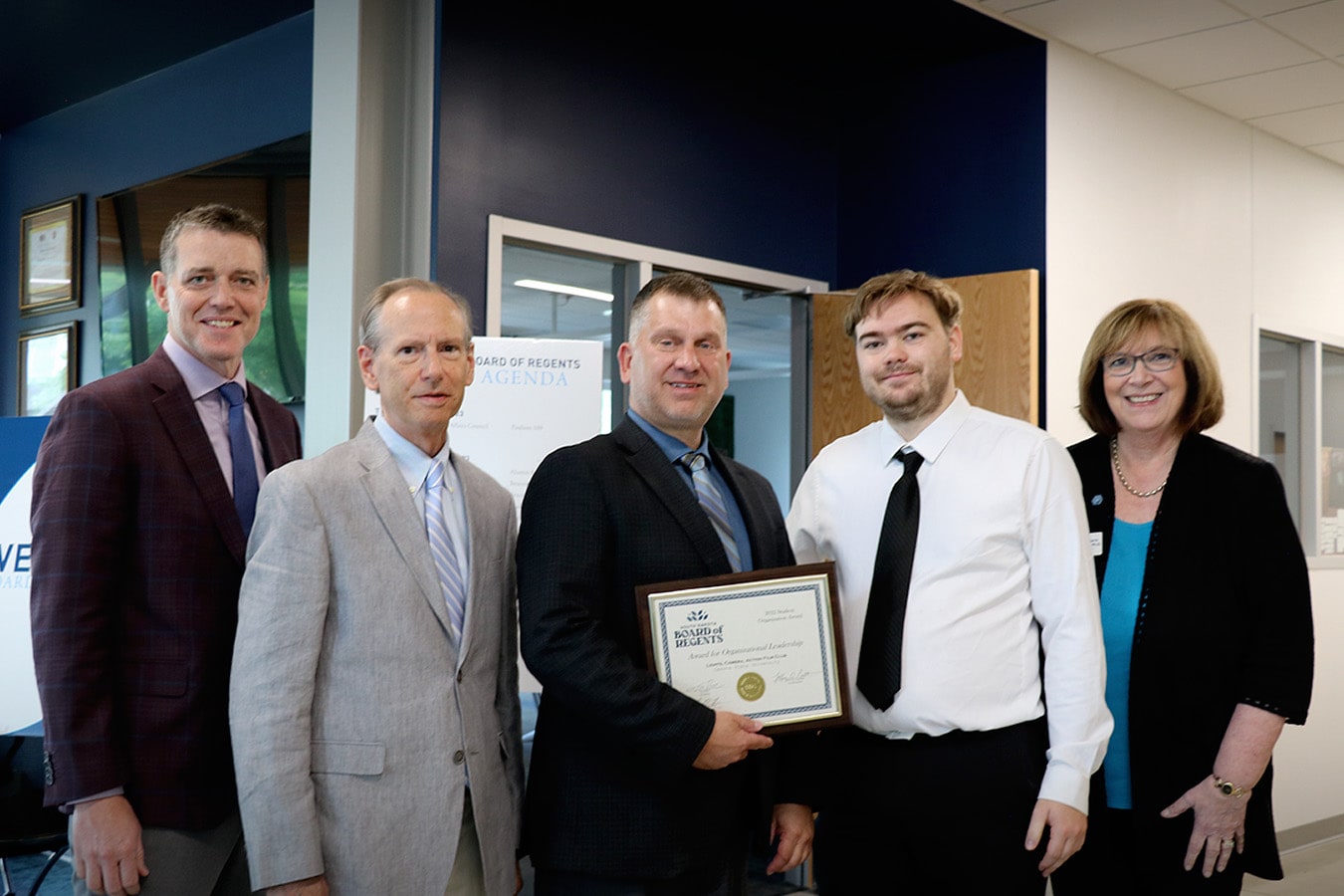 The BOR award for Organizational Leadership was presented to DSU's Lights, Camera, Action Film Club (LCA). This organization creates a student-led environment that encourages the students' creative visions and helps them learn the simple wonders of storytelling and filmmaking. One highlight of the year was a collaboration with a Sioux Falls-based show Late Night Boomin'. Their producers contacted LCA to shoot many of the episodes, which allowed the students to meet many interesting people and see the inner workings of a TV show. The group continues to create partnerships with clubs, departments, organizations, and businesses on and off campus, assisting with everything from promoting a product to educating the community through film.