June 19, 2023
Dakota State University and ArmyCyber (ARCYBER) have signed an Educational Partnership Agreement (EPA) at a ceremony held at DSU on June 19.
This agreement will "promote joint research, collaboration, educational programs, and professional projects for both parties' mutual advantage," said the document, by forging a cooperative relationship to further the educational, research, and service missions. This is the first partnership of its kind for ARCYBER because it encompasses all five of its mission objectives, to operate, defend, attack, influence, and inform.
"We are proud and excited to broaden our relationship with Dakota State University," said Lt. Gen Maria Barrett, Commanding General of the U.S. Army Cyber Command.
"DSU's students and faculty have proven to be innovative, skilled, and forward-thinking — just the kind of talented, focused, and driven young minds our nation needs in its cyber workforce to counter our cyber adversaries and defend the networks and critical infrastructure that are vital to our nation."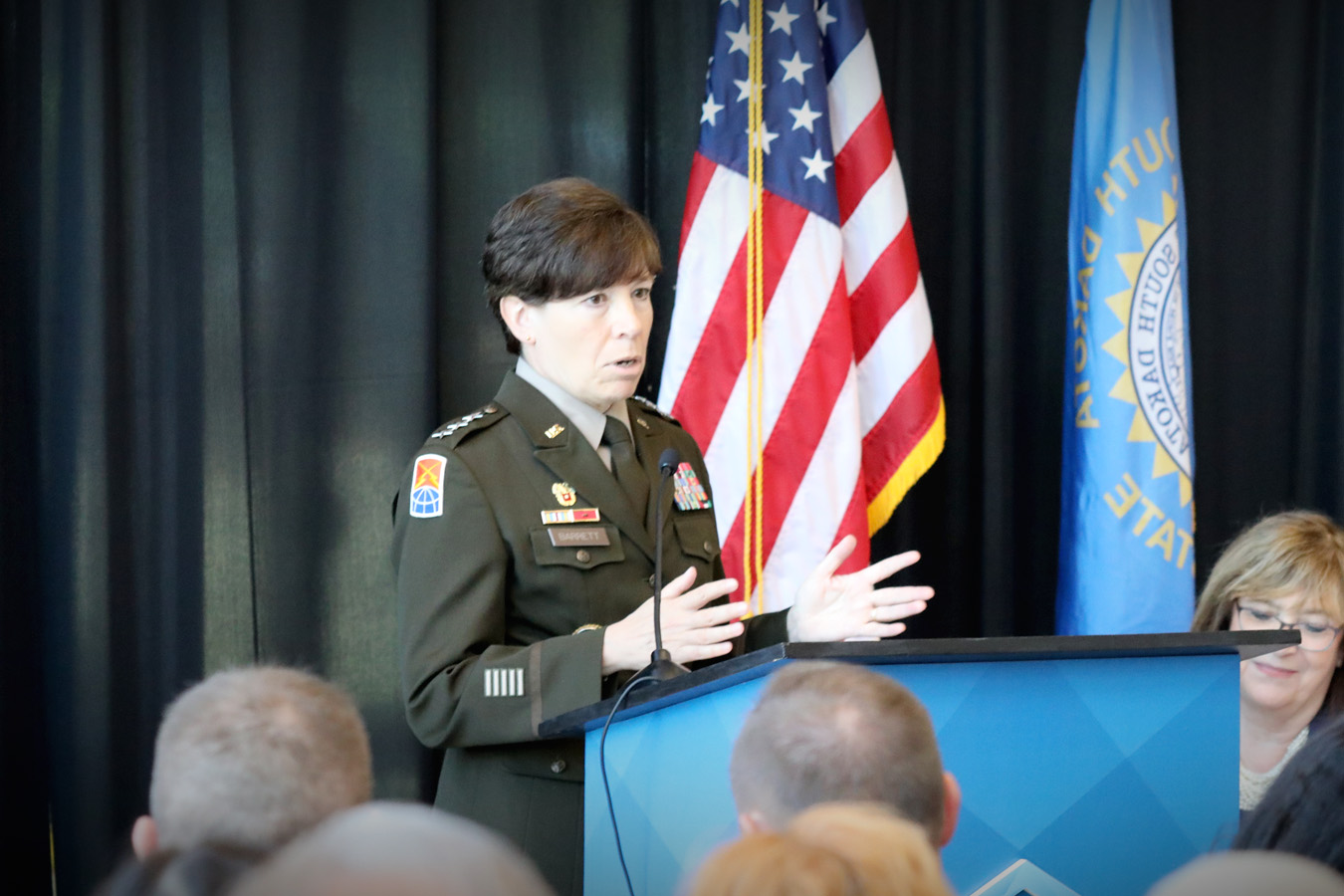 As this relationship progresses throughout the five-year agreement, Dakota State and ArmyCyber will develop a deeper understanding of each other's needs and capabilities, said DSU President José-Marie Griffiths. Through this awareness, students can see cyber career paths they may not be aware of, such as civilian roles available with the military. They may also be on the front lines with jobs that haven't been created yet.

"Dakota State is leading the new security frontier – which is cyber – and this agreement will provide us with distinctive opportunities to contribute to our nation's security while providing cutting-edge workforce experience for our students," she stated.
South Dakota Governor Kristi Noem said "In South Dakota, we become the best – and then we do it again. We break our own records, we beat ourselves, and we create a new precedent. We set the bar, and then we raise it."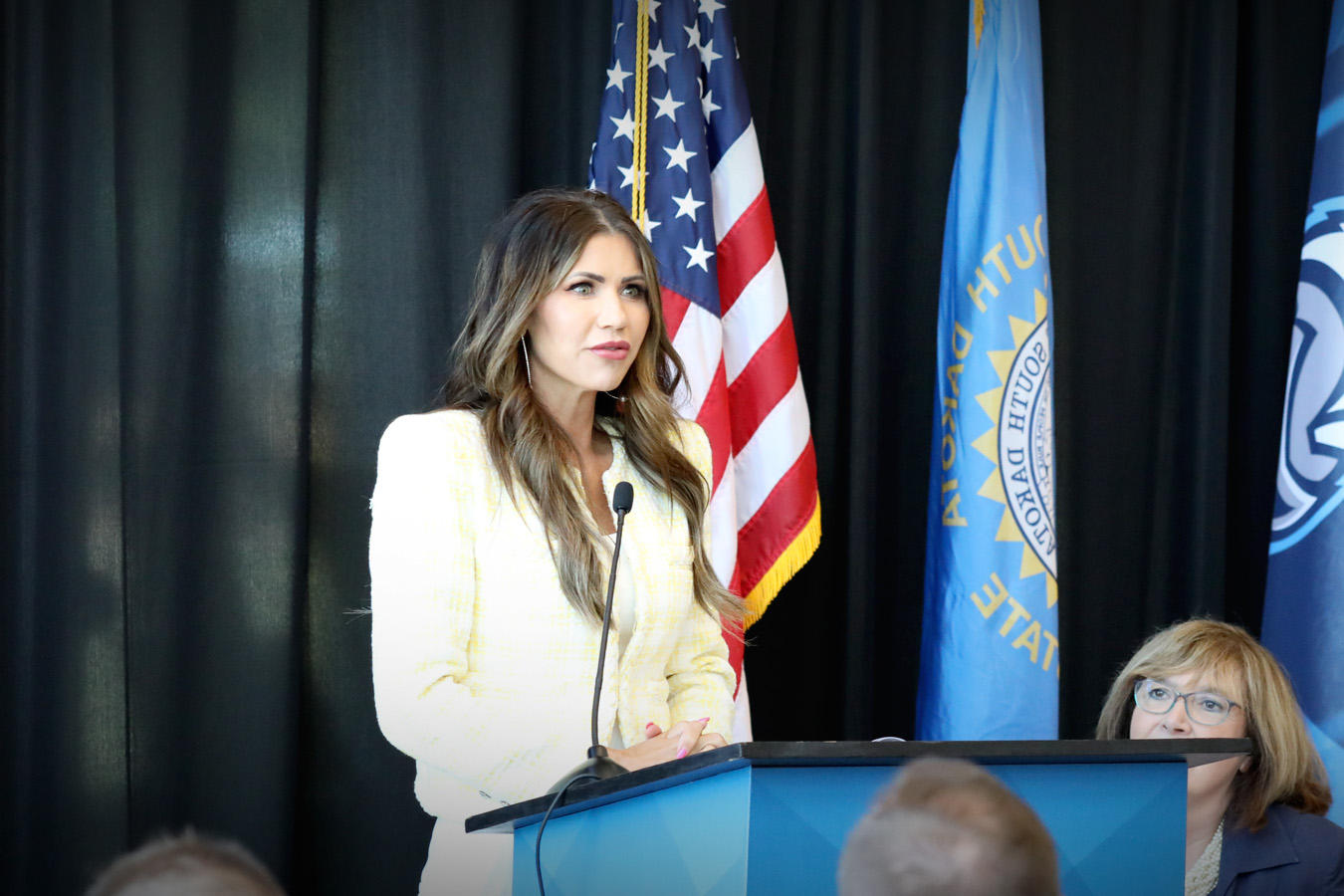 "I have seen this kind of work ethic demonstrated by the folks at DSU time and time again. And this Educational Partnership Agreement is yet another opportunity to raise the bar. It's raising the bar for universities across the country who are getting involved in the cybersecurity field. But it is also raising the bar for our students and students all over the country. DSU is giving students the kind of career opportunities they can't get anywhere else," Noem stated.
This event provided a timely example for potential DSU students. Over 100+ middle school girls attending Dakota State University's GenCyber Girls in CybHER® camp were at the signing ceremony. Barrett, Noem, and U.S. Senator Mike Rounds explained the significance of this agreement to the campers and described what doors the EPA can help open for rising cyber careers in these students' future.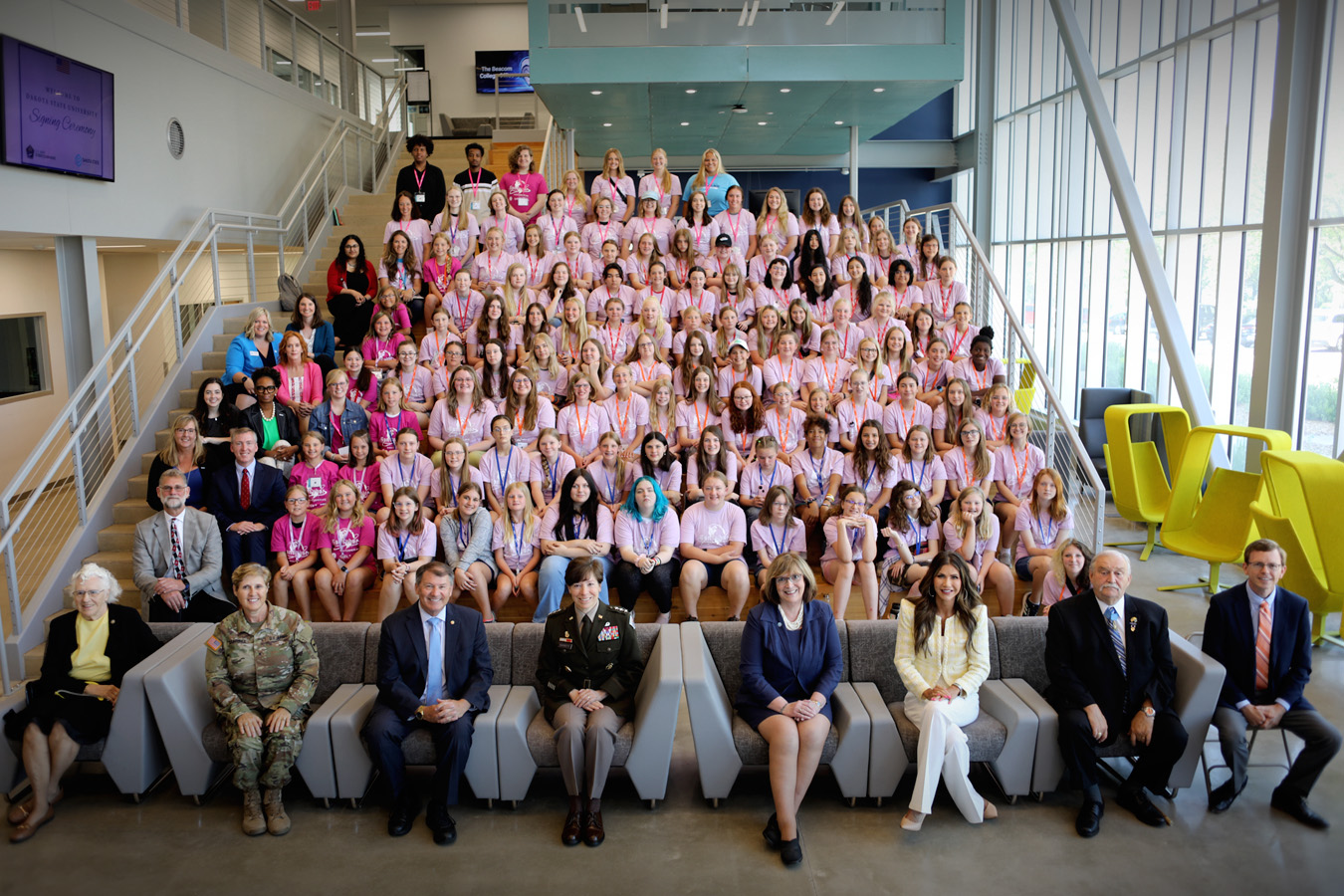 "Dakota State University is a nationally recognized leader in the field of cybersecurity and artificial intelligence," said U.S. Senator Mike Rounds (R-S.D.), ranking member of the Senate Armed Services Subcommittee on Cybersecurity and co-chair of the Senate Artificial Intelligence Caucus.
"While today is a great day for DSU and our nation, it has been long in the making. I appreciate the work of Dr. Michael Sulmeyer, the Army's Principal Cyber Advisor, whose visit to DSU at my request helped pave the way for the signing of this agreement," he stated.


"Additionally, I am grateful for the visionary leadership of Dr. José-Marie Griffiths, who continues to find ways to take DSU to the next level as a top institution for cybersecurity. This agreement opens up a world of possibilities for DSU students and is another opportunity for South Dakota to play a critical role in maintaining the defense of our country."