July 13, 2023
A veteran has returned to school at 40 years old, and she couldn't be happier about it.
While serving in the military, Brenna Smith was injured. While you can't see physical injuries, she is a disabled veteran. After leaving the military, she started working in the medical field doing billing and coding, but she wanted to advance in her career.
She moved to Kentucky to be close to family and, through conversations with VA representatives, found out she could go back to school. She began researching schools all over the country, including DSU.
"When reading about Dakota State, everyone had great reviews, whether in person or online," she said.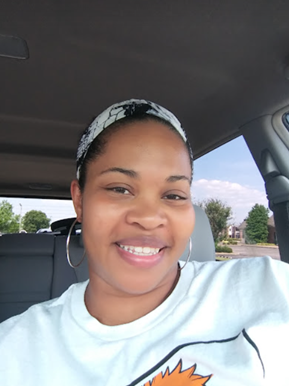 Smith started doing IT courses, but then realized that wasn't for her. "I switched to a business degree, and it was such a smooth transition," she said.
She is now earning a degree in Business Administration Technology, with an Ethics in Technology certificate.
As a mother, Smith juggles her two daughters, ages 16 and 2, with her schoolwork. She's not currently working another job, but the flexibility of online classes is still important to her.
"For me, everything is by the minute," she said.
Her days vary based on her children's needs, but online courses allow her to start and stop, work when her two-year-old is napping, and adjust her schedule as needed. Online courses also allow her to deal with her injuries, which cause back and knee pain. She is able to take breaks and use therapies such as topical analgesics and heating pads as she completes her coursework.
Her courses even have online components she was surprised to find. In a biology class she was able to enter a virtual lab that requires all the same safety protocols to successfully complete the experiments.
DSU is supportive of online students with student service opportunities. Despite being located in Kentucky, she has access to career fairs and scholarship communications, just like on-campus students.
Smith appreciates the faculty too, noting that in her first semester, she was in a car accident with her kids. All the professors were understanding, but her English professor checked in and made sure that everything was okay.
She's excited to see what the rest of her education at DSU has in store for her. "Even the challenging stuff has been super fun."
Her advice to anyone restarting their education is to take a few random classes and see how it feels. "Don't be afraid to change your major. Don't wait four years and go, 'Oh no, I don't like this.' Be honest with yourself."
After graduation she hopes to return to the medical field and help people get the care they need.