August 21, 2023
Life can take unexpected but exciting turns.
After Jenna Frank graduated from Dakota State with an Exercise Science major in December 2022, she started working at Avera as a physical therapy technician for their acute therapists.
"I've always wanted to work in the healthcare field and help others," she said. "You meet people from all over and somehow you always make a connection."
Not too many weeks after graduation, she realized that the healthcare career she wanted was nursing. The Wanda, Minn. native has been accepted into the South Dakota State University accelerated nursing program and began her studies this month. DSU's programs prepared her well for this new venture.
Frank would like to work as an outpatient oncology nurse, helping people going through chemotherapy. Her connection with these patients will be based on personal history; her dad died from cancer six years ago, after going through 30 rounds of chemo. Because of her experience, she can empathize with the patients and their families.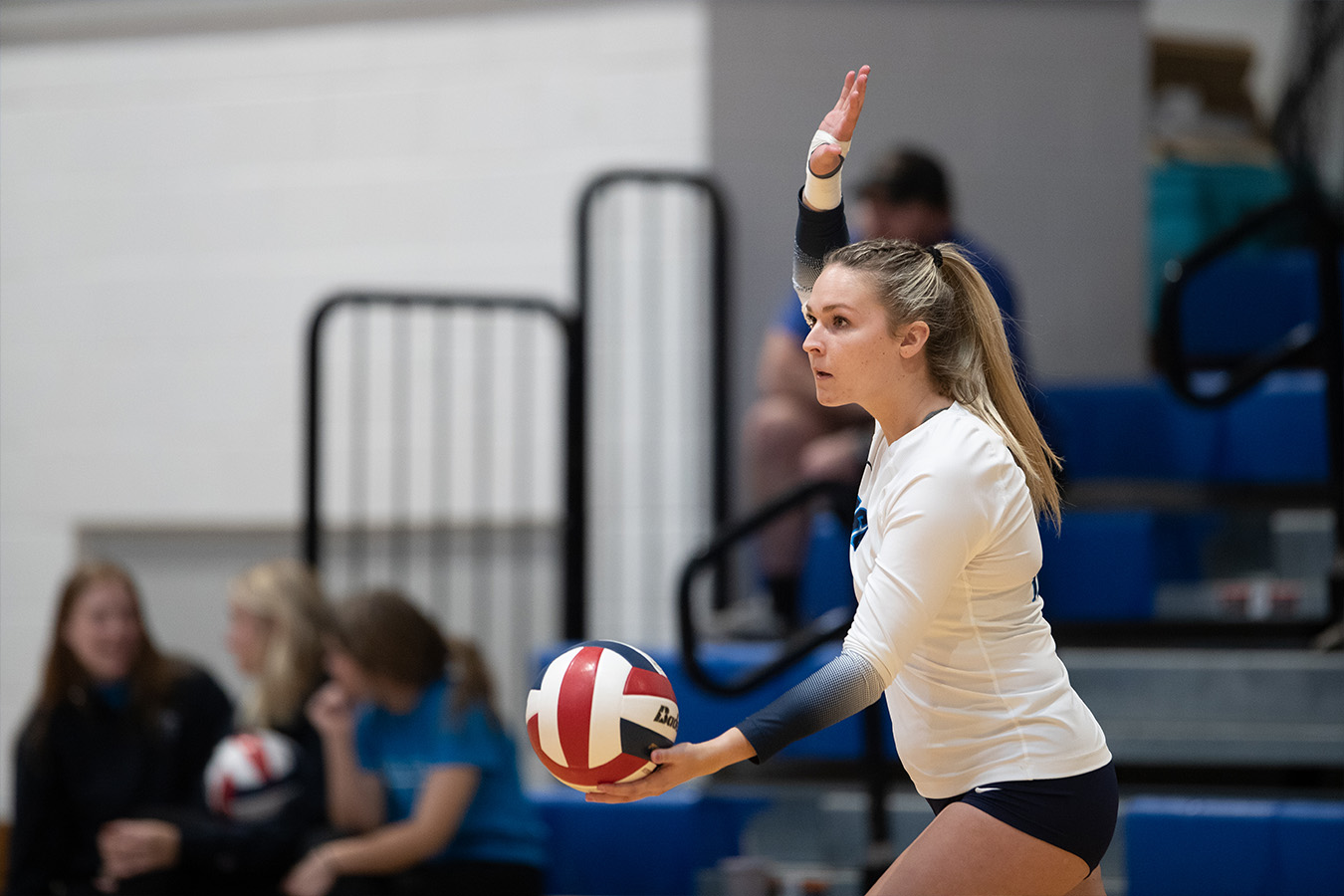 Her Dakota State University education in exercise science with a biology minor has given her a strong foundation for this path. "I enjoyed my time at DSU," Frank said.
Her time with DSU athletics will also help in the 12-month accelerated nursing program.
Frank played basketball for her first two years at DSU, and volleyball for the last two years. College athletics, she said, are more intense and fast-paced than high school, and she learned to capitalize on time management skills to keep up with coursework.
She will use all these skills and knowledge during her nursing studies, especially if she keeps working part-time while in the nursing program. But she knows it will be worth it.
"I like the fact that I'll be with others to help them," Frank said.