DSU office staff honored for 'impeccable work'
October 10, 2017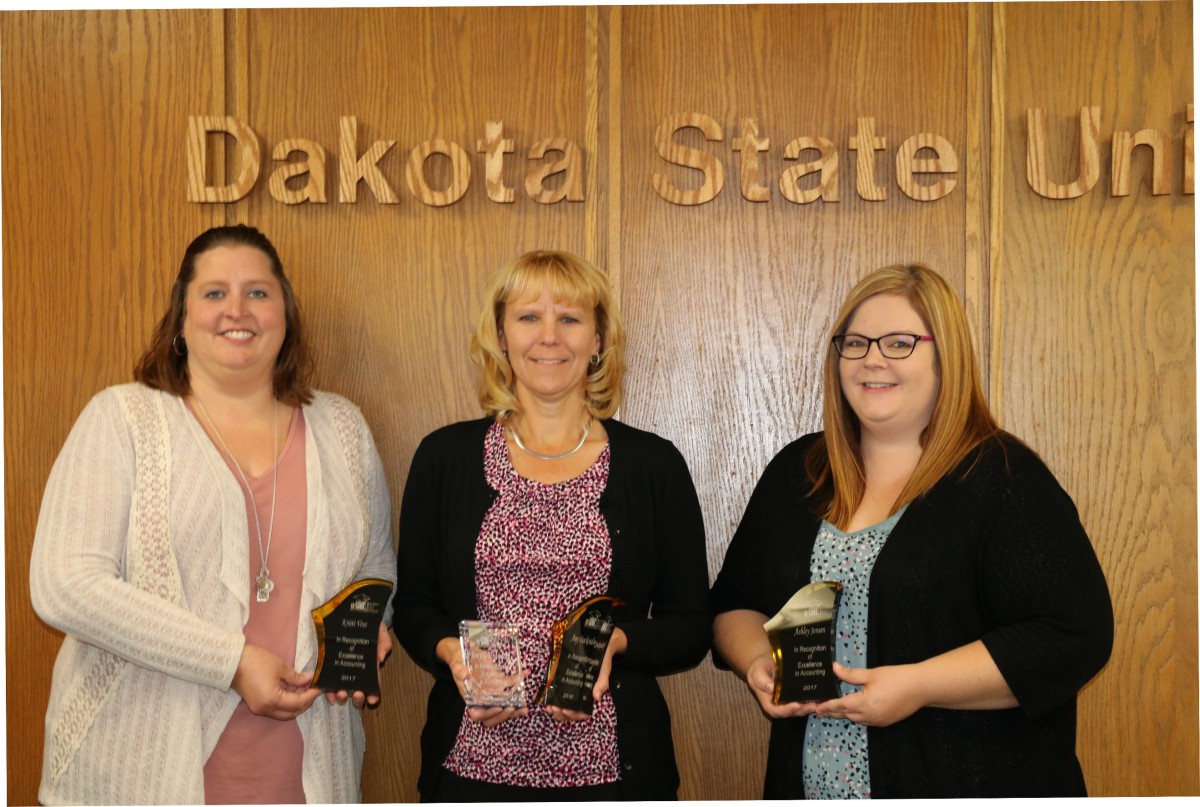 At Dakota State University, not only are the programs and professors award-winning, so are the staff.
Over the last two years, the South Dakota Board of Regents (BOR) has recognized employees at each of the state's institutions for their work in completing the Comprehensive Annual Financial Report (CAFR). The CAFR includes each university's financial statement and supporting documentation for legislative audit. For fiscal years 2015 and 2016, the SDBOR institutions received clean audits, meaning no audit findings.
"[The staffs'] dedication to getting it right the first time is second to none," wrote Scott Van Den Hemel, BOR financial compliance officer, in a Board of Regents agenda document from June 2017.
"Two straight years with no audit adjustments signifies that not only are the controllers at each campus making sure that things are done correctly, the staff that they depend on to complete many of the adjustments are doing impeccable work as well," he wrote.
In the Dakota State University business office, Controller Amy Dockendorf, Assistant Controller Kristi Voss, and Senior Accountant Ashley Jensen were honored by the BOR for their work in each of those years.
Dockendorf reports their success is a result of continued efforts to improve procedures as a system, and as a university.