April 30, 2018
Governor Dennis Daugaard will give the address at Dakota State University's 2018 Spring Commencement, set for May 5 at 10:30 a.m. in the DSU Fieldhouse.
Daugaard, the 32nd governor of South Dakota, is in the final year of his second term in the state's highest office. Over the past eight years, he has emphasized job creation, sound fiscal management, and efficient government operation. He has also encouraged growth and development of the mission at DSU.
"Dennis Daugaard's leadership has included strong and consistent support for moving Dakota State forward," said José-Marie Griffiths, president of DSU.

"Daugaard clearly understands DSU's mission," she commented, "and his supportive efforts have opened multiple doors for the university to collaborate or take the lead with many important state projects."
Daugaard's support for Dakota State programs and facilities includes the new SDPaSS workforce development partnership announced in December of 2017, and a commitment of $10 million from the Future Fund towards construction of the Madison Cyber Labs and program development. The Future Fund is an investment program administered through the Governor's Office of Economic Development.
DISTINGUISHED ALUMNUS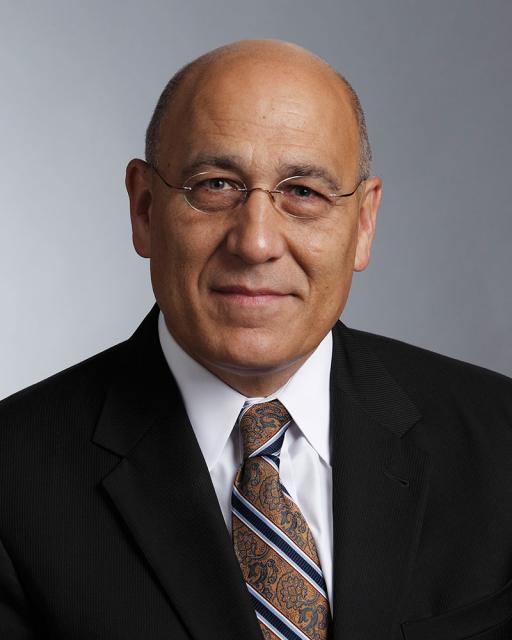 Dr. Brett Bradfield, president of the University of Sioux Falls, will be honored at the commencement ceremony as a DSU Distinguished Alumnus. Bradfield is a 1980 graduate of Dakota State College with a bachelor's degree in education.
Bradfield began his career in K-12 education, serving as a teacher, coach, counselor, assistant principal and principal. His moved to higher education in 2000 at the University of Sioux Falls, where he is now the university's president.
Throughout his 38-year career, he has served in key leadership roles for many initiatives that added new and enhanced programming and services to the K-12 schools he served and to USF. In addition, he has provided primary leadership in fundraising efforts and forging important partnerships with various public/private entities that have resulted in multi-million dollar benefits in support of educational endeavors. These efforts not only benefitted the organizations he has served, but the larger community and region also reaped the benefits of quality education programs, serving the critical need of supporting workforce and economic development.
COMMENCEMENT DETAILS
The 2018 Spring Commencement will be held May 5 at 10:30 a.m. in the Dakota State University Fieldhouse. Of the 347graduates, 41 will receive associate degrees, 232 have earned baccalaureate degrees, 68 will receive master's degrees and six have earned doctoral degrees. A Master's Hooding Investiture is planned for the graduate students prior to commencement, at 9 a.m. at Dakota Prairie Playhouse.
Hailey Harms, an elementary education major from Colman, S.D., will speak on behalf of the graduates. DSU Voices will provide musical selections, including leading the audience in singing "Alma Mater." John Townsend and Justin Jungemann will sing the national anthem. Musical selections are under the direction of Sandy Champion, DSU music director.
Community members and faculty are also taking part. Dr. Jeff Palmer, professor in the College of Arts & Sciences, will be mace bearer. The Boy Scouts of America Troop 5 of Madison will present the colors.