DSU crowns homecoming king and queen
September 25, 2018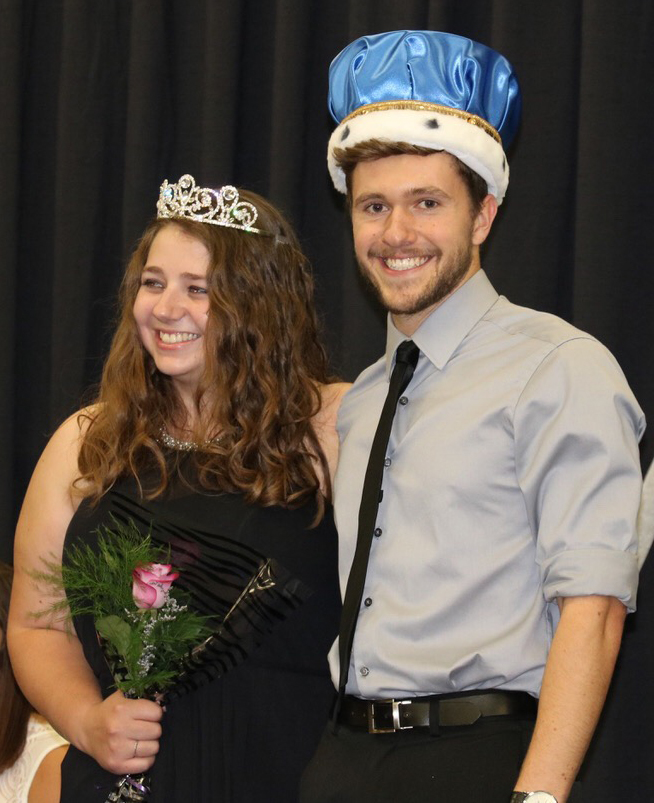 Nathan Kramer and Ivy Oeltjenbruns have been crowed the 2018 Homecoming king and queen at Dakota State University.
Kramer is a cyber operations major from Sioux Falls, S.D.; Oeltjenbruns is a cyber operations major from Hartford, S.D.
Members of the Homecoming court also included:
Caleb Dykstra (cyber operations major from Orange City, Iowa)
Jacia Christiansen (professional accounting major from Viborg, S.D.)
Kayla Mentele (marketing and finance major from Salem, S.D.)
Reno Longe (exercise science pre-med for physical therapy major from Lake Andes, S.D.)
Gabriel Simao (game design and computer science major from Londrina, Brazil)
Tatum Ronke (elementary and special education major from Watertown, S.D.)
Brian Vertullo (cyber operations major from Orange, Calif.)
Viana Waldner (English education major from Parker, S.D.)
DSU Homecoming festivities continue this week with student activities, athletic events and an office and building decorating contest. The week culminates with several activities on Saturday, Sept. 29, including the Trojan Days parade at 10 a.m., the Trojan volleyball game versus Mayville State at noon in the Fieldhouse, and the Trojan football game versus Dickinson State at 3 p.m. at Trojan Field.
The theme for the 2018 Homecoming is "Dakota Space: Infinite Possibilities."