DSU cyber defense team snags second in competition
October 2, 2018
Four Dakota State University students, working as a team in the eSentinel competition, received second place in the cyber security competition that took place on August 15.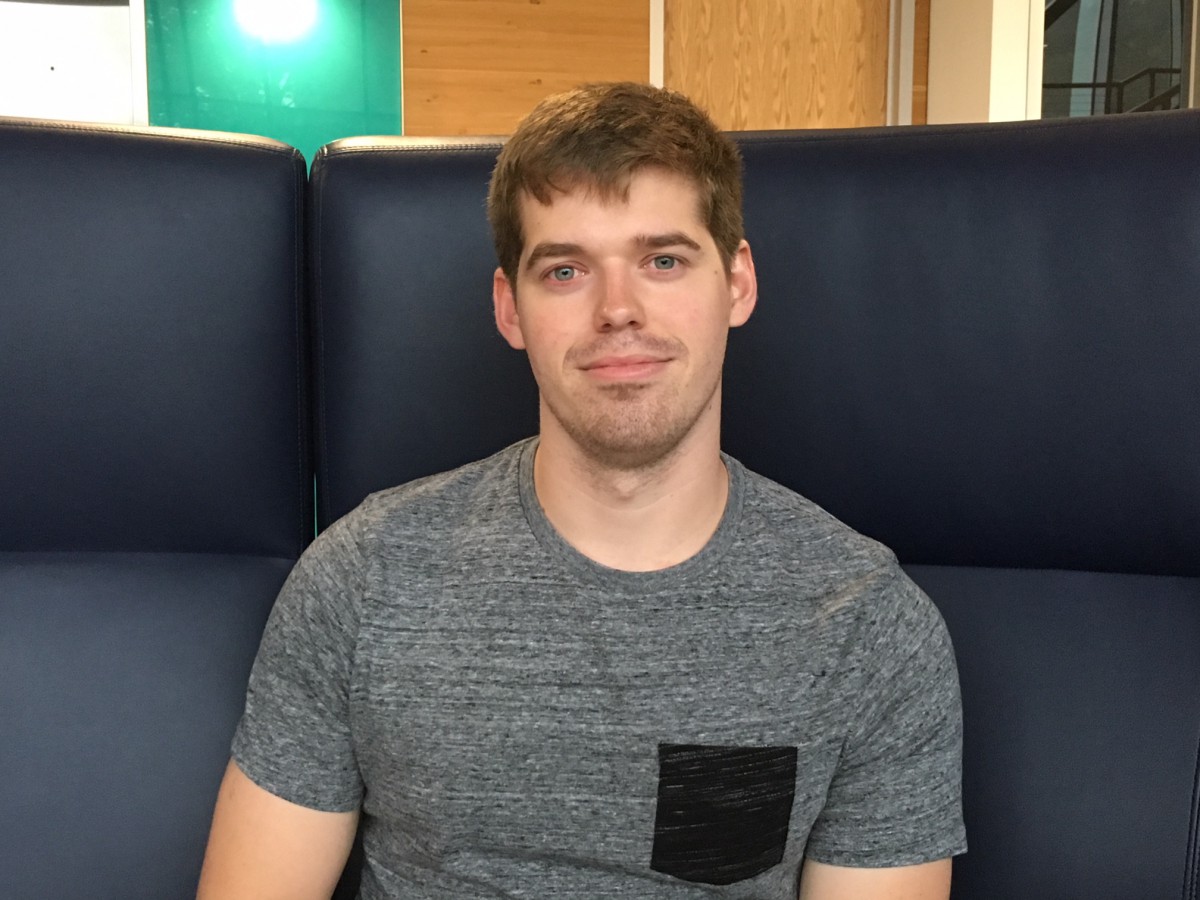 "eSentinel is an offensive and defensive security competition," said team member Logan Sampson (right), a cyber operations major from Findlay, Ohio.
The competition was timed and required the teams to compete for control of common resources and critical services on those resources. Teams are awarded points for the ownership and functionality of the services.
The four-member team was made up of Sampson; Evan Bolt (below, left), master's degree student in applied computer science from Edgerton, Minn.; Brian Vertullo (below, right), cyber operations major from Orange, Calif.; and Josh Klosterman, a recent graduate with a master's degree in information assurance and computer security from Brandon, S.D.
The competition was run by the University of Texas San Antonio and open to teams in North America; about 40 competed.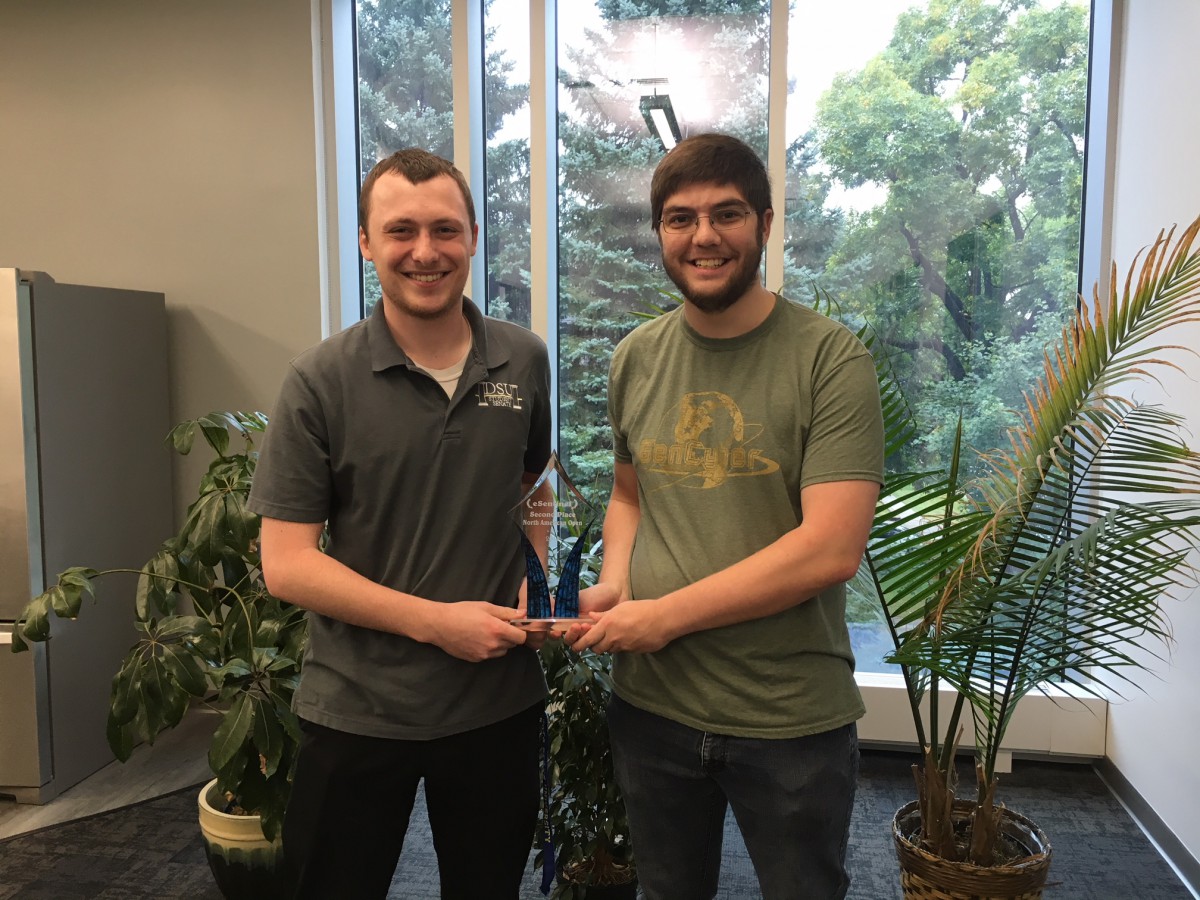 "This competition is really 'King of the Hill,' style. You take over a machine, try to secure it and make sure that the services that are running on it continue to run, and that's how you get points," Bolt said.
Each team member was assigned a different task during the four-hour competition, such as getting user names and passwords, trying different logins and gaining elevated access.
The group came from behind to secure second place in the competition, crediting constant communication as helping with their success. While the team worked remotely they talked using Discord, an app that allows gamers to stay in contact through voice and text, to share what they were doing during the competition.
"It just prepares you for the real world," Sampson said. "It gives you a multitude of different situations you wouldn't normally experience. It teaches you to think outside the box."
Bolt finds these competitions beneficial because of their exposure to new services they need to learn about.
"I take a lot of the skills I learn in the classroom and apply it to these competitions. I also learn new things at these competitions and I go back to my professors and suggest we talk about them in class," Vertullo said.
"If nothing else it tells you where your weak points are and gives you new things to learn about after," Bolt said.
The students credit their success in this competition and others like it to DSU. The broad education they've received -- from exposure to a wide range of topics and access to resources for competitions like space to use on campus and high internet speeds -- has been crucial to their success.