DSU photography club sells krispy kremes
March 8, 2017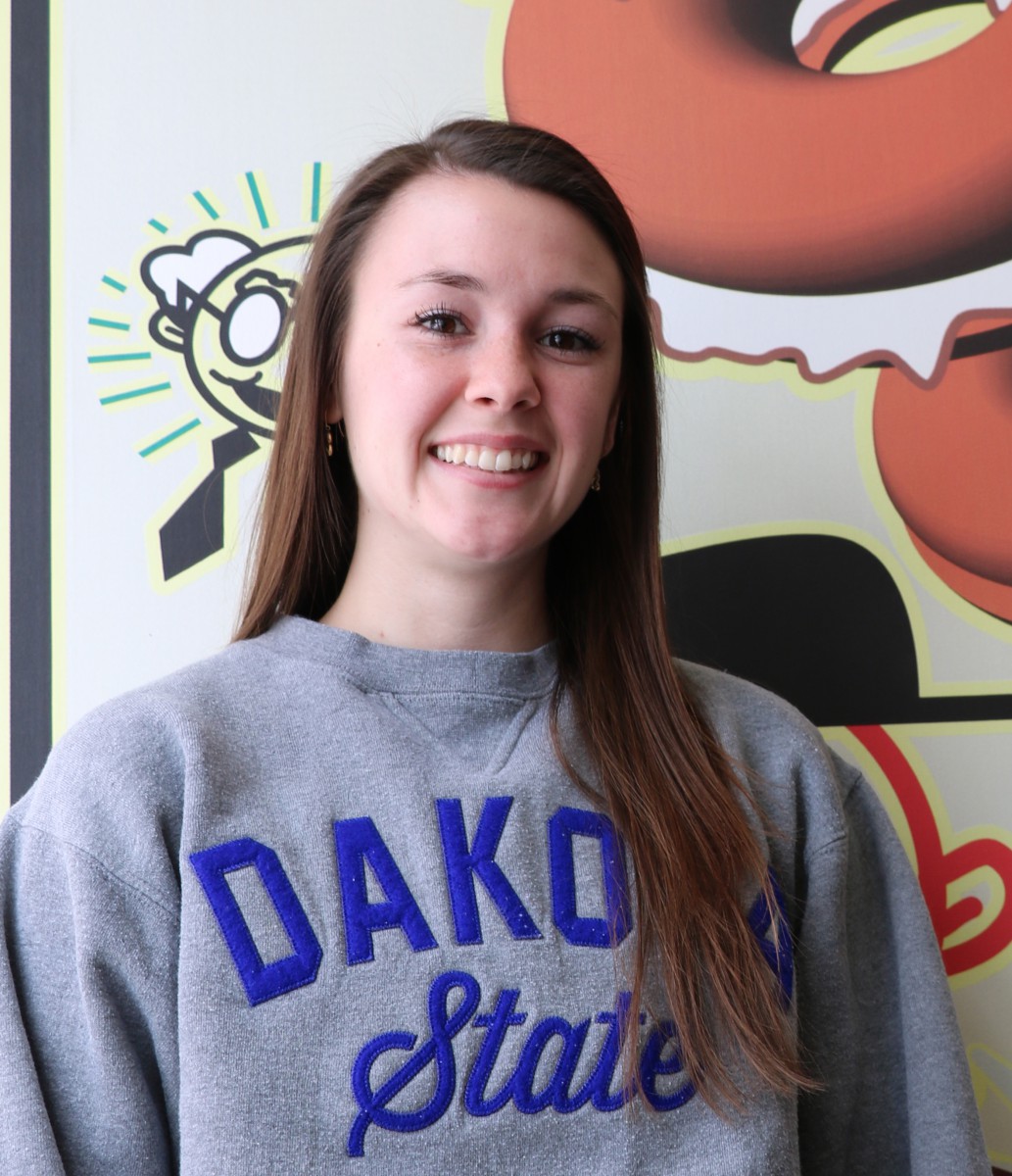 "Just about everyone loves doughnuts."
That was one of the lessons the Dakota State University Photography Club members learned last year, said club advisor Dr. Thomas Jones, when the group sold Krispy Kreme doughnuts and coffee as a fundraiser for Relay for Life.
The members learned other lessons, too, said Lindsey Pate, president of the Photography Club, especially when she sold some doughnuts to one woman who was a cancer survivor.
"That was touching. It makes you take a step back and realize that this is a good cause."
With that motivation, the club decided to do the fundraiser again this year, and the members hope to improve on 2016's sales, matching or surpassing the $2,000 profit last year. 
The Krispy Kreme Doughnut Company started a program in 1955 to allow "educational, religious, or charitable organizations" to raise money for good causes such as Relay for Life. In 2015, the North Carolina-based company helped groups raise $39 million.
The DSU club is currently taking reservations for their 2017 Krispy Kreme doughnuts and coffee. The cost is $10 for a dozen doughnuts, and $10 for a 12 oz. bag of Krispy Kreme coffee, either smooth, rich, or decaf. The last day for reservations is March 24, with delivery on March 31. Pate may be contacted at lindsey.pate@trojans.dsu.edu.
Once orders are placed, members of the club will travel to Omaha, Nebraska, to pick up the doughnuts, as that is the nearest physical store location to Madison.
"I thought I was pretty organized," Pate said, but the whole process is teaching the Canton native better time-management skills, "to keep sales organized, and the club members going." Participating in these events "also teaches people skills," she added, because "You have to be able to talk to people and socialize."
The club will also be hosting a booth at the college's Relay for Life event on April 18. Money raised from these fundraising events will help support "groundbreaking cancer research, critical patient care services, education and prevention initiatives," says the American Cancer Society website.
While these fundraisers are a good way for club members to give back to the community, they are not the only way. The club also provides photography services at community events such as the annual haunted house, and has hosted a family photography day, Pate said.
Other fundraisers have a more direct effect on the group, such as bake sales and an annual calendar sale. "The collaboration is important for building club morale," Jones said.
While they are not easy, these events also teach the club members that they are necessary to pay for supplies and travel, he added, and "if everyone in the club participates it can be very profitable."