DSU Professor Contributes to Award-winning Anthology
June 12, 2015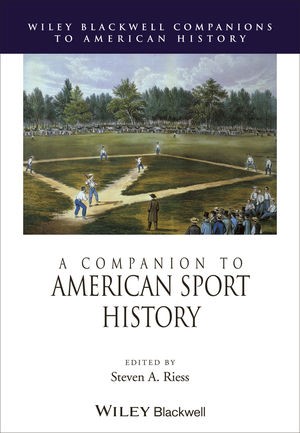 Dr. Kurt Edward Kemper, professor of history at Dakota State University, was a contributing author to A Companion to American Sport History, which was named as the Most Outstanding Anthology at the 2015 meeting of the North American Society for Sport History (NASSH). The scholarly volume, edited by Steven A. Riess and published by Wiley-Blackwell, provides a thematic historiographical examination of the political, social, cultural, and economic ramifications of sports in American history. Kemper's chapter, "Reconciling the Consequences of Modernity: College Football as Cultural History," examines the history of college football against the backdrop of American industrial modernization beginning in the latter 19th Century, focusing on the issues of reform and higher education in society, industrialization and masculinity, commercialism and the media spectacle, and race.
NASSH, founded in 1972, brings together international academic and professional scholars to facilitate the study and writing of the history of sport and quarterly publishes the Journal of Sport History, the oldest academic journal in its field.
Dr. Kemper has been teaching at DSU since 2008 and is the Director of the General Beadle Honors Program in the College of Arts and Sciences. He is the author of College Football and American Culture in the Cold War Era (2008) and is currently finishing a manuscript tentatively entitled Sports and Democracy: Race, Reform and the Birth of Modern College Basketball.