DSU student achieves top rank in cyber competition
February 3, 2019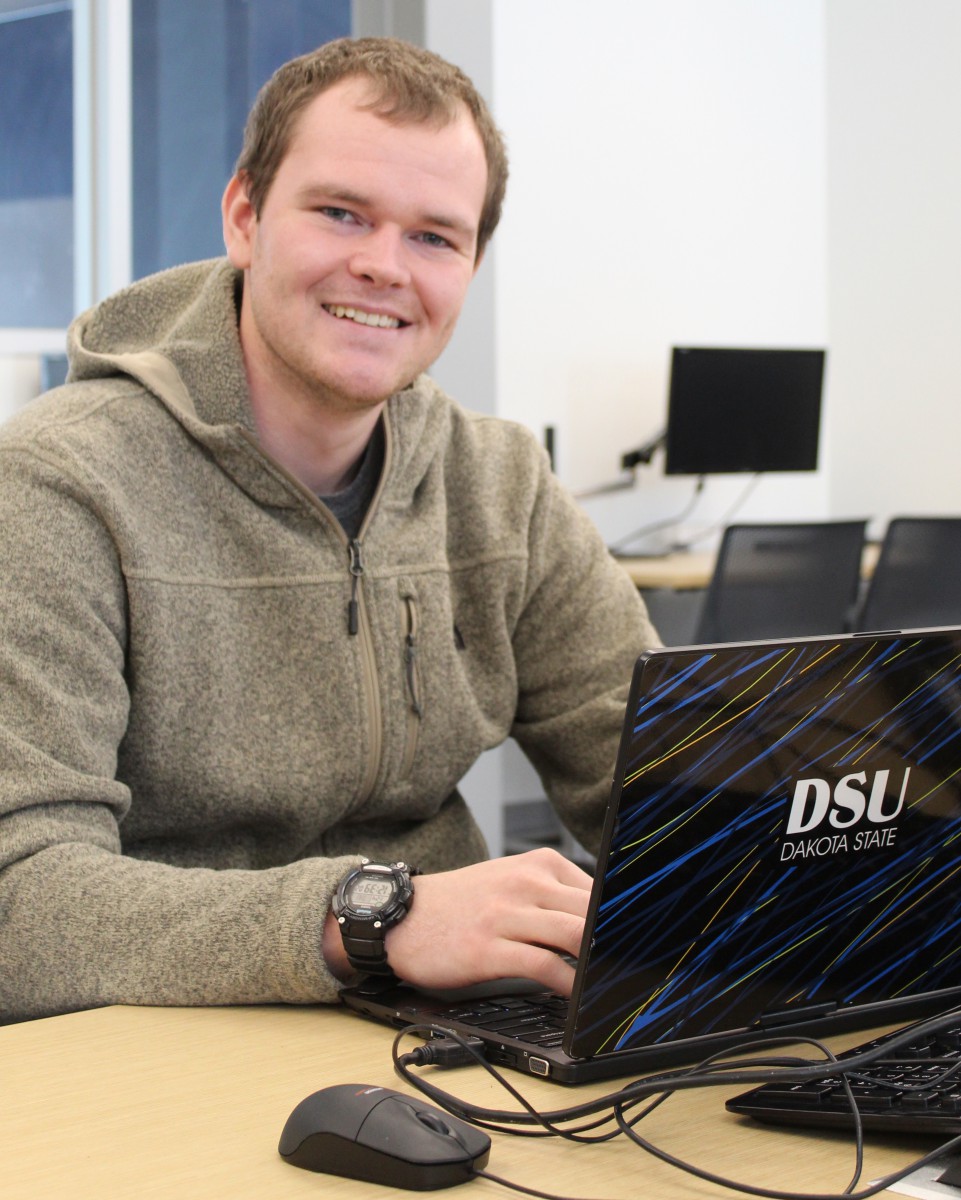 Logan Stratton was just trying to learn something new when he took part in the Fall 2018 National Cyber League (NCL) competition, but apparently, he already knows quite a lot about cyber operations.
The Luverne, Minn. native placed second in the silver bracket, and 28th overall out of 2,450 competitors. Students in this 30-hour competition are divided into three groups by level of experience -- gold, silver, or bronze; silver is for intermediate students.
"NCL is a great learning opportunity," Stratton said of the semi-annual competition. "It helps you learn something new and is an opportunity to develop interests in new topics."
This was Stratton's second time participating in NCL, a competition that involves 30 challenges in five specific areas such as HTML, password cracking, or cryptography, he explained. High school and college students may participate, says the NCL website; teams compete in the post-season of each semester.
With college students, the competitions stress application over theory, helping them "prepare and test themselves against cybersecurity challenges that they will likely face in the workforce," the site says. The competition also opens the doors to jobs.
"I really enjoyed the reverse engineering questions in the competition," he said, and his dream job would be doing reverse engineering with binary exploitation or analysis such as malware.
Andrew Kramer, a DSU alumnus and now instructor of computer science in DSU's Beacom College of Computer and Cyber Sciences, is quite familiar with NCL, having won the individual competition in 2015. He was also a member of the DSU groups that won team competitions in 2014 and 2015. 
"Competitions such as NCL are a great way for students to practice and hone their offensive-security skills outside the classroom in a safe, legal environment," said Kramer. "They're also loads of fun," he stated.
As an instructor, "It's a real honor to get to work with talented students like Logan," said Kramer. "His accomplishments make me proud as a teacher."
Stratton plans to participate in the spring NCL competition. A senior cyber operations major, he plans to continue his education at DSU after spring graduation, working for a master's degree in computer science with cyber operations specialization.