DSU students digitize campus tour with Minecraft
May 11, 2017
Minecraft is the second best-selling game of all time, known for the creative freedom it offers its players. Dakota State University students are known for their creative ability to work in technology.
These two came together in a digital media communication class this spring, when students created a virtual tour of the DSU campus using the educational version of Minecraft. The project, called Remediate DSU, was taught by Dr. Walter Iriarte, assistant professor of composition and rhetoric/professional and technical communication Dakota State University.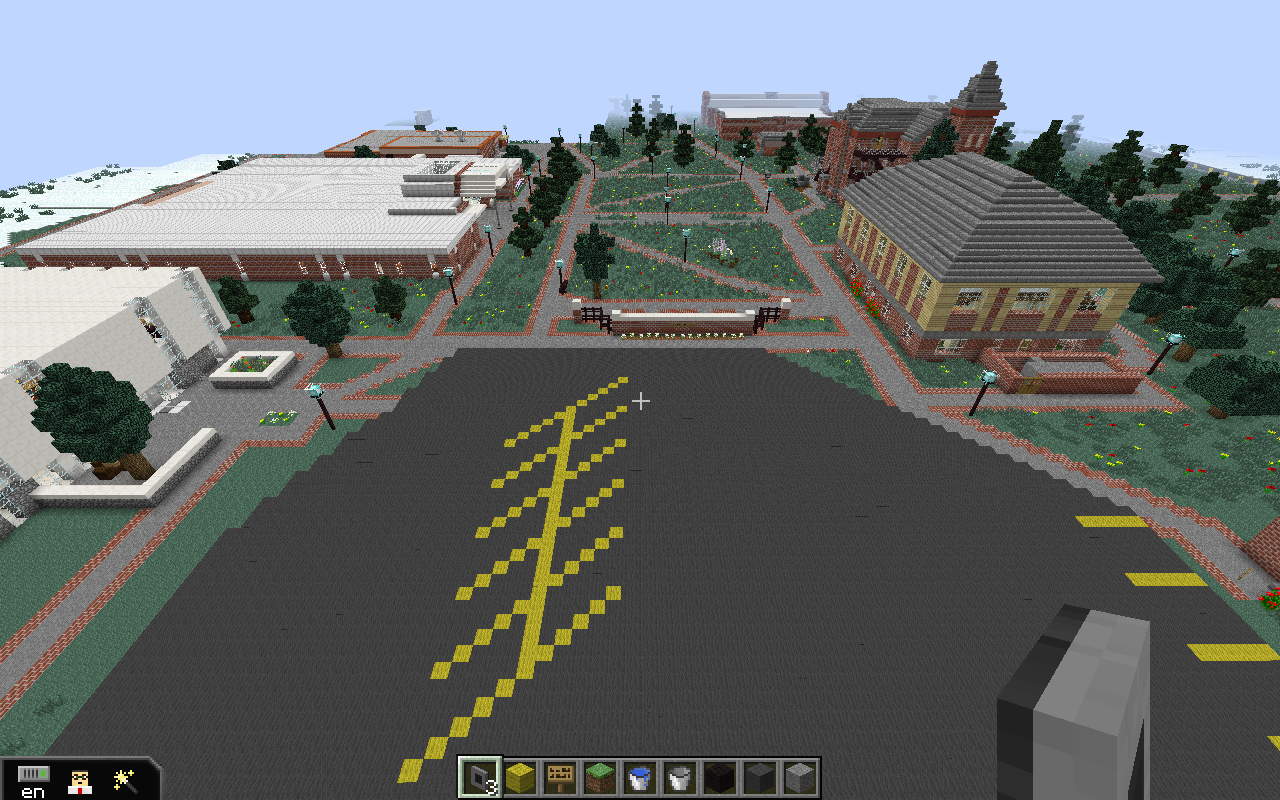 Josh Heesch, a computer graphics major from Sioux Falls, explained remediation as taking one medium – written word or physical dimensions – and transferring it into a new one, in this case the world of Minecraft. "This project was a perfect example of remediation," said Nicholas Crowley, a computer graphics major from Sioux Falls.
Working in groups of two, the students recreated the exterior and interior of each building on campus, including the location of classrooms, labs and professor's offices. Sign posts or informational notes highlighted the building's history, and the academic majors housed in each. Students also included other pertinent information, such as the hours the Mundt Library is open, and how to check out books or get an interlibrary loan.
Besides communicating what the space is used for, they also added rhetoric to entice prospective students to major in programs offered in each building. "This is all about technical writing, the word choice and placement," Iriarte said, focusing on "how you make the greatest impact with the least amount of effort, which is what technical writing is all about."
The project has a lot of potential for use by those unfamiliar with campus, such as prospective students or new freshmen on the first day of class, said Luke Reiner, an English for New Media major from Springfield, Minnesota.
"We wanted the students to be strategic with their word choice and placement so those who are new to the campus can guide themselves," Iriarte said. "They did a phenomenal job," he said, "really well done."