DSU students take top spots at NDSU cyber conference
April 16, 2019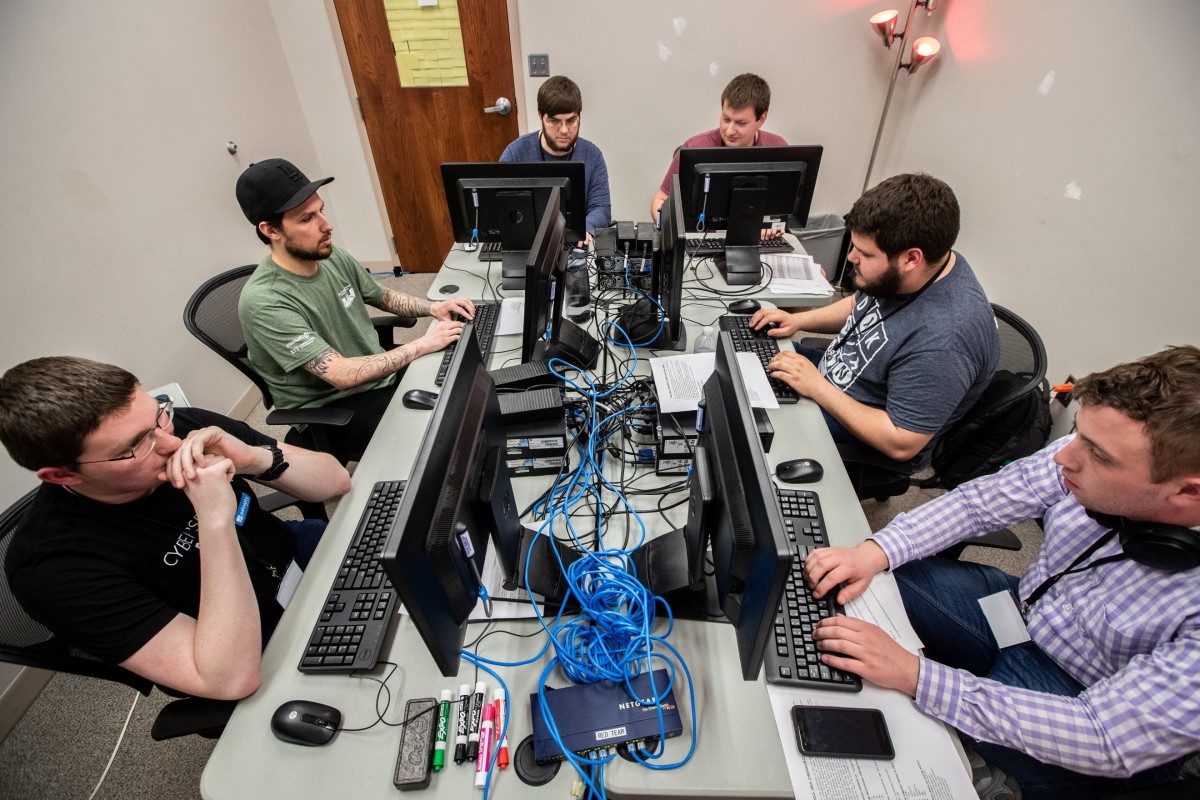 Twenty-six Dakota State students took a road trip to North Dakota State University April 5, and swept the top spots in the cyber security competition.
Out of ten participating cyber security teams, DSU took first and second. These teams were captained by Nick Alholinna and Nic Mews-Schmuck.
In the programming competition, DSU teams took 4th and 20th out of 75 teams from around the region.
The conference, similar to Dakota State's annual DakotaCon, also featured speakers, and was an opportunity for the students to network.
CYBER COMPETITION TEAM 1 (1st place):

Tristan Fletcher
Nic Mews-Schmuck (captain)
Zach Quintana
Peter Engels
Kyle Korman
Nick O'Donnell
Michael Shlanta
Michael Cutshaw
Jacob Williams
Brian Vertullo

CYBER COMPETITION TEAM 2 (2nd place):

Anna Fields
Eric Graham
Logan Frey
Nick Alholinna (captain)
Rayanne Liester
Bailey Belisario
Austin Fritzemeier
Christopher Loutsch
Andrew Reps
Sascha Walker

PROGRAMMING TEAM 1 (4th place)

Jarod Keene
Brendan Hansen
Collin Rumpca

PROGRAMMING TEAM 2 (20th place):

Andrew Rotert
Nathan Brook