May 8, 2018
Two Dakota State University employees have been named to newly-created positions.
As of July 1, Angi Kappenman, current director of Human Resources (HR), will become vice president for HR. Dr. Josh Pauli, professor in the Beacom College of Computer and Cyber Sciences, will be vice president for research and economic development.
"The university is seeing unprecedented growth in student numbers, employee numbers, academic programs and research activity," said President Dr. José-Marie Griffiths. "Because the breadth and depth of this growth creates a need for additional guidance and coordination at an executive level, we have created two new vice president-level administrative positions," she stated.
"It is a testimony to the quality of DSU faculty and staff that we have individuals 'tailor-made' for these positions. Their understanding of and commitment to DSU means they will bring great proficiency to the new positions," Griffiths said.
HUMAN RESOURCES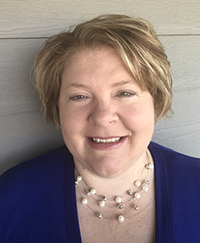 When Kappenman began working at DSU in 2014, employees numbered 324; in 2018 there are 368 full- and part-time employees, she said, and the number of student workers has also increased. In addition, the HR department has added training opportunities for employees and developed a comprehensive three-year strategic plan.
The new post, she said, symbolizes the importance of HR and our employees. "It's about HR being able to make a difference with our employees," she said. Her mission as VP will continue as it has been as director, to gain a greater sense of what employees need, to better address their concerns, and give them a voice.
"I promise to continue with these efforts until I feel I've accomplished making that difference."
She is currently working on her master's degree in human resources with an emphasis in workforce development through Louisiana State University.
RESEARCH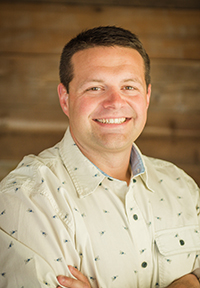 As VP of research and economic development, Pauli hopes to change the way people view DSU.
"We will continue to keep education the focus at the university, as we get to know our students and prepare them for their careers, but we are also adding high-end research in multiple domains," he said.
The university's awarded grant monies have more than doubled in the last two years, from $6.2 million in FY2017 to $12.8 million in 2018. With the new Madison Cyber Labs research and development facility set to open on campus in the fall of 2019, these numbers will likely continue to grow.
Pauli will formalize the research processes campus-wide, coordinating efforts between faculty and campus departments for increased efficiency.
"I look forward to working with our administration and with our faculty to build a research enterprise that will benefit our researchers."
As DSU sees more and more external funding, he will also develop connections with individuals at other agencies and institutions. "I am excited about the opportunity to grow the current relationships we have at regional and national levels, and to create and foster new relationships that we do not yet have."