Richard Hanson Appointed Interim Provost
August 29, 2016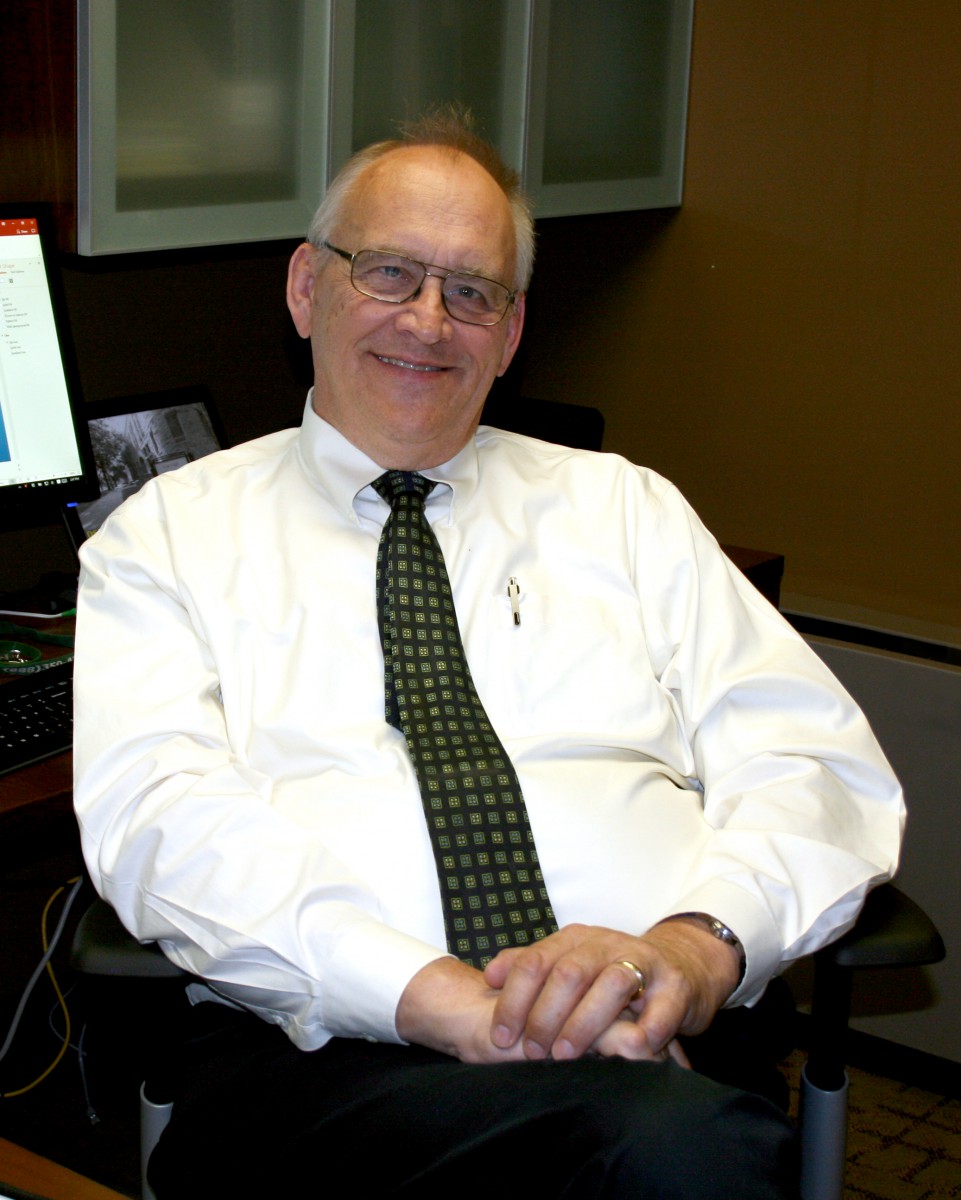 Dr. Richard Hanson, who has a 43-year leadership career in higher education, has been appointed Dakota State University (DSU) Interim Provost and Vice President for Academic Affairs. Dr. Judy Dittman, DSU's former Provost and Vice President, announced last spring that she will be retiring in June, 2017. This academic year Dittman is serving in a special senior leadership advisory role, assisting Dr. José-Marie Griffiths, the University's president, with multiple projects.
Dr. Hanson's credentials include over 11 years as a college and university president, in addition to a wide range of experience in multiple roles in higher education. Hanson most recently retired from Bemidji State University (BSU) and Northwest Technical College (NTU) in Minnesota, where he served as president for the last 6 years. Prior to his post at BSU and NTC, he was interim president of North Dakota State University and president of Waldorf College in Forest City, Iowa. In addition, Hanson was dean of the college and vice president for academic affairs at Augustana College in Sioux Falls, S.D., from 1995 to 2005. He also served North Dakota State University for 15 years as a professor, department chair, dean and associate vice president for academic affairs. Earlier, he was chair of the Department of Home Economics at California State University, Chico.
"We are delighted that Dr. Hanson has agreed to join DSU to serve on our senior leadership team this year," said Dr. Griffiths. "He brings to DSU a valuable depth of experience in higher education leadership and a comprehensive understanding of the present challenges of universities in an evolving educational landscape. He is an articulate visionary of the potential for a university and its graduates to impact its communities and society at large, while simultaneously understanding what it takes for the organization to operate effectively and efficiently. Because he has worked in a number of different university environments, from faculty member to various administrative positions, he is able to integrate and address the concerns and priorities of the multiple important players and constituents of DSU. Dick is a great addition to DSU's leadership team."
"I am pleased to have the opportunity to contribute to DSU's leadership and success," Dr. Hanson said. "Even after 43 years in academe, I am passionate about the potential higher education has to transform individual lives, and by extension, their communities and society at large."
"At the same time, colleges and universities are facing challenges that threaten both their sustainability and reasons for existence," Hanson continued. "DSU has a long and rich legacy, along with a defined mission that holds significant promise for the future of the university and South Dakota. I am impressed that DSU's leadership team is energetically pursuing the integration of legacy and mission, and the innovations of thought and purpose it will take to realize the University's aspirations. I am gratified that I can add my academic leadership experience to these efforts, and assist the University in dealing with the challenges that come with change and progress."
Hanson added, "My wife, Dianne, and I are also so pleased to be back in southeastern South Dakota. Over the years we have held on to property here, with the hopes that we would someday be able to once again make this area our home. The chance to both continue to work in higher education and settle in the area is a wonderful continuation of my life path."
A native North Dakotan, Hanson earned a bachelor's degree in sociology and a master's degree in child development and family relations from North Dakota State University. He completed his Ph.D. in applied behavioral science from the University of California at Davis.
Hanson and his wife, Dianne, are moving back to their acreage near Dell Rapids. They have three adult daughters and three grandchildren.