Homecoming theme highlights infinite possibilities at DSU
September 21, 2018
When the Homecoming committee chose a space-related theme last April for the Sept. 24-29 celebration, little did they know how accurate the theme "Dakota Space: Infinite Possibilities" would prove to be.
At the same time, plans were in the works for another space-themed event at DSU, Space Day 2018. The focal point of the August 27 event was a live Q&A session with an astronaut onboard the International Space Station. At least 250 people watched the event live in the Beacom Institute of Technology; others were able to watch online.
While Space Day focused on the world far away from campus, Trojan Days Homecoming festivities will focus on the infinite possibilities of the space near to DSU and its students. The week's festivities include traditional events such as coronation and the annual parade, but new on this year's schedule is a service event.
The annual Day of Service has been moved from spring to fall, and will take place on Wednesday, Sept. 26. Classes will be cancelled that afternoon, and a variety of service projects will be available so that DSU students, faculty and staff can make a difference where they live. At the last Day of Service in April 2018, volunteers put in almost 2,000 hours to help the Madison area community.
At Homecoming each year, the Dakota State University Foundation honors several alumni who have made a difference in the space where they live and work.
"These individuals are representative of so many of our alumni, people who take the infinite possibilities made available to them through their DSU education and create positive changes in the space where they live and work. We are pleased to honor six individuals for their accomplishments at this year's Homecoming," said Kelsey Freidel Nelson, director of alumni engagement.
This year's honorees include: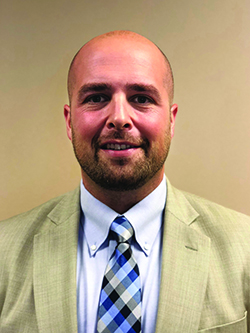 Derek Barrios '08 -- Young Alumnus                    
Barrios has served as teacher, coach, principal and superintendent in South Dakota since graduating from Dakota State University. He is currently superintendent for the Elk Point/Jefferson School District. A native of Brookings, Barrios' passion is to educate students to their highest potential. He also acts as a servant leader for educators in his school districts, having served on a state advisory team regarding teacher evaluations, and as a current member of a workgroup for the new State of South Dakota graduation standards. A member of the Trojan football team, Barrios was named an All-DAC player in 2005 and 2006. His parents, Phil and Maria Barrios, are also DSU alumni, as is his wife Amanda (Kaufmann). He and Amanda have two children, Addilyn (7) and Kroy (3).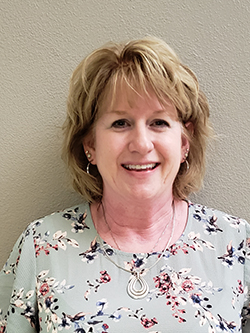 Shelly Rawstern '93 -- Service to Alma Mater    
Rawstern began working at Dakota State University in 1985, and used her work environment to her advantage, receiving a degree in modern office systems from DSU in 1992 by taking classes part-time. Over the years she has held various positions in the College of Education, ranging from secretary to her current role as assessment coordinator. Rawstern has been involved with a variety of projects such as accreditation, student success, and continuous quality improvement. Additionally, Rawstern has served as the state representative for the Civil Service Association since 2003. Rawstern and her husband Kory have one son, Remington, who is in the sixth grade this year.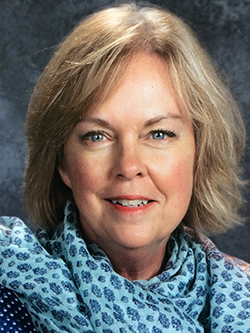 Cheryl Angle '93 -- Outstanding Educator          
Angle received a secretarial certification in 1977 from Dakota State College, but returned to school and graduated with an education degree in the spring of 1993. The Wakonda native has spent her years since educating and advising students, coaching volleyball, basketball and cheerleading, in Kadoka and Colman-Egan. Working with the Fellowship of Christian Athletes (FCA) has given her another important, passion-filled responsibility in her life.
Angle and her husband Dean have one daughter, Lynnie, who graduated from DSU in 2017. She is now a graduate student at Maryville University, St. Charles, Mo., studying to be an occupational therapist.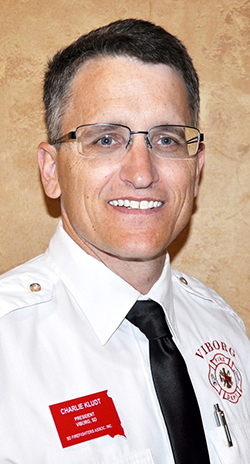 Charlie Kludt '93 -- Professional Service            
Kludt has held a variety of roles since graduating in 1992 with a degree in vocational technical teacher education. He currently serves as a station captain and fire prevention inspector at Joe Foss Field in Sioux Falls and is a member of several associations and volunteer positions. Prior to his positions at Joe Foss Field, Kludt spent several years at Viborg school teaching industrial technology, computer teacher and coach. Additionally, Kludt served as mayor of Viborg for 14 years. He has also been a member of the volunteer fire department and EMT for the ambulance since 1993.
Kludt and his wife Dawn, who graduated from DSU in 1990, have four children, three boys and a girl ranging in age from 17 to 27.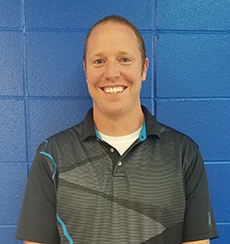 Chris Lather '12 -- Alumni Coach of the Year    
Lather has served as a K-12 special education teacher at Castlewood since graduating seven years ago. During that time, he has taken on Special Olympics coaching duties in bowling, basketball, soccer, track and bocce. This past July, Lather coached the Special Olympics High School Unified Basketball team that represented South Dakota at the USA Games in Seattle, Wash., where they defeated a team from Minnesota in the championship game.
Additionally, he has served as assistant varsity football coach in Hamlin, winning the 9B Championship in 2014. He has also coached boys' basketball and teener baseball.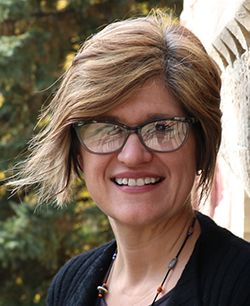 Deana Hueners-Nelson '93 -- Service to Alma Mater          
Hueners-Nelson has served her alma mater with excellence in teaching and advising since 1997. She has taught in a variety of programs including: English, the Tamagawa student exchange program, the Dakota Language Institute, the Technology for Teaching and Learning Academy, and the China exchange program. She has also served as a campus club advisor for Sigma Tau Delta English honor society and the American Association for University Women (AAUW). Hueners-Nelson was awarded the 2008 Alexander "Sandy" Davidson Award for Excellence in Advising.
She served as a representative on the Community Center Board and is a co-founder of the Madison Area Stands Together (MAST) community action group. She lives in Madison with her husband Dr. John Nelson.
The schedule of 2018 Homecoming events includes:

Monday, Sept. 24: Coronation at 7:30 p.m. at the Dakota Prairie Playhouse.

Wednesday, Sept. 26: DSU Day of Service (afternoon).

Saturday, Sept. 29: Homecoming parade down Egan Avenue at 10 a.m.; volleyball vs. Mayville State at 12 p.m.; football vs. Dickinson State University at 3 p.m.