Jones to discuss book about Afghanistan on SpyCast
June 7, 2017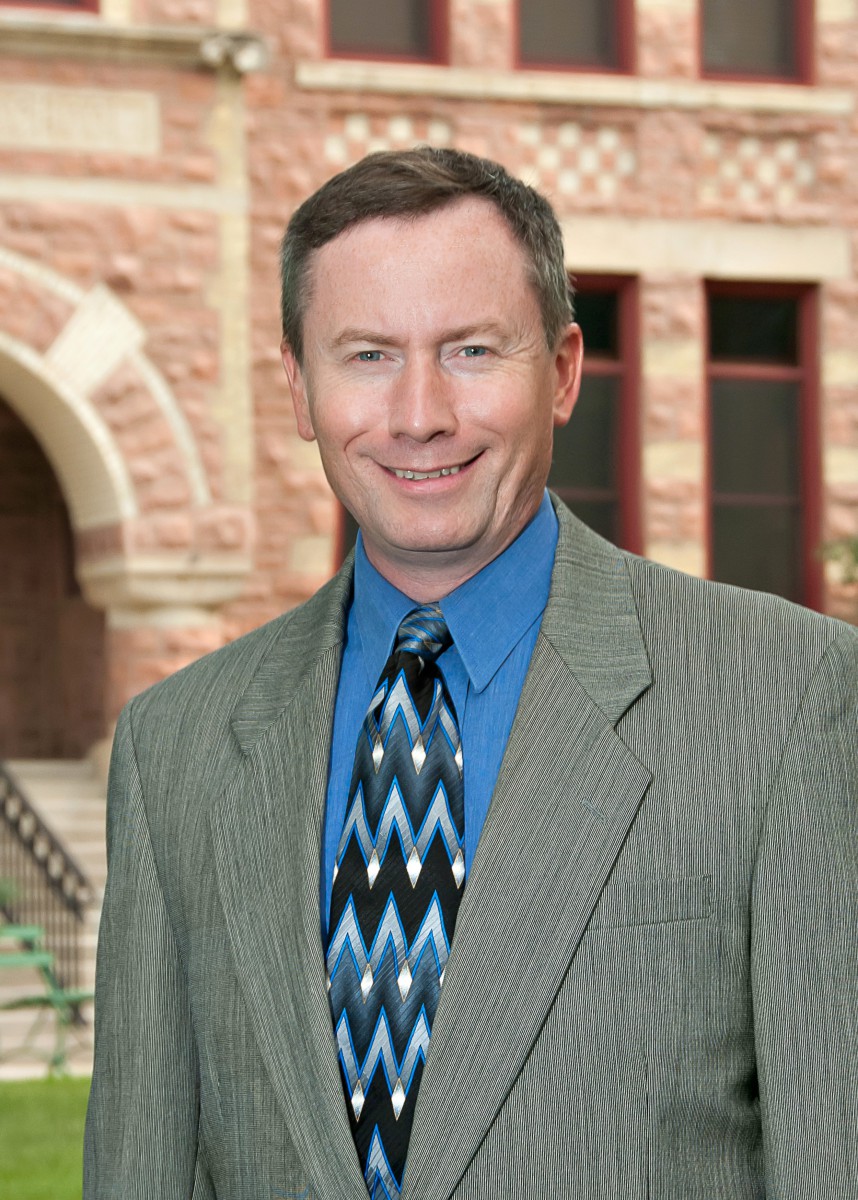 For the second time in a year, Dr. Ben Jones has been a guest on SpyCast, a weekly podcast feature of the International Spy Museum in Washington, D.C.
Jones, dean of the College of Arts and Sciences at Dakota State University, was first featured on SpyCast in May of 2016 discussing his book "Eisenhower's Guerrillas: The Jedburghs, the Maquis, and the Liberation of France." His May 2017 broadcast was about another book, "Our Latest Longest War: Losing Hearts and Minds in Afghanistan," to which Jones contributed a chapter titled "Leaving Afghanistan."
The book examines what went wrong in Afghanistan from the perspective of several warrior scholars and a former U.S. ambassador to Afghanistan, "those who were in the thick of it, trying to accomplish something," Jones said. He and the book's editor Aaron O'Connell served together in Afghanistan, Jones in the Air Force, and O'Connell in the Marine Corps.
Jones explained that in Afghanistan, "culturally we just did not understand one another. We come from our Western culture, with a shared notion of progress, with a linear calendar. (The Afghanis) don't necessarily share that."
While the book is not about tactical or operational intelligence per se, cultural understanding relates to spying as well, Jones said. He quoted Sun Tzu, the author of "The Art of War:" "The first rule of warfare is to know one's enemy. The second rule is to know yourself."  This is "intelligence at a strategic level," Jones said, a lesson the United States should have learned from the war in Vietnam.
"We were led by officers in Afghanistan who had Ph.D.s and had written books about Vietnam. Why didn't we learn this?" Jones said. The book concludes that this lesson "was not persistently taught across the political spectrum, particularly to presidents and Congresses who make war and spend money on overseas contingency operations, and those are the people who need to learn the lesson," he said.
He added that the public – and DSU students – also need to learn this. Students, particularly those working in cybersecurity for organizations such as the NSA, should think about cultural intelligence and understanding, Jones said. The university's goal is to educate students not only in computer forensics, for example, "but also history, literature, anthropology, philosophy and religion so students understand the world around them," he added. 
Jones predicts that the work of some DSU graduates will be included in the International Spy Museum in the future, specifically in a new building being built to house strategic intelligence exhibits. At Dakota State "[w]e have a lot of students who are intimately involved in gathering strategic intelligence, so in the fullness of time this intelligence museum will discuss some of the things that our graduates are doing currently, as this becomes history 30, 40 years from now."
The International Spy Museum, a creation of the Malrite Company, is the only public museum in the U.S. solely dedicated to espionage.
Jones' podcast is now available at https://audioboom.com/posts/5988440-our-latest-longest-war-an-interview-with-ben-jones.