Local choir provides audio experience for DSU student
April 5, 2017
Madison MasterSingers have been performing concerts in the area for 29 years.
To preserve their music, the community choir group has often had a company mic the sound at their concerts, and record the bi-annual performances.
For the last two years, Dakota State University student Dominique Redlin has been the one providing the audio and recordings.
Redlin, a junior audio production major from Madison, admitted he was a "bit nervous" before the first concert two years ago at St. Thomas Catholic Church in Madison.
"I'd never done freelance work by myself," he said, so "I gave it my best shot," and got good feedback. This spring, with some guidance and extra equipment donated by choir member Jay Beck, Redlin is working to improve the audio on the recordings by adding microphones for the soloist and pianist.
MasterSingers Director Patti Beck said "Having DJ Redlin do the audio recording for MasterSingers has been a great benefit to our group! DJ does an excellent job, demonstrating both knowledge and professionalism in his work with us."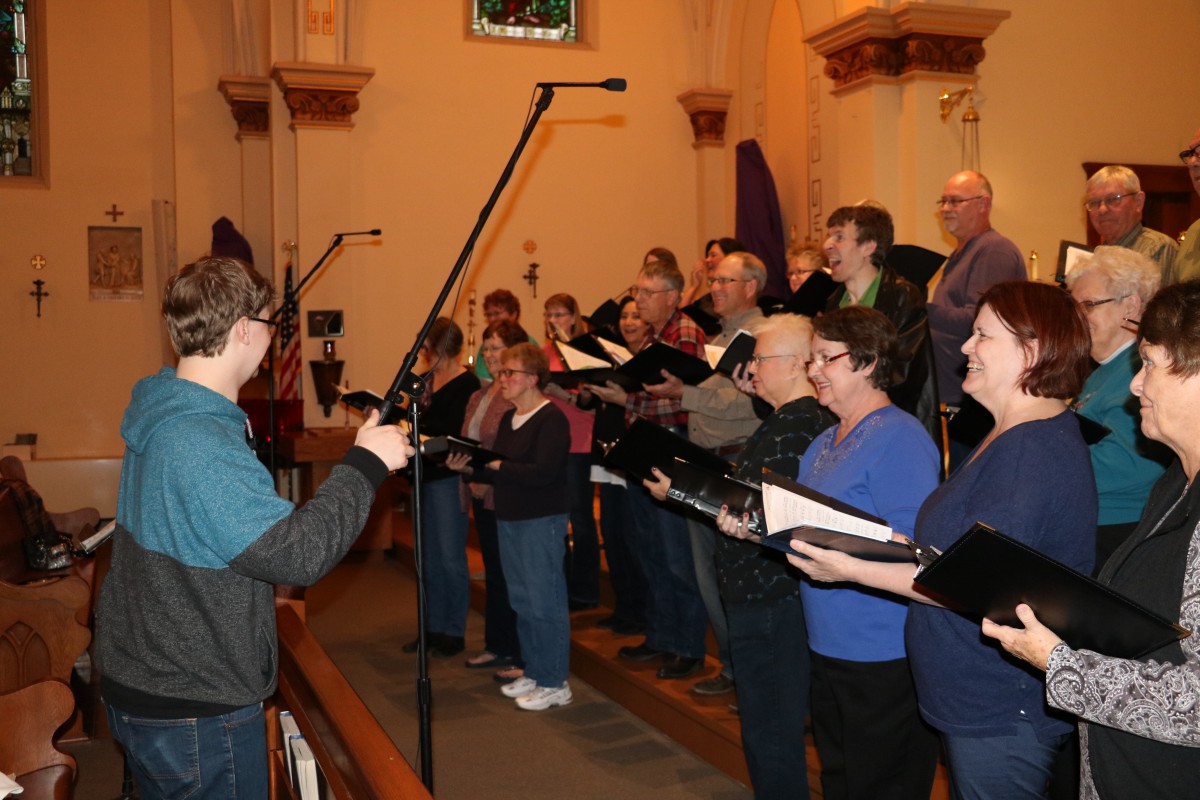 Some of Redlin's knowledge comes from an understanding of being on the performance side, as he was involved in choirs and theatre during high school. It was on a high school choir trip to Minneapolis where he discovered his passion for audio production. When he saw the sound boards at a music college they visited, "That's when I realized this is what I want to do."
There are a lot of different ways to use audio production, Redlin said, live sound settings, studio settings, or handling the audio in video productions. Because it's a dynamic major with more than one career path, "having that degree will take you to multiple different facets of audio."
Even a MasterSingers' concert can involve new and different facets. At last December's concert, Redlin learned to be flexible when a musician played the musical saw during intermission.
"I've never even imaged having to record someone playing the saw," he said, but "when it comes to live settings almost anything can happen."
The lesson he learned was "You have to be flexible, as well as preparing very well."
Beck, who is also DSU's student success/retention coordinator, is happy the experience is a benefit to him in his education and future career. Redlin would like to stay in the Madison area after graduation, but if he moves away he could help get the group find another student audio technician "so that they can still have professional audio."
"That's a great opportunity for younger audio students," Redlin said, and hopes this can be the start of a DSU tradition to help the Madison MasterSingers.
The group's 2017 spring concerts are planned for 7:30 p.m. Friday, April 7 at St. John's Church in Howard, and at 4:30 p.m. on Sunday, April 9, at St. Thomas Aquinas Church in Madison.