Meet DSU's international students at welcome picnic
September 7, 2017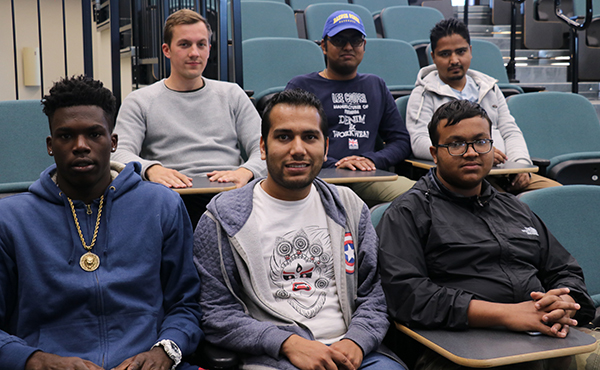 "Discover the Unexpected" can mean more than just checking out Madison-area businesses and the lakes.
"The Chamber of Commerce motto also…serves to remind us to seek out and appreciate the human treasures in our community," said Casualene Meyer, a member of the Friends of the Library group.
"International students and people from all over are a strength to our community," she said, so "we want them to feel welcome."
DSU International Programs director Nicole Claussen supports that idea.
"In this time of such turmoil, both in our government and in our world, we want to create an informal setting to let the community of Madison connect/reconnect with our new and returning international students," Claussen said.
Library Park, south of the Madison Public Library, will be the informal setting for the Sept. 12 picnic. Meyer says this is an appropriate venue as "public libraries are a welcoming place where people and knowledge come together."
The Madison Public Library, the Friends of the Library, Dakota State University's International Programs Office and Office of Diversity & Inclusion, Sunshine Foods and Sodexo are sponsoring the community welcome picnic, which will begin at 5:30 p.m.
"Collaboration between the DSU campus and the Madison community is always a win for everyone," Meyer said.
Burgers and hot dogs (beef and veggie) will be provided; guests are invited to bring a dish to share. Games and prizes are part of the evening's agenda. In case of rain, the picnic will be held at the City Armory.