Millage to head Institutional Advancement at DSU
August 2, 2018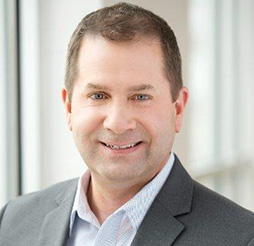 Mark Millage has been named the new Vice President for Institutional Advancement at Dakota State University.
"I am honored to be asked to join Dakota State at this exciting and pivotal time in the university's history of service to South Dakota," said Millage. "President Griffiths is a collaborative leader who is making good things happen on a grand scale. I look forward to leading the team responsible for helping make this vision a reality and for sharing the DSU story with the world."
Millage, a native of Sioux Falls, is well-known in the Sioux Falls business community. He had a 25-year career at KELO-TV, a majority of those years as news director. During his tenure in the news business, his team earned more than 200 state and regional awards for news coverage from the Associated Press (AP) and received the AP Overall Excellence Award 17 times. In 2008, he was named president of Kilian Community College in Sioux Falls, along with being chief development officer. He has been Planned Giving and Major Gifts Officer with LifeScape in Sioux Falls since 2017.
Millage also has served on city boards, chaired advisory councils, raised money through United Way and was active on prominent non-profit boards such as Make-A-Wish, the Multicultural Center, Red Cross and the Chamber of Commerce Education and Workforce Development Committee. An SDSU journalism graduate, he was named a distinguished alumnus in 1994, and has recently been named to the Board of the South Dakota Hall of Fame.
Millage will begin at Dakota State on August 20; interim vice president Bob Preloger has held the position since March.