Theater productions director receives award
October 19, 2018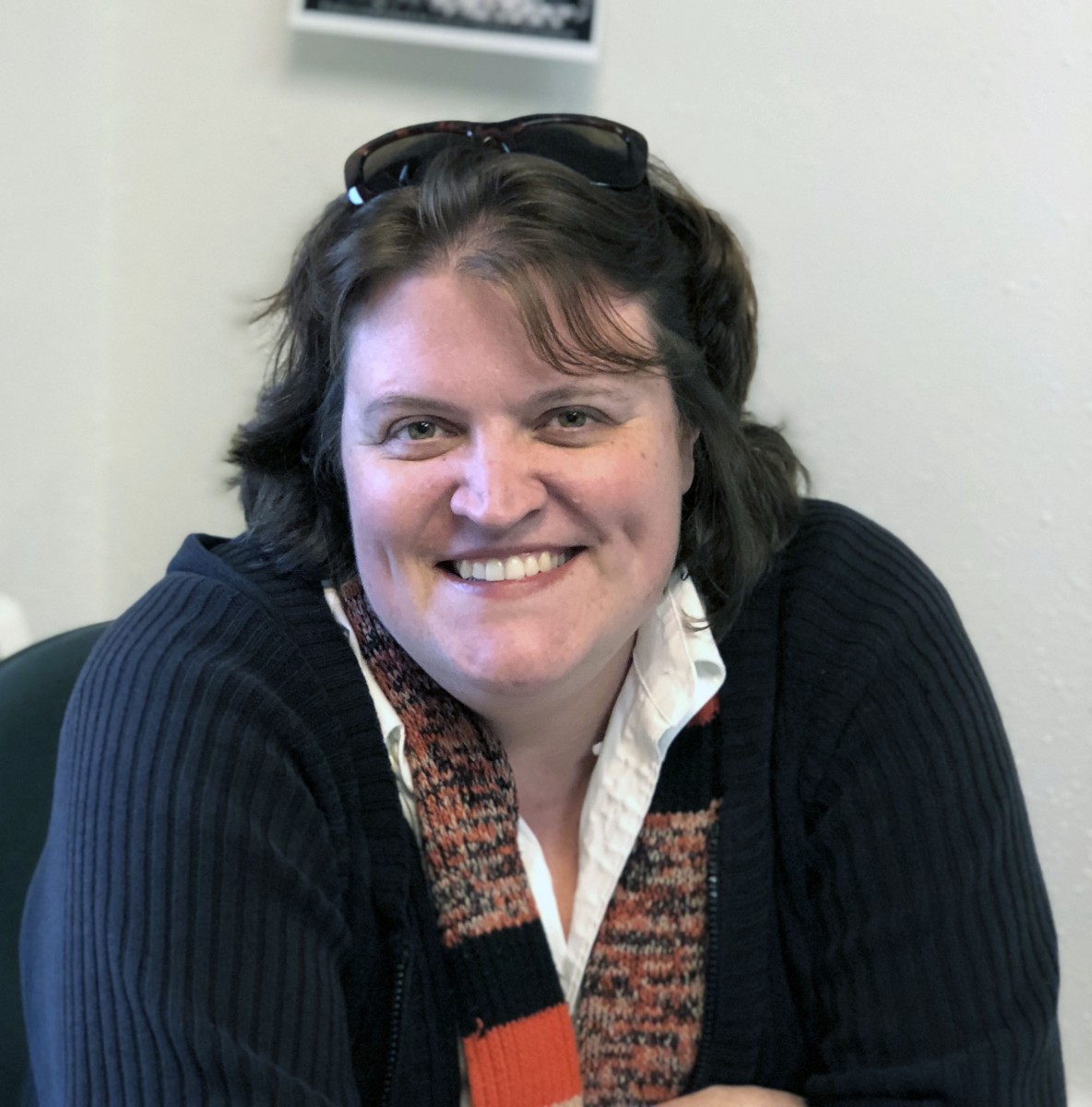 Emily Firman Pieper, speech instructor and director of theater productions at DSU, has been named as one of 20 South Dakota Change Network Award recipients this year. She is already utilizing the skills she is learning from the award at DSU.
A friend recommended Firman Pieper apply for the Bush Foundation award, which is a year-long program that supports recipients as they advance skills and networks needed to make places they live and work more inclusive.
"Once I saw that it was more about education and equity it really resonated with me in the community work that I try to engage in in my hometown of Flandreau, S.D.," Firman Pieper said, "and now with opportunities at DSU it's really becoming very useful and hands-on."
Her application for acceptance proposal for the Change Network Award focused on strengthening educational offerings available in Flandreau while being more culturally aware, creating opportunity and developing a deep trust for relationships within the community of Flandreau.
In September, Firman Pieper attended the first Change Network meeting in Bismarck, N.D. where she learned about different tools in communication and different learning styles.
"I learned how to be more aware and conscious of other stories than my own in how I go about my work and my relationships." These lessons have benefited her as speech instructor and director of theater productions at DSU by helping her find ways to engage in social awareness and serve different community needs.
Firman Pieper has invited the DSU drama club to volunteer at the Halloween carnival she organizes in Flandreau. If the students choose to volunteer they can run a game, and all money raised from tickets for that game will go to the drama club. This will be mutually beneficial, creating theater outreach and DSU connections in the community while bringing people into the community of Flandreau.
Firman Pieper's Change Network cohort members include:

Golnesa Asheghali – Rapid City
Caitlin Bordeaux – Saint Francis
Keith Braveheart – Vermillion
Casey Burrus – Herrick
Naomi Even-Aberle – Rapid City
Bea Fischer – Aberdeen
Elisabetta Giomo-James – Flandreau
Amber Hansen – Vermillion
Heidi Hepola – Aberdeen
Julie Johnson – Mina
Pam Lange – Belle Fourche
Lesie Larson-Cutshaw – Clear Lake
Sandra Kern Mollman – Vermillion
Tamie Nickelson – Frederick
Jay Pond – Rapid City
Paul Schipper – Sioux Falls
Julie Stevenson – Watertown
Cary Thrall – Lead
Erica Weston – Oglala