NSB chair speaks at 2019 research symposium
March 19, 2019
Research Day at Dakota State University used to be just that – a one day event. Events for the 2019 Research Symposium at Dakota State University will be spread over three days, including two guest speakers and a host of other activities March 26-28.
The keynote speaker on March 28 will be Dr. Diane Souvaine, professor of computer science at Tufts University and chair of the National Science Board, the governing body of the National Science Foundation (NSF).
"NSF is the innovation engine of our country and its support of fundamental research and people fuels our economy, strengthens our national security, and keeps the U.S. competitive on the global stage," said Souvaine.
Her research contributions range from solving challenging problems in computational geometry to practical application across disciplines. Her research led to consulting work with corporations such as Exxon Chemical Research, IBM, and Pfizer.
Souvaine's keynote address is scheduled for 1 p.m. on Thursday, March 28 in the Beacom Institute of Technology Collaboration Center. She is also hosting a student-centered forum titled "Broadening Participation in Research" at 3:30 p.m. in the Trojan Center Regents Room.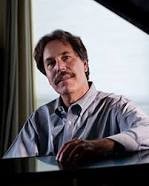 Jazz historian and American jazz critic Ted Gioia will discuss the effect technology has had on music over the last 40 years in a March 26 lecture titled "Computers, Technology, and the Crisis in Music."
This lecture is part of an on-going series sponsored by the Dakota State University Classics Institute, a cyber-ethics think tank; the South Dakota Humanities Council is a co-sponsor for the lecture.
Gioia has published 11 non-fiction books on music, music history, and popular culture, and founded the Stanford University jazz studies program. His talk is slated for 12 p.m., Tuesday, March 26 in the Beacom Collaboration Center.
The public is invited to attend these speaking events, along with the following:
Tuesday, March 26

Computers, Technology, and the Crisis in Music by Ted Gioia - 12 p.m., Beacom Collaboration Center
Academic Hall of Fame Induction Ceremony and Reception honoring the first-ever inductee Dr. Clyde Brashier - 4 p.m., Karl Mundt Library, First Bank & Trust Gallery (2nd floor)
Wednesday, March 27

Research Projects Poster Session, featuring research projects of undergraduate students, graduate students, and faculty members - 11 a.m. to 1 p.m., Trojan Center Lounge
Welcome Reception for regional research leaders and members of the National Science Board (the governing body of the National Science Foundation) - 3:30 p.m., Beacom Collaboration Center
Thursday, March 28

Students Library Session - 10 a.m., Kennedy Center core classroom
Keynote Address by Dr. Diane Souvaine, Chair of the National Science Board and Professor of Computer Science at Tufts University - 1 p.m., Beacom Collaboration Center
Poster and Business Plan Competition Winners announced - 2 p.m., Beacom Collaboration Center, reception to follow
Broadening Participation in Research: a student-centered forum with Dr. Diane Souvaine - 3:30 p.m., Trojan Center Regents Room