November 21, 2017
"There is always an element of poetry in science," said the world-renowned theoretical physicist Albert Einstein, because they require a uniform thinking process, he explained.
Dakota State University education majors put that principle into action recently, teaching science and poetry to students from Madison's St. Thomas School.
Dr. Mark Geary and the college students have had an existing relationship with the school for a couple of years, working on science, technology, engineering and math (STEM) projects. By inviting the students to campus for a poetry jam in the children's literature class, it was easy to add the poetry element for the six St. Thomas fifth graders.
 "We realize how important it is to a student's developmental skills to be able to write brief, impactful, short statements (like Twitter messages), with feeling," said Geary, an associate professor in the College of Education.
Robin Kelsey, St. Thomas's fifth-grade teacher said, "the students enjoy the STEM projects, but they also like to express themselves."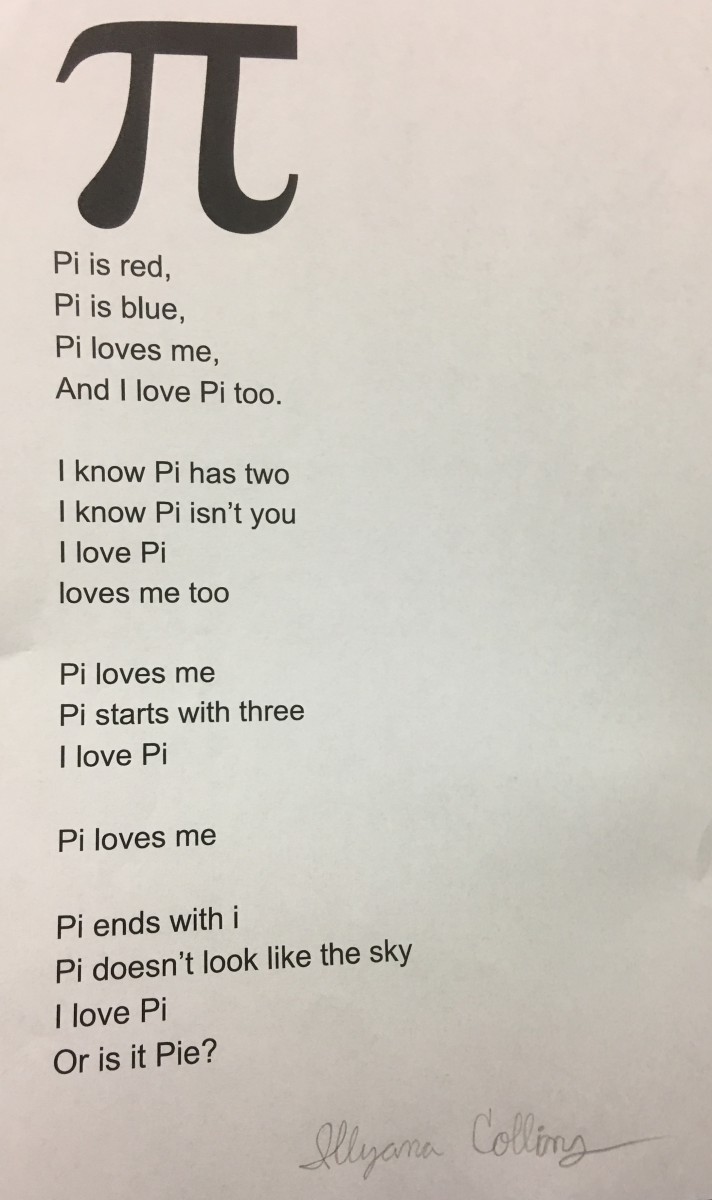 The students wrote poems covering a variety of topics, from animals to sports, but one student combined the arts and the "math" portion of STEM by writing about pi, the never-ending number which is defined as the ratio of a circle's circumference to its diameter, or 3.14159. The first four lines of Illyana Coling's poem read "Pi is red, Pi is blue, Pi loves me, and I love pi too."
The STEM connection continued with activities focused around the premise of the book and movie "The Martian" with stations called Spore Life Support, Mars Miner and Kerbal Rocket Refuel. The students' final activity included playing with the mobile app Pokémon Go, finding game characters outside of Kennedy Hall with background images that related to each of the STEM disciplines. The screen captures were ranked and scored by the rarity of the characters, and the STEM connections the noted.
St. Thomas has generous donors, Kelsey stated, so the school's technology and teacher training are up-to-date, but "the DSU education majors teach the students things I would never have thought of, so by being exposed to the new ideas, I learn too," she said.
"The St. Thomas students were really amazing," Geary said, "and it was great for our students to see how much fifth graders are capable of," making the collaboration an excellent learning experience for DSU students.
DSU student Lexi Lentsch, a freshman elementary education major from Madison, helped with both the poetry and STEM exercises on Nov. 7. The experience "opened my eyes to new technology I will use in my own classroom," she said, curriculum that "will be fun and engaging when it's my turn to teach."