SD mines & DSU to host NSA-Funded Gencyber summer camp
March 21, 2017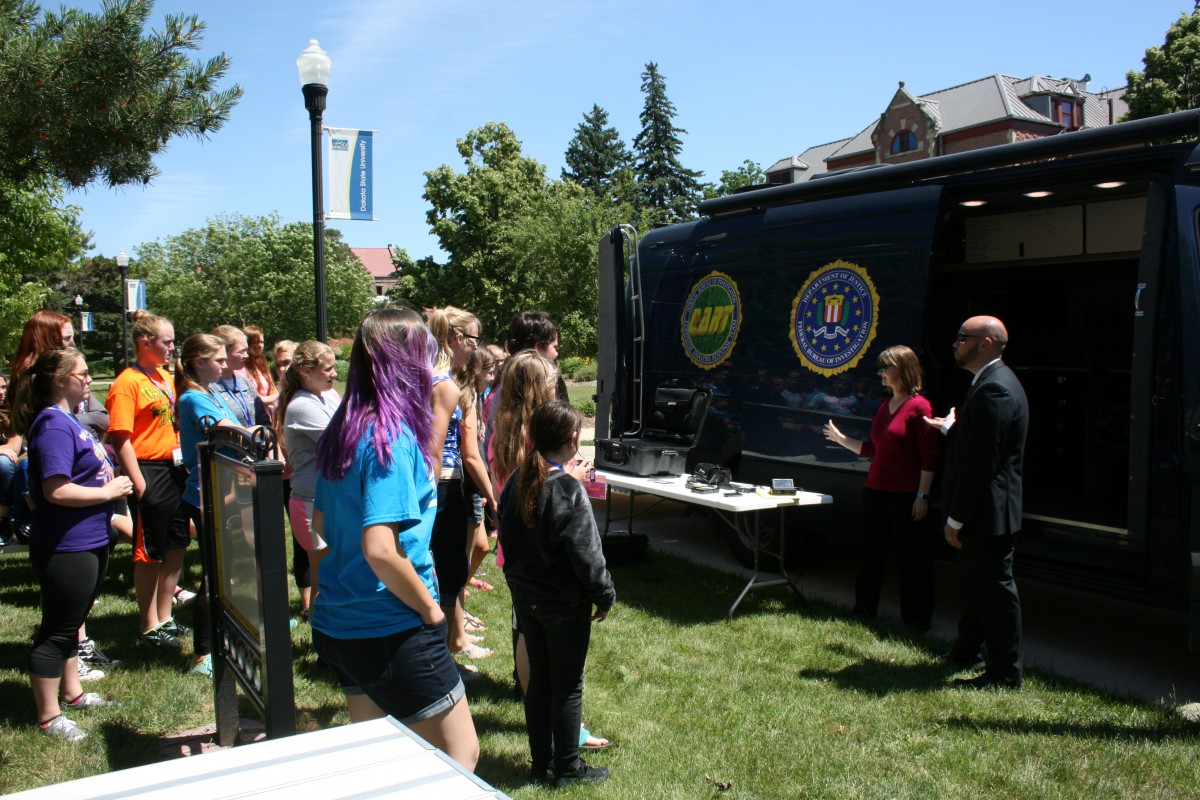 South Dakota School of Mines & Technology and Dakota State University will both host free girls GenCyber security camps on their campuses this summer. These programs are funded by the National Security Agency (NSA), which pays tuition and registration fees for the participants.
"The DSU camp will focus on middle school girls; at SD Mines the focus is for high school girls," said Dr. Ashley Podhradsky, associate professor of digital forensics and information assurance at DSU. She is also the director of the GenCyber girls' camp at DSU, and helped SD Mines start their program.
The goal of the NSA's GenCyber program is to inspire the next generation of cyber workers, helping young people direct their talents toward cybersecurity careers that are critical to national and economic security. 
In addition, "Increasing diversity in tech is an important effort," said Podhradsky. According to the National Center for Women and Technology (NCWIT), women made up 25 percent of the computing workforce in 2015; when considering all professional occupations, women make up 57 percent of the U.S. workforce.  Because of the gap in these numbers, "It was important to work with Mines to help them with their first GenCyber proposal because every effort to close the diversity gap is important," she said.
"[DSU's President] Dr. Jose-Marie Griffiths (pronounced Yoh-say) and I talked last spring about how Mines and Dakota State could work more closely together on computer science and computer security," said SD Mines President Dr. Heather Wilson. "DSU's GenCyber camp for girls has been oversubscribed and this seemed like a great first step we could take together. We need to inspire more girls to consider computer science and cyber security," she added.  
Griffiths agreed that a cooperative attitude was essential. "With the shortage of women in technology fields, anything we can do to encourage young women to explore STEM careers can only be good." It was interesting to note that the two universities are led by women, she added.
The SD Mines GenCyber camp will take place July 16-21, with 30 high school girls in grades 9-12. Registration for this camp is already full. The Dakota State University GenCyber camp takes place June 25-29, with openings for 150 middle school girls in grades 7-9. Ninety spots are currently filled, Podhradsky said. 
Core sessions at the camps will focus on cybersecurity, programming, networking and robotics. Students also have a choice of electives including: multimedia forensics, socket programming, password cracking, iRobot create, network forensics, web hacking, and 3-D printing.
The SD Mines camp features a collaboration with Black Hills Information Security (BHIS), which is a company that is focused on customized security solutions for their clients.  Officials from BHIS will be involved in enhancing the curriculum alongside professors in Mines' Department of Mathematics and Computer Science.
At the DSU girls' camp, a Computer Analysis Response Team (CART) from the FBI will be coming to talk about digital forensics. There will be a cyber sleuth escape room, and Google is sending two representatives to discuss security and privacy. Access Data, the leading forensics company in the world, "will be coming to do hands-on labs with social media and web traffic," Podhradsky said.
Those interested in attending the Mines' GenCyber Camp can find more information on the SDSMT.edu website. Those interested in attending the Dakota State's GenCyber Camp can find more information at www.gencybergirls.camp.