Finding inspiration at Grace Hopper conference
September 14, 2018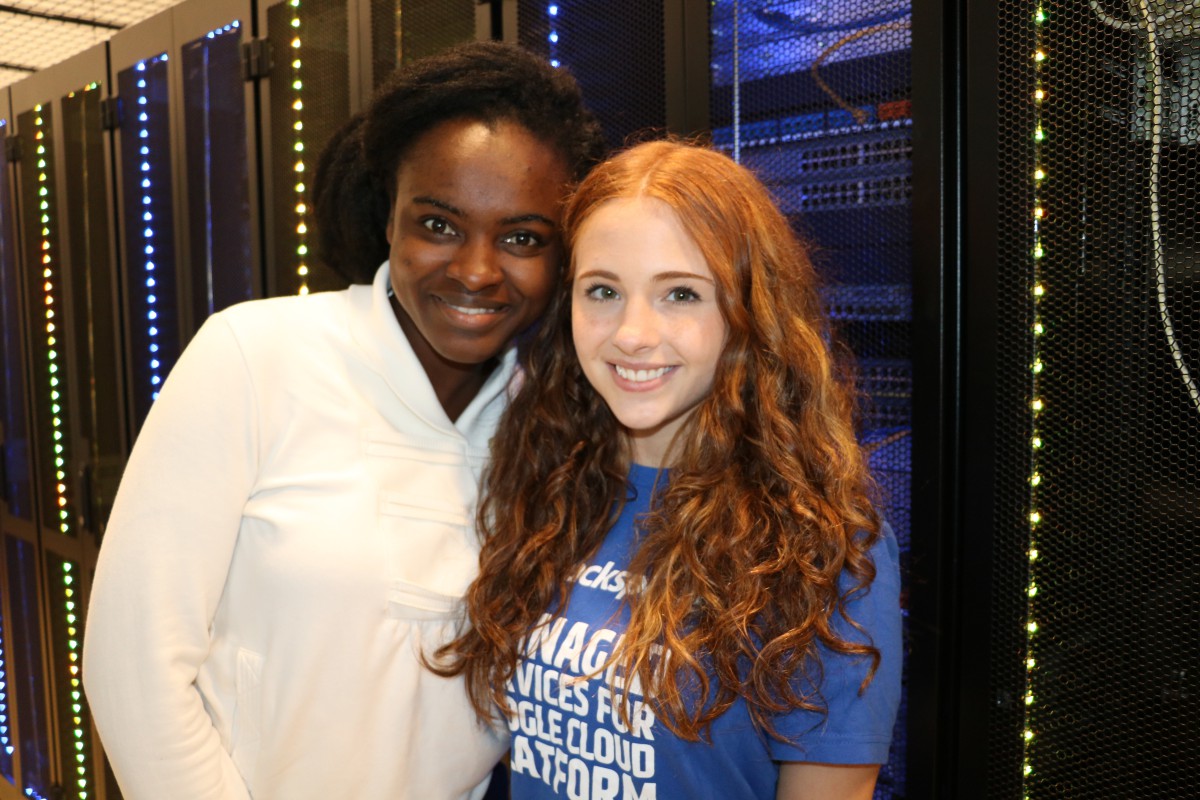 "Don't let the fact that there are more men (in technology fields) intimidate you," said Dakota State University cyber operations major Sophie Pokorney.
DSU doctoral student Francisca Opoku-Boateng also knows there are fewer women in technology, but attending a conference named after a female pioneer in those fields "motivates me and inspires me to see a bright future."
Inspiration is the point of the annual Grace Hopper Celebration (GHC), which Pokorney and Opoku-Boateng will be attending later this month.
Grace Hopper was a U.S. Naval officer and computer programmer; fellow computer scientists Anita Borg and Telle Whitney were so inspired by Hopper's legacy that they created the GHC in 1994. Sponsored by the nonprofit organization AnitaB, it is now the world's largest gathering of women technologists.
Pokorney, from Sioux Falls, S.D., received a scholarship to attend the GHC from Computing Research Association – Women (CRA-W). CRA-W brings undergraduates to the annual Grace Hopper Celebration and engages them in a unique, research-focused experience, providing them a mentor, networking opportunities, and advising toward graduate school and research careers in computing.
"I'm looking forward to being inspired about research I want to do in the future," said Pokorney, a DSU sophomore.
Opoku-Boateng is also attending with the help of a scholarship from the AnitaB organization. She is a doctoral student majoring in information systems, with a concentration in cyber operations. DSU's Center of Excellence and CybHER programs are also contributing.
Opoku-Boateng is looking forward to representing DSU because "it's the first time any female students attended from DSU." She plans to network with other women doctoral candidates in security, and will attend workshops in security and policy making, learning about creating laws to safeguard systems. "It would amaze you how ethics plays a role in computers and especially in security," she stated.
Opoku-Boateng would like to be a security expert or researcher after graduation, in her home country of Ghana. She is also considering starting her own consulting firm, "where I can contribute to finding solutions or best practices to alleviate malicious attacks."
Pokorny would like to do investigative work for the NSA or FBI, possibly researching the dark web. The dark web is technically fascinating, but "mind-blowing," said Opoku-Boateng, proof that cyber "is an amazing field to be in."