Honoring the Past. Rising to the Future.
Celebrating 140 years of DSU.
When Dakota State University opened in 1881, we were a school known for teacher education.
Now, 140 years later, we are one of the top schools in the nation for cybersecurity. With over 80 degrees and programs, our Trojans continue to rise in the fields of computer and cyber sciences, business and information systems, arts and sciences, as well as education.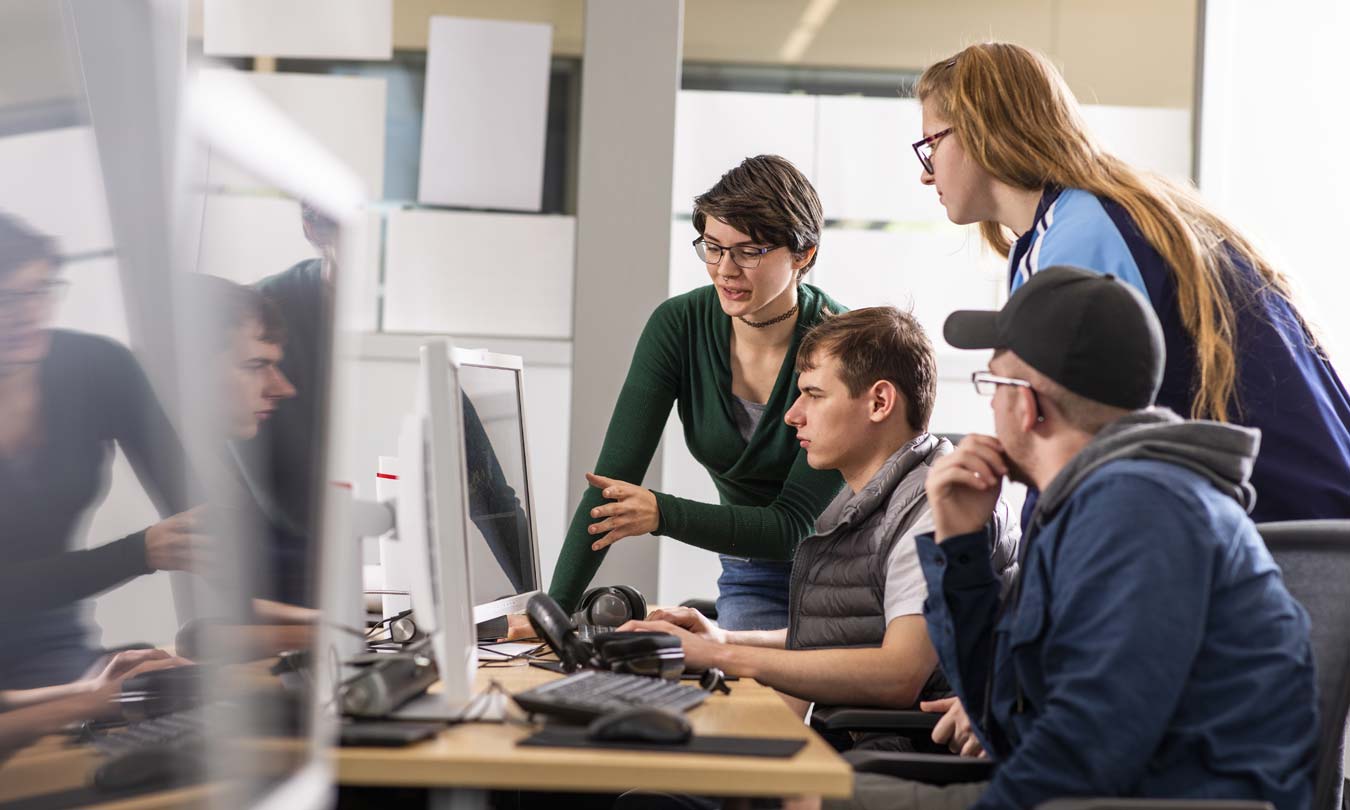 We are dedicated. We are determined. We are driven.
Students, faculty, and staff are endlessly creating, innovating, and collaborating through technology, research, and real-world experiences. Our Trojans have endless opportunities to prepare themselves for life-changing careers, with a technological advantage.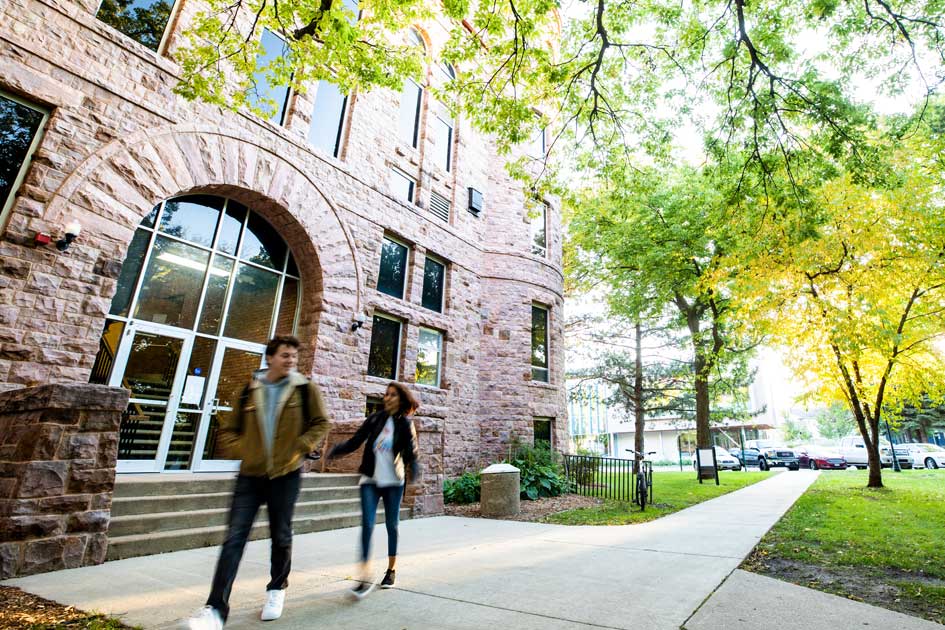 We are dynamic. We are distinctive. We are disciplined.
Active learning, expert teaching, and innovative technology are just part of the DSU experience. Additionally, we have 13 NAIA athletic teams, 35 student-led clubs and organizations, and provide scholarships to Trojans all different backgrounds and locations.
Throughout 140 years, Dakota State University has seen a lot of change, but one thing remains the same.
Our Trojan Pride is greater than ever.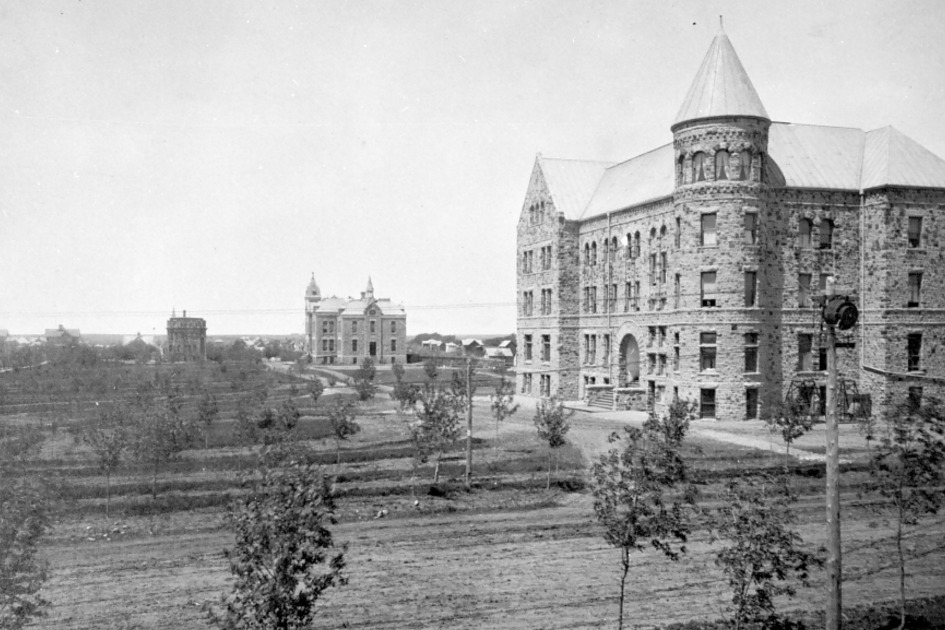 Arbor Day History
In 1887, 400 trees were planted on campus for Arbor Day; in 1898, 2,000 more were planted by townspeople. The tradition continues to this day.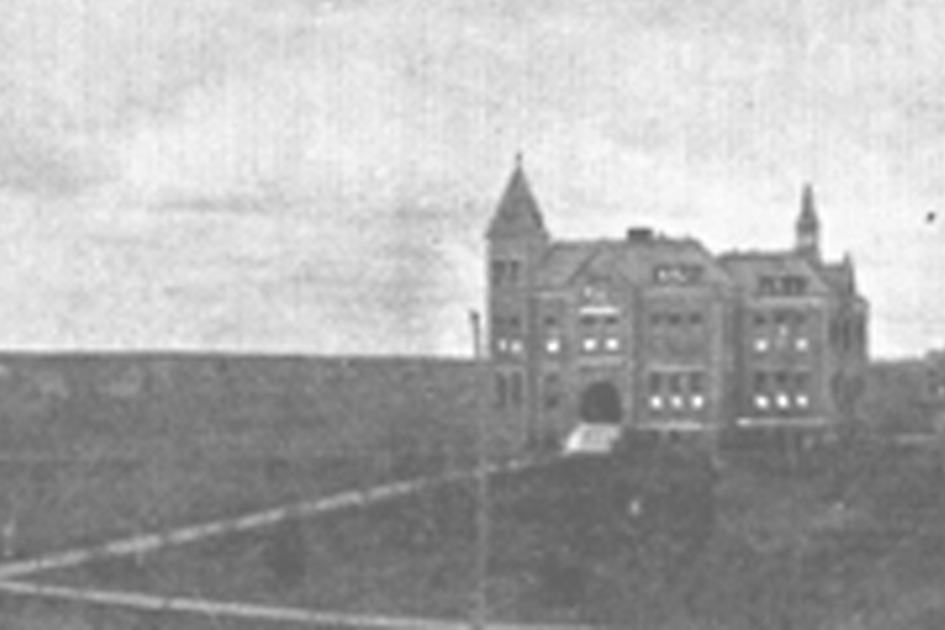 Let There Be Light
By 1914, there were four buildings on campus, and all had electric lights, courtesy the campus central heating plant, called the Power House.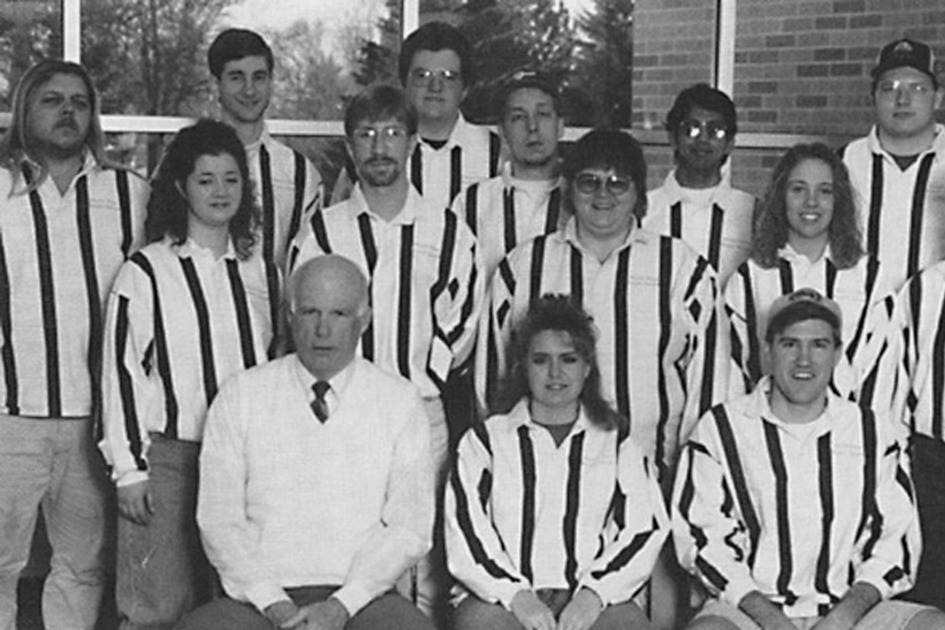 The Student Voice
The first Student Senate was organized in 1924-25, to offer a student voice in matters pertaining to student problems confronting the administration of the school.
---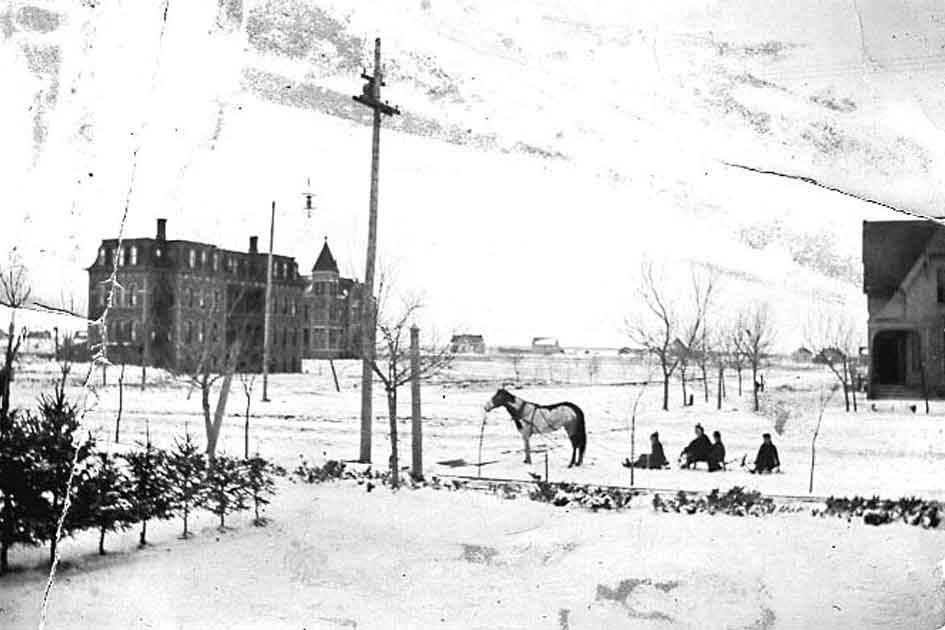 And So it Began
On March 5, 1881, the Territorial Legislature passed the Normal Bill, establishing Madison State Normal School. Students had to be at least 16 years old.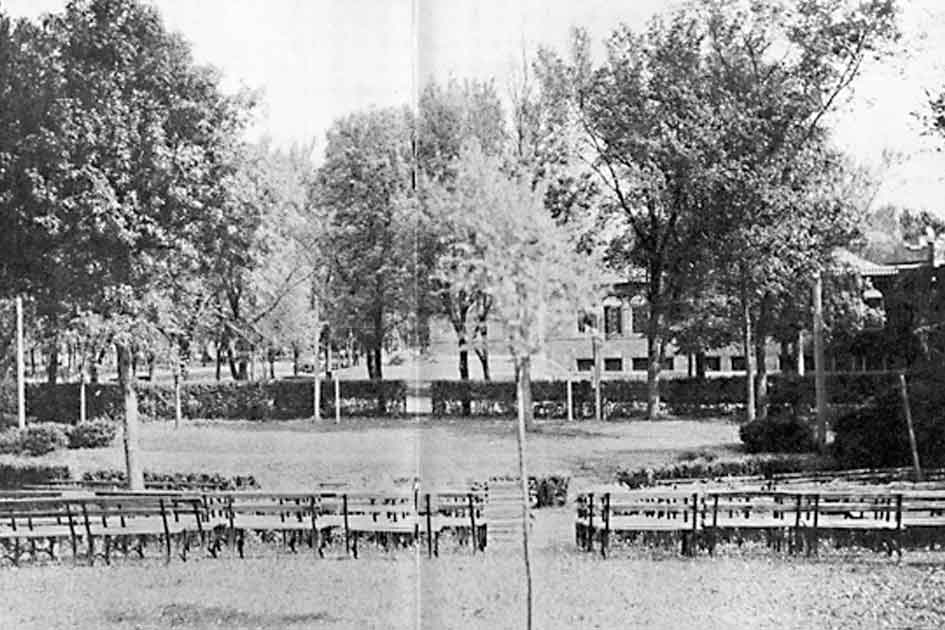 Garden Party
In 1923, the Garden Theater was built on the west side of campus. It could hold 2,000 people for graduations and other events, weather pending.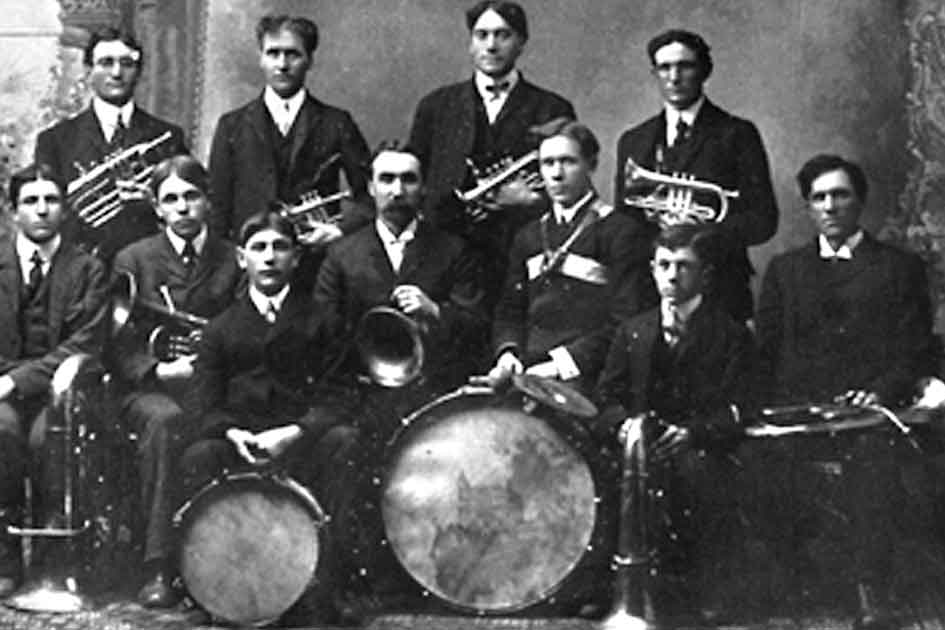 Music in the Air
In 1954, George Smith donated the Deagan Celesa Chimes. They were replaced in 1983 by Schulmerich Quadrabell Chimes, donated by Della Cassutt and Ed Marquart.
---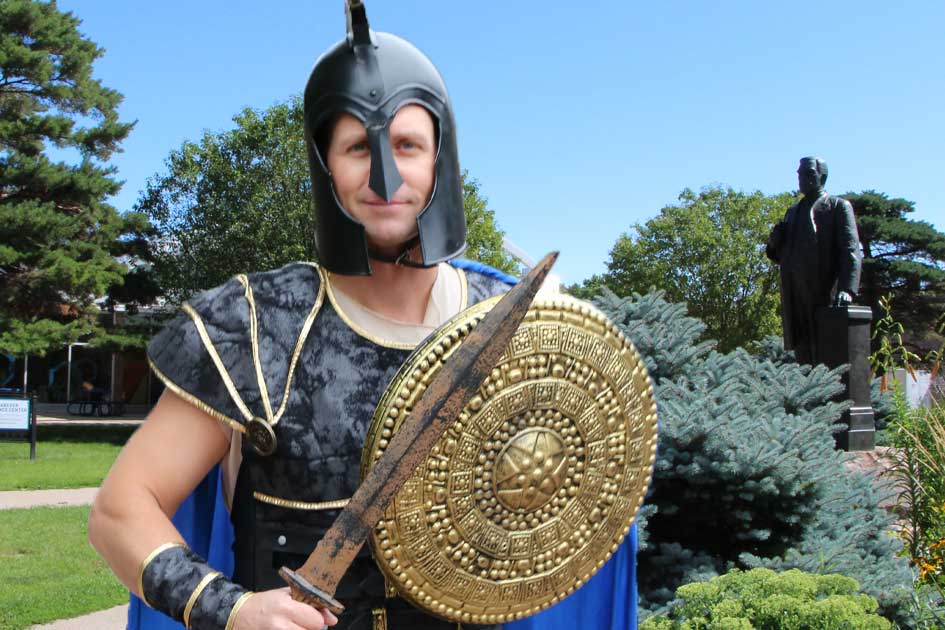 Dakota State Mascots
In 1922, the athletic teams were called "Warriors," or Teachers. The name "Trojans" came from a 1928 contest, won by Ray Kellogg '31.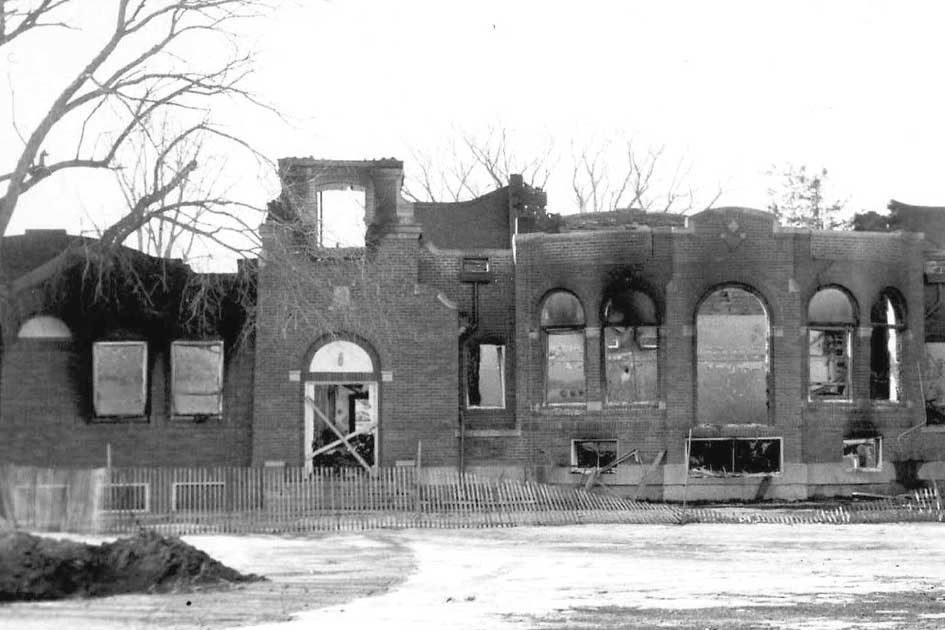 Campus School Burns
On January 19, 1963, the campus school was destroyed by fire. Built in 1917, it had been used as a teacher-in-training laboratory facility.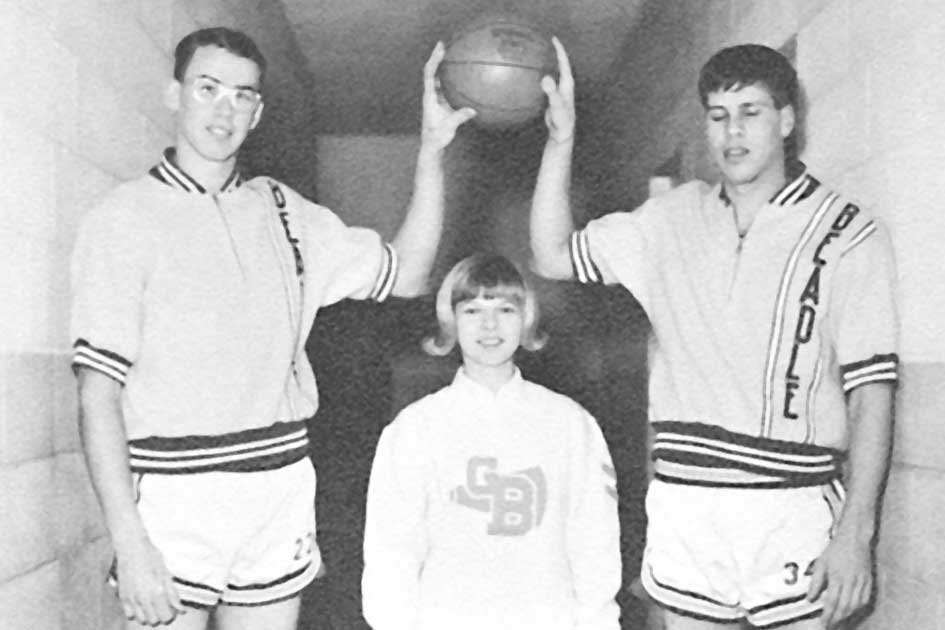 Winning Team
In 1966-1967, the Trojan basketball team compiled the best record in school history, with 20 wins and 6 losses in the season.
---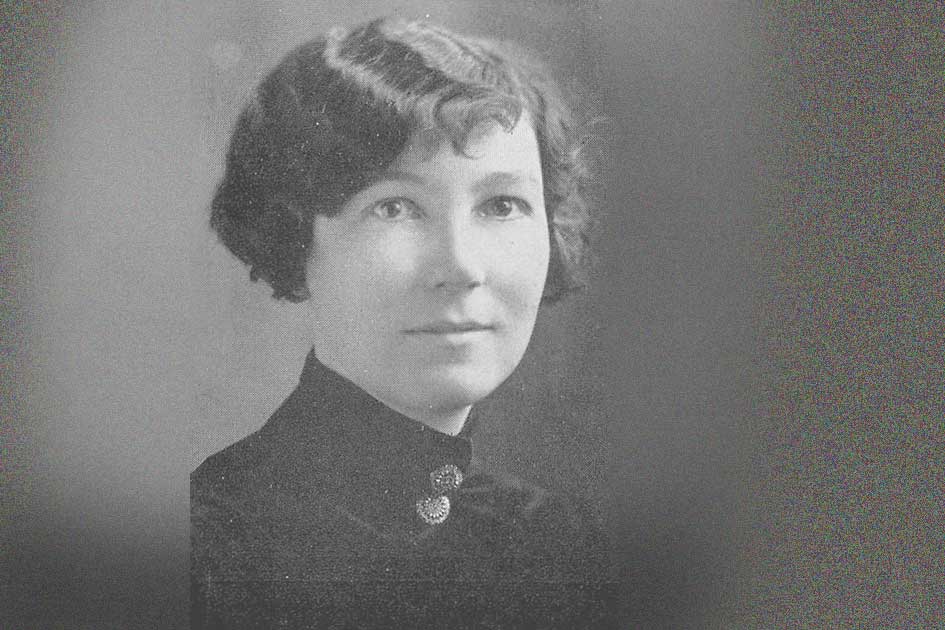 Knowledgeable Faculty
In 1936, faculty member Gertrude Gill wrote a curriculum book titled "How to Teach Poetry." The Karl Mundt Library has several copies, some available for checkout.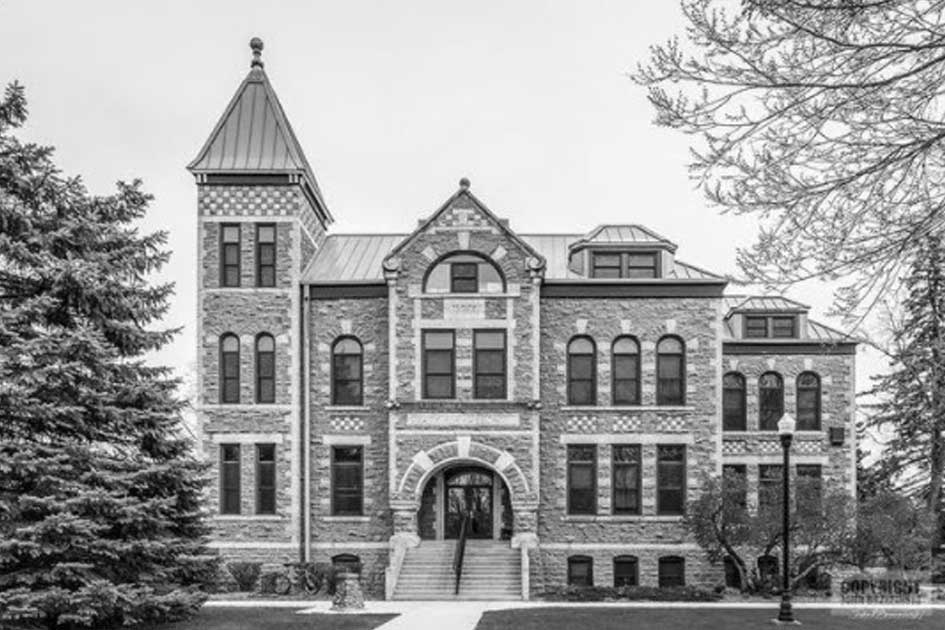 It's Our Business
In 1888, the Commercial Department (business training) was introduced. It was housed on third floor of Beadle Hall, with a skylight for good lighting.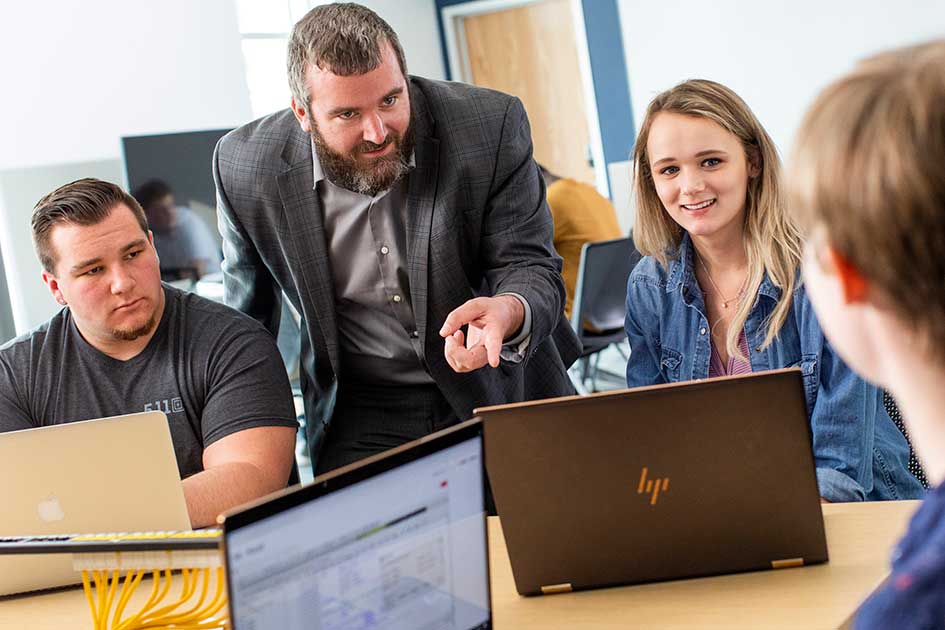 Transformative Mission Change
On February 29, 1984, the state legislature passed a bill changing DSU's mission to include instruction of computer-related technology in all majors.
---