History
The story of DSU
Dakota State University was founded in 1881 as a school for teacher education in the Dakota Territory. Our strong programs, Trojan pride, and innovative ways have allowed us to become one of the most technologically advanced campuses in the Midwest. From the very first graduating class to the latest, our Trojans graduate knowing their degree comes from a university with a rich past and promising future.
1880's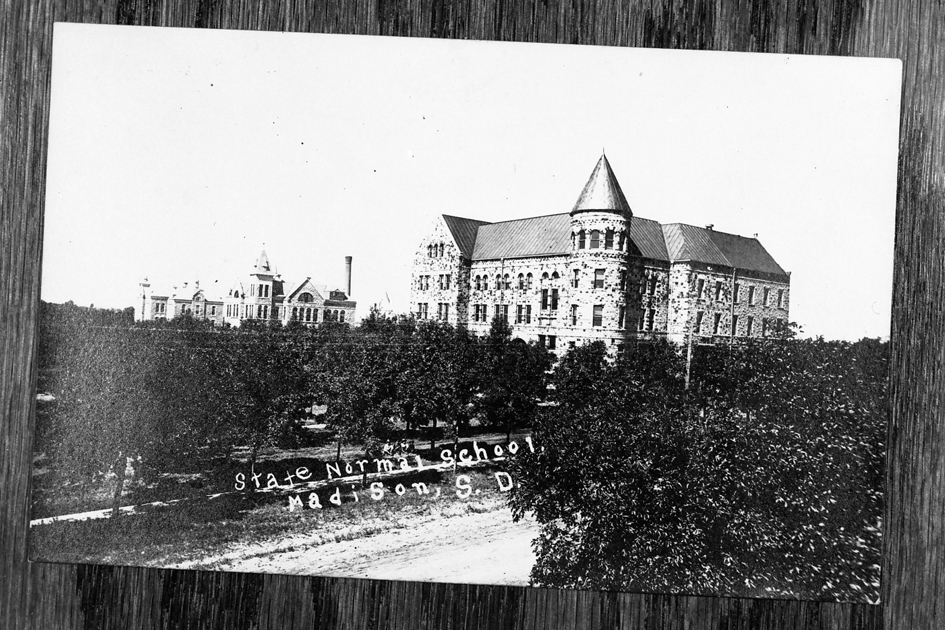 1881 – Dakota State University is located in the ancestral territory of the Oceti Sakowin, an alliance made up of the Isanti, Ihanktunwan, and Titunwan. Today, these peoples are represented by the nine federally recognized tribes of South Dakota: The Cheyenne River Sioux Tribe, Crow Creek Sioux Tribe, Flandreau Santee Sioux Tribe, Lower Brule Sioux Tribe, Oglala Sioux Tribe, Rosebud Sioux Tribe, Sisseton-Wahpeton Oyate, Standing Rock Sioux Tribe, and the Yankton Sioux Tribe. Dakota State Normal School (Madison State Normal) at Madison, Dakota Territory, was authorized by Territorial Legislature on March 5. Known officially as Madison State Normal School, it utilized 20 acres of land donated by Mr. C.B. Kennedy. The deed stipulated if the land were ever used for anything but its original intent (a teacher's preparation institution) or discontinued, the site would be returned to the Kennedy estate.

1883 – started with 11 enrolled on December 5, with Professor Charles S. Richardson, first President (1883-1887). Classes were held in local buildings
1884 – Appropriations secured, and construction begins on first college building – 50 x 70 feet, three stories, wood frame structure. Enrollment was up to 70
1885 – School moved into new wooden building with 107 students. The Normal School's first graduating class had 2 students. Model School was established for teacher's education one of the first laboratory schools in the nation. West Hall Dormitory was built, it was 36 x 86 feet and housed 70 students
1887 – William F. Gorrie, President (1887-1889), second President
1889 – South Dakota gained statehood in February. All state institutions are placed under the Board of Regents (BOR). General William Henry Harrison Beadle became the third President (1889-1905). 191 Student enrollment in Normal Dept
1890's
1892 – "The Oyaka" was the first college paper (September 1892). The name was derived from the Dakota Indians, meaning, "messenger of herald"
1895 – Three-year elementary course was extended to four years and the first-year elementary courses were extended to one and a half years of attendance
1900's
1901 – President Beadle went on year's sick leave to regain his health. Professor William W. Girton selected as Acting President (1901-1902)
1902 – President Beadle returns as President. First graduating class to wear cap and gowns. Name changes to Madison State Normal School
1905 – The first year the "Anemone" (college yearbook) was published. President Beadle retires as president, but stays on as a professor of history, until 1912 when he retired. John W. Heston, President (1905-1920)
1910's
1910 – Erection of Science Hall (gymnasium, later called Women's Gym and Performing Art Center), now called Performing Arts Center
1912 – First year of inter-collegiate athletic competition
1917 – Campus Laboratory School built. It was a one-story brick building with a basement. It was an excellent teacher-in-training laboratory facility
1920's
1920 – Bela M. Lawrence was appointed as Acting President (February to July 1921). Edgar C. Higbee (1920-1931) was selected as President in 1920 but didn't take office until the fall of 1921. Madison Community Hospital (Heston Hall) was opened to the public on August 1, 1920
1921 - Edgar C. Higbee (1920-1931) took office in fall of 1921. Name of Eastern State Normal School officially adopted. State of South Dakota acquires house and lot to be used for dormitory purposes (overflow from East Hall). It was named "Girton House" after W.W. Girton, whom began his work here in 1896 as a secretary and instructor, and later as Professor William W. Girton, was selected as Acting President (1901-1902)
1922 – Pioneer Day inaugurated (homecoming day). Kappa Sigma Iota was organized. A student health service was organized with R.S. Westaby as first school doctor. He was also one of the hospital administrators
1923 – Pioneer Day changed to Eastern Frontier Day
1925 – Eastern Frontier Day changed to Eastern Day
1927 – Name changed to Eastern State Teacher's College. The first football game was played on the campus athletic field
1930's
1931 – E.A. Bixler, Acting President (1931-1933). Eastern State Normal School dropped back to two-year college
1933 – V.A. Lowry, President (1933-1962)
1937 – Statue of General W.H.H. Beadle erected on Campus – contribution from alumni, faculty, and friends
1937 & 1938 – Beadle Centennial Celebration, sponsored by the South Dakota Education Association
1940's
1946 – Eastern State Normal School returned to a four-year degree program
1947 – Name changed to General Beadle State Teachers College
1950's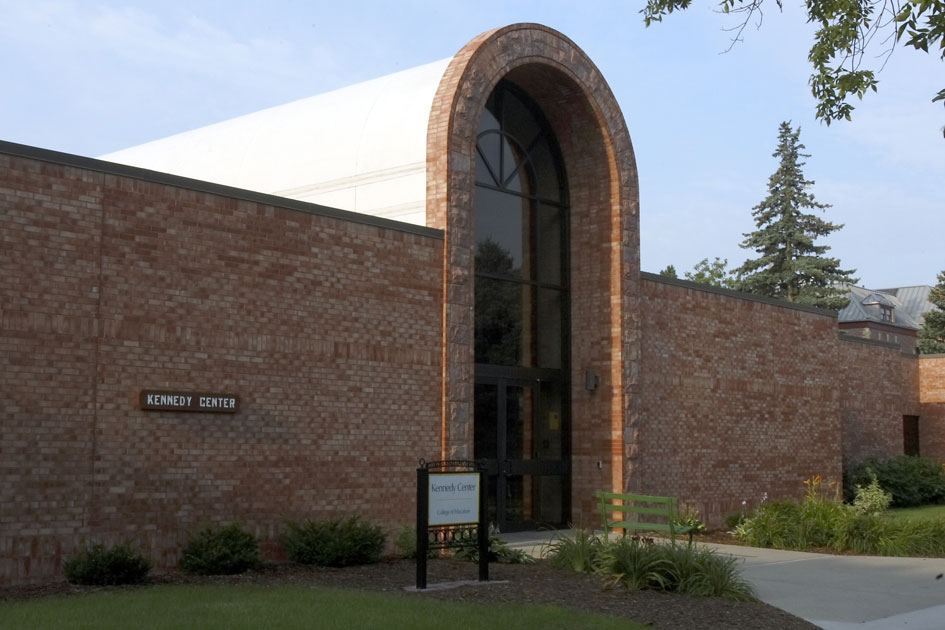 1955 – East Wing renamed Kennedy Hall in honor of C.B. Kennedy, the donor of the original 20-acre college site. "Kennedy Hall" sign donated as a memorial to Mr. Ernie MacDonald, who served as East Hall steward for many years. Eastern Day was renamed Tutor Day
1957 – 24.81 acres of additional land was purchased for expansion of the college, three blocks north of present campus
1960's
1961 – Lake County Historical Museum built on campus and donated to the State of SD by George G. Smith and Lillian Zimmerman - $75,000 initial donation; $16,000 additional
1962 – Dr. Laurence Samuel Flaum, President (1962-1967)
1963 – Campus School (Beadle High School) destroyed by fire in January, leaving 350 students without a school
1964 – Name of College changed to General Beadle State College. Zimmerman Hall built
1965 – Trojan Center and Higbee Hall were built
1967 – Dr. Harry Pitkin Bowes, President (1967-1971)
1969 – Name changed to Dakota State College. Karl E. Mundt Library dedicated in June, with President Richard Nixon here for dedication.
1970's
1970 – Richardson Hall built
1971 & 1972 – Dr. Allen R. Miller, Interim President
1972 – Ruth C. Habeger Science Center built
1972 to 1974 – Dr. Francis Gordon, Foster President (1972-1974)
Dr. Richard Bowen, President (1974-1978)
Dr. Carrol Krause, Provost
1977 – Dr. Charles Lein, President
1978 to 1983 – Dr. Carleton M. Opgaard, President
1980's
1984 – Dr. Richard J. Gowen, President (1984-1987)
1987 – Dr. Jerald A. Tunheim, President (1987-2004)
1989 – Name changed to Dakota State University
1990's
1998 – Dr. David Cook resigned as Academic Vice President. Cynthia Wittmeyer took on duties as interim Academic Vice President. YAHOO magazine recognized DSU as 12th in the nation for being wired
1998 – Dr. G. Donald Montgomery donated money to DSU to construct a parking lot between Heston Hall and the President's home named, "The Marian James Montgomery Memorial Plaza," "The Donald James Montgomery Memorial," and "The Montgomery Lounge"
2000's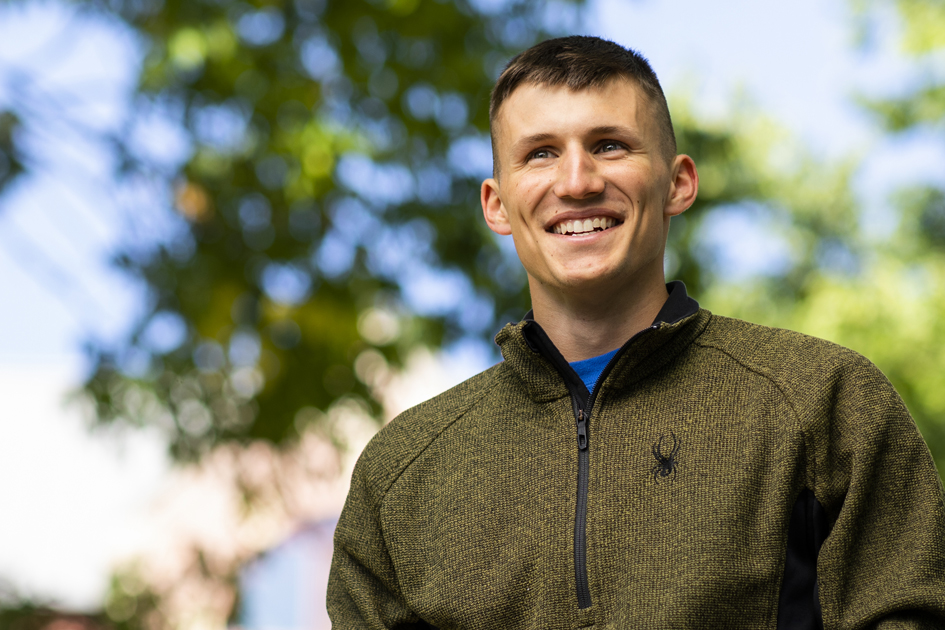 2000 – YAHOO magazine recognized DSU as 9th in the nation for being wired
2001 – Eight-Plex housing built north of campus
2003 – DSU Champion Scholarships are started. The original idea was a $1,000 scholarship, awarded based on an incoming freshman's ACT and high school GPA and renewable for four years if he/she maintained a certain GPA in college
2004 – Dr. Jerald Tunheim retires after 17 years as President and is succeeded by Dr. Doug Knowlton
2004 – DSU goes completely wireless across campus. Incoming freshman and full-time sophomore students receive Gateway M275 tablet PC computers
2005 – DSU installs the Walk of Honor on the west edge of campus to honor donors
2005 – Doctors of Science degree in information systems approved by Board of Regents (BOR)
2006 – DSU celebrates its 125th year with a series of celebrations throughout the year that bring alumni back to campus. The university also published a commemorative book
2006 – DSU ranked #1 public baccalaureate college in the Midwest in the annual US News & World Report survey
2009 – The Tunheim Classroom Building is dedicated in September. Named for Jerald Tunehim, DSU's 20th president who served from 1987-2004
2009 – DSU established the Center for the Advancement of Health Information Technology (CAHIT)
2010's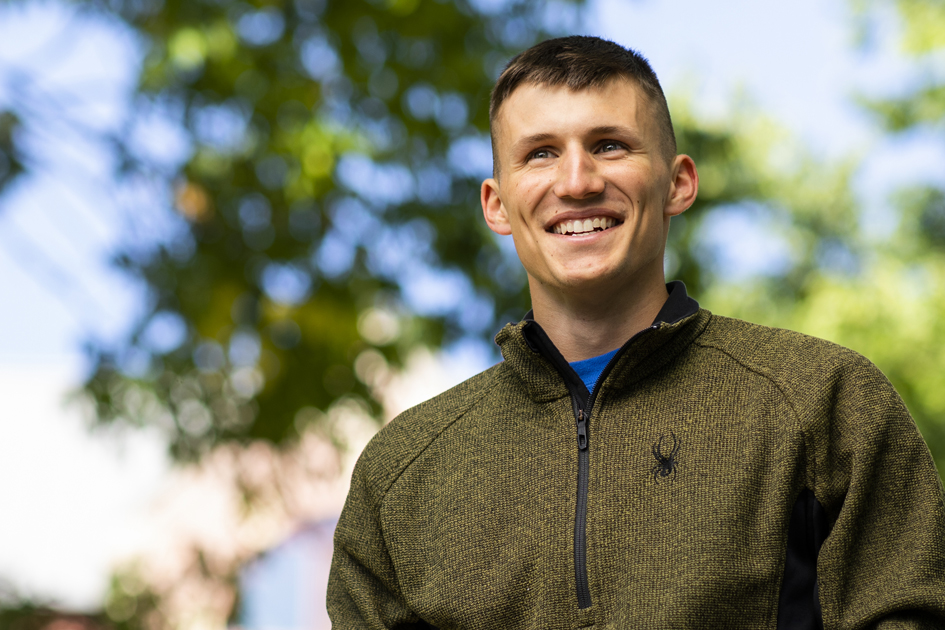 2010 – DSU's Doug Knowlton becomes the first president of a public university in South Dakota to have an active Twitter account
2012 – Dr. Knowlton leaves and is replaced by Dr. David Borofsky (2012-2014)
2013 – DSU receives a $5 million gift from Miles Beacom and T. Denny Sanford. At the time, the gift was intended to help renovate the current Madison Community Hospital into what was going to be the Beacom Institute of Technology building. It was the largest private gift in the school's history
2014 – Dr. Maryz Rames becomes interim president (2014-2015)
2014 – DSU receives a $5 million gift from Miles Beacom and T. Denny Sanford. The money was used to establish the Beacom Institute of Technology. This was the largest private gift in the school's history
2015 – Dr. José-Marie Griffiths becomes the 23rd DSU President
2017 – Trojan Center, LEC remodel; Beacom Institute of Technology building opens
2017 – DSU hosts a celebration to mark the opening of the Beacom Institute of Technology, featuring country music star Jake Owen
2017 – Miles and Lisa Beacom and T. Denny Sanford announce a $30 million gift to Dakota State that will be used to construct MadLabs, provide for scholarships, develop programs and for faculty and staff development
2018 – Lowry Hall is demolished to make room for the new Madison Cyber Labs construction
2018 – The statue of General Beadle is moved from its location near Lowry hall, where it has been since 1933. The move is in preparation for the demolition of Lowry Hall. The statue was temporarily placed in storage, along with the WWII memorial. Both will be relocated
2019 – Campus Watch was created to increase a campus security presence during the evening hours and provide safety chaperons to students, staff, and faculty members. Each shift includes two employees who carry a cellphone and flashlight and also wear identifiable shirts and coats
2019 – Dakota State joins the collegiate world of Esports. Esports is a non-seasonal sport in which video games are played. There is a junior varsity and varsity team. Tryouts are required and scholarships are available
2019 – March 22, 2019 – DSU carries out their first "DSU Giving Day." This day was a 24-hour giving campaign that inspires alumni, students, friends, faculty and staff, and supporters to Rise UP together, show pride in their alma mater, and provide essential funding to support current and future students
2019 – Dr. Clyde Brashier becomes the first inductee into the DSU Academic Hall of Fame
2019 – The South Dakota Advantage is a tuition program that state public universities offer new freshman and new transfer students from Wyoming, Montana, North Dakota, Nebraska, Iowa, and Colorado. They can now get a tuition rate equivalent to the resident undergraduate rate
2019 – Dakota State introduces two new telepresence robots, Dewey and Cosmo. These robots allow students, faculty, or staff to remotely attend meetings or classes
2019 – First PREMIER Bank/PREMIER Bankcard, along with Miles and Lisa Beacom, made a lead gift of $10 million towards the Trojans Unite capital campaign. This gift launched the $42 million Phase I portion of the campaign, which will feature a new two-story concourse and outdoor facilities
2019 – The Karl Mundt Library celebrates the 50th anniversary of its dedication
2019 – The General Beadle statue is placed in its permanent home near the Tunheim Classroom building and the WWII Memorial is placed just south of the campus rose garden
2019 – The Madison Cyber Labs (MadLabs) is formally dedicated on October 2, 2019. MadLabs will provide faculty, students, and researchers with the space, technology, and infrastructure to support exploration in cyber-related areas