December 19, 2019
"DSU is a hidden gem," said Andrew Kramer. "I never would have expected that in South Dakota, in the middle of corn fields, you could find this incredible school and programs."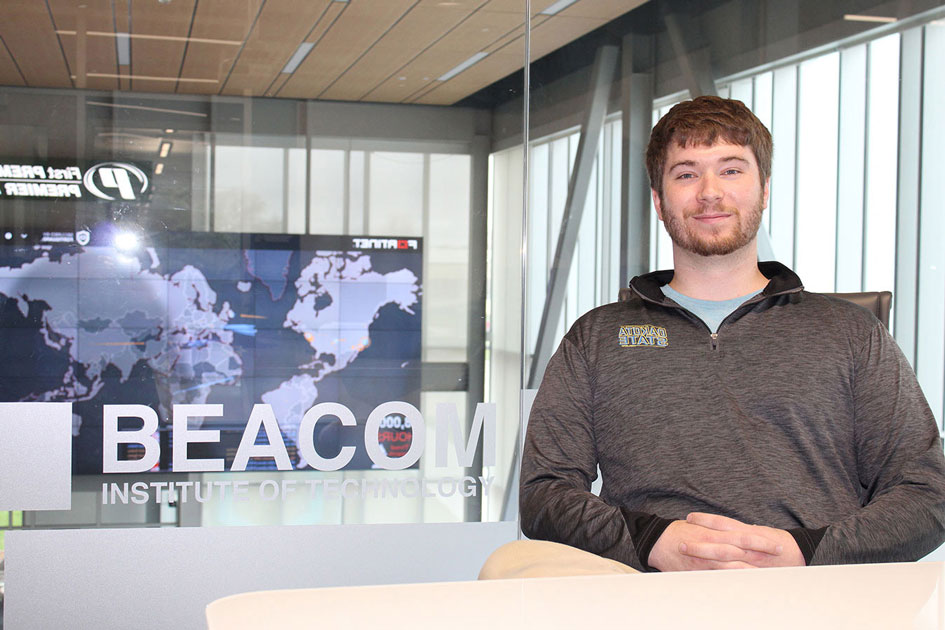 Andrew said he was lucky to find it at right time in his life. A native of Etna, Calif. -- "Big Foot Country," as it is known -- he graduated from high school and then took general education courses at the two-year school, the College of the Redwoods in Eureka, Calif.
"I was really interested in computer security, but didn't know anything about it." He started looking online for a four-year school, in a certain price range.
"DSU was at the top of that list," Andrew said, because of a combination of factors, its reputation with the National Security Agency and its several designations as national Centers of Academic Excellence. Another factor was the low cost of both tuition and cost of living, plus he liked the small-town atmosphere.
Andrew has now received both his bachelor's and master's degrees and is an instructor of computer science. With his first-hand knowledge of the programs from the student perspective, he can finetune what he covers in his classes and bridge any curriculum gaps to be more effective.
Andrew really enjoys this work. "It provides me with all the career opportunities and I can live where want. That's a very rare combination. I have every intention of staying here a while."
He advises other transfer students to "use your time wisely. If you are a transfer student, you will not be here as long as traditional student, so your time to make connections is less. Be active and make new friends."
He said it's also important to participate outside of class. "The knowledge from classes is good, but you also need connections, through cyber competitions, evening activities, anything, even just to socialize."
"It's amazing how this can come back to help later on," Andrew said, "at least, it's been true in my experience."