Computer Science Master of Science (MSCS)
Profoundly practical, fundamentally different
DSU's MS in Computer Science is worlds away from traditional computer science programs. And not just because we have the International Space Station (ISS) on speed dial.
Other programs emphasize theoretical aspects of computer systems and computability. Our program builds upon these foundations with a focus on career outcomes: pragmatic, market-based applications of computer science, like cyber security.
Curriculum and experience highlights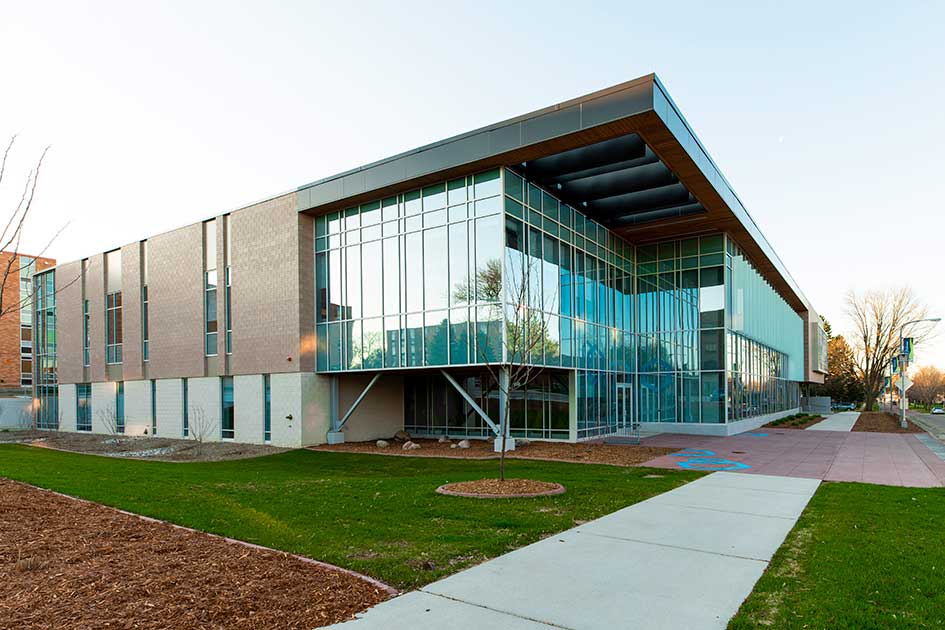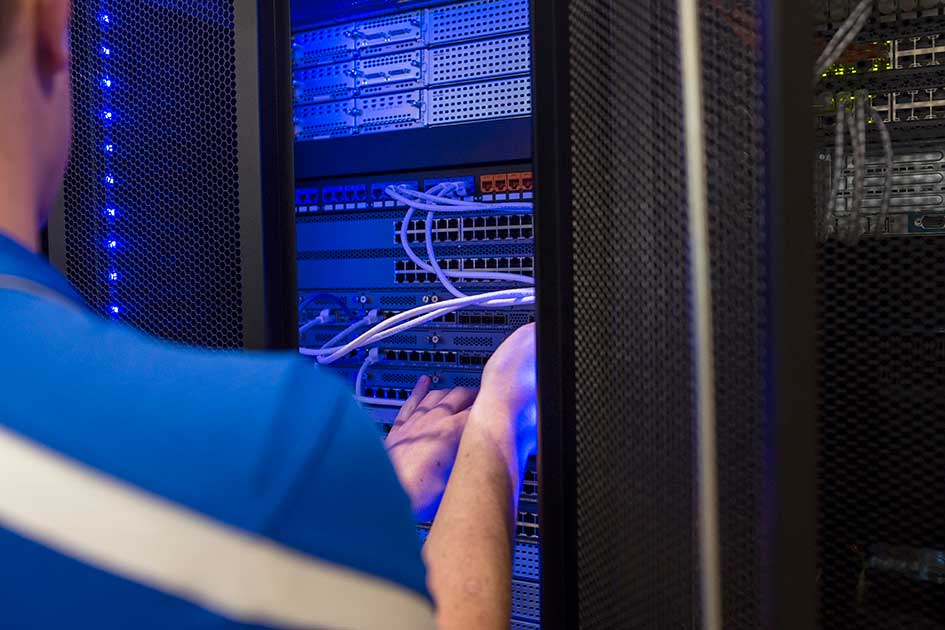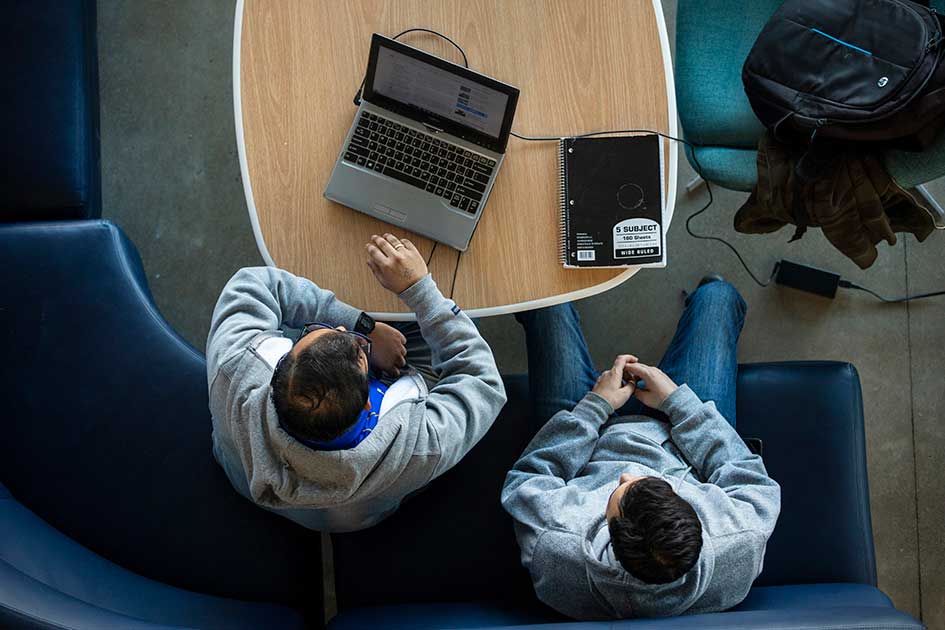 Specializations
First, you'll take the five required courses in the MSCS Core. Then, choose the five additional courses that interest you most. Elect to complete the Cyber Operations specialization or choose approved electives that complement your background or career goals.
Artificial Intelligence
With an artificial intelligence specialization, in the MS Computer Science field, students will have the opportunity to study several different fields that support modern artificial intelligence. These include computer science, mathematics, statistics, and logical thinking. Through these supporting areas of knowledge, students will build a foundation allowing them to apply what they've learned to fields that interest them through a minor degree of their choice.
Cyber Operations
Build on your computer science foundation with a focus on this challenging, in-demand skill set. You'll be learning from the best minds in the business — even the NSA agrees, recognizing DSU as a national leader in cyber security.
This specialization is also a preparatory route to the Doctorate of Philosophy in Cyber Operations. 
Approved electives
Work with your advisor to choose a set of electives that complement your goals and expand your skills. Take traditional computer science electives or dive into courses offered in related master's programs like Cyber Defense (MSCD) or Analytics (MSA).
You might choose classes that complement your current professional role. For example, if you've recently been promoted to manager, an Information Systems (MSIS) graduate course is a great choice.
---
Outcomes
The possibilities for a computer scientist today are virtually limitless. As the demand for new and improved technology grows, so does the demand for computer science grads. Launch a career in cyber ops, software development or information research – or innovate a whole new field.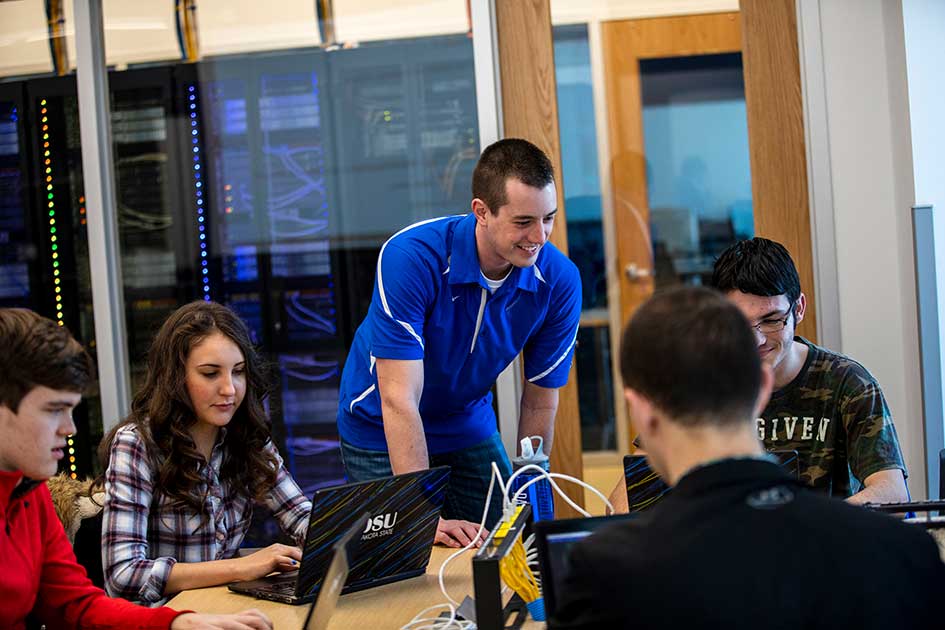 What sets DSU apart?
As you might have noticed, technology is our thing.
As an MSCS student, you'll work closely with exceptional faculty members, who are prolific thinkers and speakers, as well as gifted educators. As you assist them in research and plot your own path, they'll become valuable mentors.
In our program, you'll refine your development skills, like coding and troubleshooting, to an elite level. Solve problems with computational analogues and design algorithms. Learn to adapt to real-world challenges raised by new and emerging technologies.
Our small class sizes offer an individualized approach—all at an affordable cost. DSU is ranked as one of the most affordable online colleges for a Master's in Computer Science by Education Reference Desk (EDURef.net).
Online, on your time
Level up your knowledge without putting your career on hold. The MSCS degree is offered completely online, year-round — no waiting necessary.
Learning Outcomes
Upon completion of the Master of Science degree in Computer Science, students will be able to:
Implement computer science solutions across a broad spectrum of computer application areas.

Analyze complex computer science problems that contribute to problem clarity and/or the proposala of new solutions.

Undertake advanced challenges in cyber operations to meet the critical demand for expert knowledge in support of federal, state and private actors. (with Cyber Operations Specialization)
Faculty
Related Programs