April 15, 2020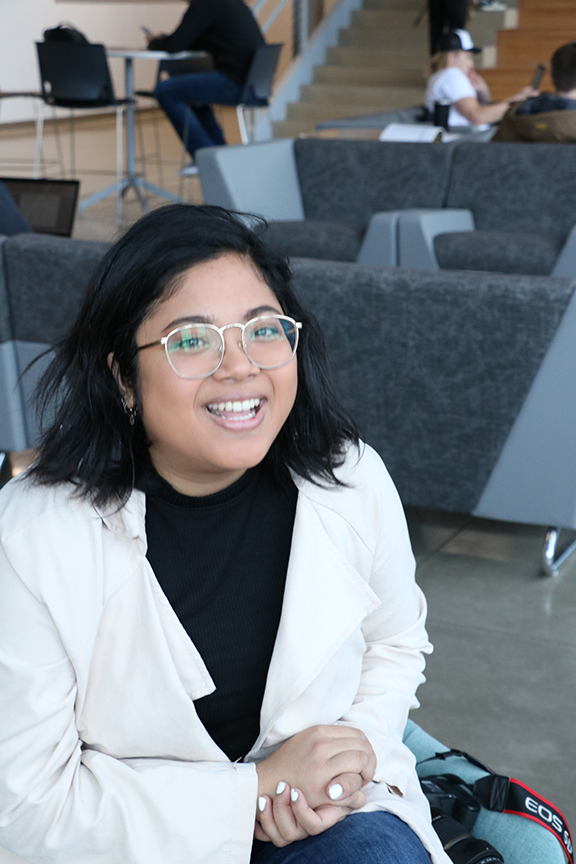 Phusuda Sheehan, a digital arts and design major from Watertown, S.D., was named South Dakota student Employee of the Year through the Midwest Association of Student Employment Administrators (MASEA). Prior to this she was selected as the Dakota State on-campus student Employee of the Year.
Pam Lewis, senior secretary of the
College of Arts & Sciences
, nominated Sheehan for her excellent communication skills, experience with digital technology, ability to problem solve, leadership, teamwork, and more.
Sheehan is a work study student with the College of Arts & Sciences, a Resident Assistant (RA), runs her own photography business PB photography, maintains a GPA of 3.444, and is on track to graduate in two and a half years in December 2020.
"Working, being a student, and living on campus is a very tricky balance," Sheehan said.
She had to learn how to manage her time, find time to work, study, and still live life in her free time – something that could be hard when it "all happens in the same four-block radius," she explained.
"I had to recognize that I was a human first, a student second, and an employee third," Sheehan said. "Dakota State University's supervisors are very much aware of that order and have supported me to take time off, have given me extensions, and have awarded my achievements."
"Phusuda is here to learn, and grasps any additional learning opportunity she can find," Lewis said. "As busy as she is, she will still sign up to go visit an advertising firm in another city because she knows that she will acquire additional insight into how various organizations operate to help her reach her future aspirations."
Sheehan is extremely involved at DSU through school, clubs, and other activities. She participates in the
General Beadle Honors Program
, and the DSU Photography Club, while paying for 100% of her college and living expenses, Lewis shared.
"Phusuda is well liked by her classmates, and she is known to assist any student who is needing help succeeding in their studies," Lewis said.
While Sheehan appreciates the recognition, she wants all student employees to get recognition. "I want to point out that I am just one of the many hard-working and driven student employees on campus and so many other students deserve this award as well," she said.