August 4, 2020
Cyber defense is giving Arica Kulm a career, not just a job.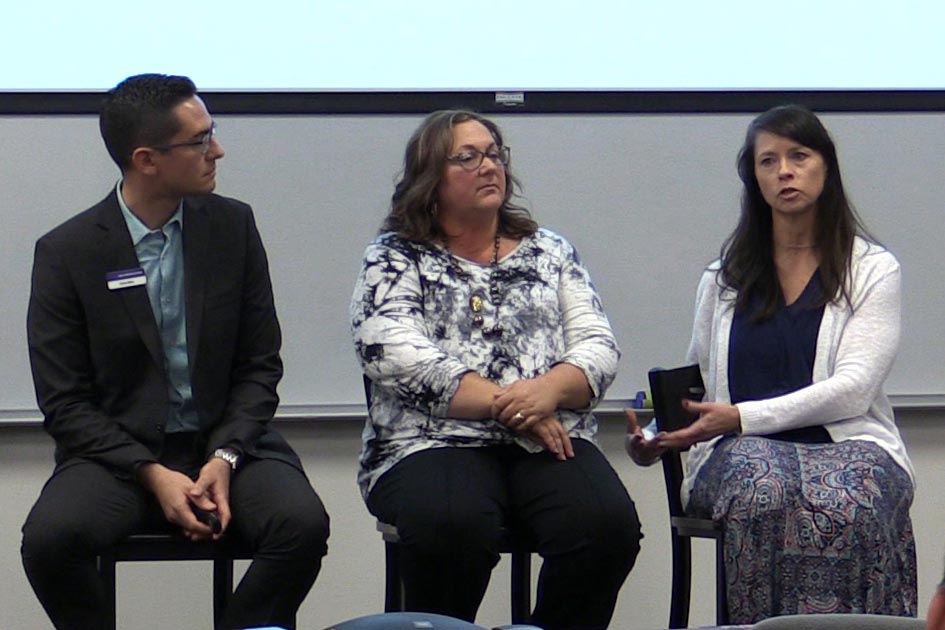 Kulm had been employed in the technology field, working with a small company that provided services for healthcare providers. "I was the tech person, doing installation, training, and support," she said. "I loved it." When her four children (quadruplets) were teenagers, she was ready professionally to make a change. She wanted something that was impactful, that would make a difference.
"I hate being bored," Kulm said. Luckily, that doesn't happen in cyber. "Things change so much, especially in this field."
When one of her daughters attended a DSU GenCyber camp, she brought home some information on cyber fields. "Forensics caught my eye," she said.
Her interest piqued, Kulm started the Master of Science in Cyber Defense program in January 2018. She finished it in one year on an intense fast track, saying "the instructors and DSU itself could not be more supportive. Everybody is very approachable and helpful."
She decided to continue with the new  PhD program in Cyber Defense, the only program of its kind in South Dakota. It was a simple decision for Kulm. "I really enjoy the learning process, and expanding my knowledge base will open doors for me, even if I stay in the same position I have now."
That position is as a cyber intelligence analyst with the DSU Research and Economic Development Department, working with law enforcement to stop cyber criminals.
"I like forensics, and working with the law enforcement community is something I really enjoy. They are good people, smart people."
There is an advantageous relationship between law enforcement and research, Kulm said. "To bring those two together seems like a big win for everybody. Law enforcement has seen cybercrime, but they don't have the time to determine what to do about it. Through research, we can find the solution."
There is a critical need for cyber defense professionals to find solutions in industry, government, the military, and academia. Some estimates predict a shortage of 1.8 million professionals by 2022. Dakota State's program (completely online) accepted 25 students this year, creating leaders with the technical, managerial, and leadership skills to fill these roles.
MASTER OF SCIENCE IN CYBER DEFENSE (MSCD)
DOCTOR OF PHILOSOPHY IN CYBER DEFENSE (PhDCD)