August 7, 2020
Dakota State's Master of Science in Educational Technology (MSET) has helped prepare teachers to be adaptable with technology in or outside of schools. This became a very beneficial skill when the COVID-19 pandemic began earlier this year.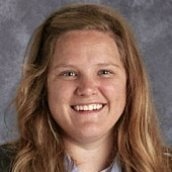 A few graduates of the program have shared how MSET helped them transition their classrooms online this spring and other ways the program still impacts them today. 
Tina Belden, a high school computer science and career and technical education courses teacher and technology coordinator at Estelline High School, graduated from the MSET program in 2015. 
As Belden's school transitioned to online learning, she was reminded of a required course in the MSET program called Intro to Distance Education, which explores how distance education can be very useful, but can also fail very easily. 
"Throughout this difficult time, I was constantly reminded of some of the concepts from this course," Belden said.
"I would say one big concept of distance learning is giving students video lectures to enhance lessons, even after having a virtual meeting. By giving students the recorded lessons, students have the opportunity to replay, pause, and jump to concepts that were not understood during the lecture." 
MSET also helped Belden remain flexible to a changing situation, while using a variety of technology such as Zoom, Edpuzzle, Nearpod, and Flipgrid. 
Kayla Hinsch, a 2019 MSET graduate, is currently teaching sixth, seventh, and eighth grade computer at Patrick Henry Middle School in the Sioux Falls School District. Hinsch found that remote learning during the pandemic showed how integrating technology into the classroom is important. 
"The world is becoming ever more dependent on technology and students need to know how to use a wide array of technology tools effectively," she said.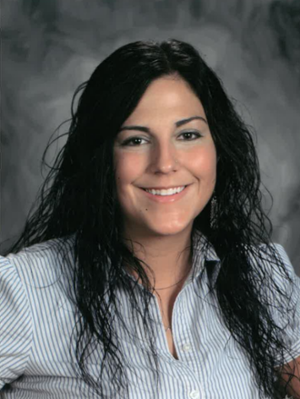 Hinsch noticed during remote learning that some students struggled with skills she thought they would have picked up throughout their classes, such as attaching a file or moving a file.,  "This is why we need to give students more opportunities to practice utilizing technology in the classroom." 
As her school district transitioned to online learning, Hinsch and her fellow educators encountered an obstacle because sign language interpreters were not with their hearing-impaired students. 
"I created videos and step-by-step instructions on how to upload a video to YouTube, along with how to add subtitles on YouTube," Hinsch said. "I shared this with the teachers who had a hearing-impaired student and also to a sign language interpreter so she could share with others who needed it." 
Hinsch shared that the greatest part of the MSET program is that it really prepares educators to teach online through the focus of theory and pedagogy. 
"Having a variety of professors throughout the MSET program allowed me to experience different online learning settings as a student," she said. "I was able to experience firsthand what aspects of online learning I liked, and then incorporate those aspects I liked into my own online learning classroom."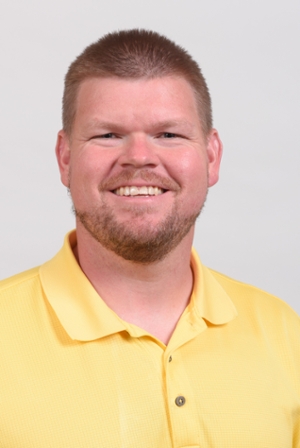 Scott Headrick, a 2009 graduate of MSET and current K-12 technology integrationist in the Dell Rapids School District, helped fellow staff members utilize a wide range of technology as they worked with students who had moved online. 
"Without technology, we would have had no connection with our students during the pandemic," Headrick said. "Our teachers were able to use video conference tools to visit with students, which helped continue connections from our in-person learning prior to the pandemic." 
While technology is and will continue to be important in the classroom, Headrick found one of the most important lessons he learned through the program was the emphasis placed on building relationships. This proved true with his job at Dell Rapids. 
"I have learned that building relationships with students and staff has made me more effective in my current position as a technology integrationist," he said.
The relationships he formed with the MSET faculty continue to be beneficial, enabling Headrick to ask advice. "I know I could reach out to them and expect a quick response."