Educational Technology Master of Science (MSET)
Integrate technology into your classroom
Technology is at the forefront of our lives and our classrooms. With a master's degree in educational technology from DSU, you can become an expert in integrating technology into learning environments and a leader in providing a vision for utilizing technology in your school or organization.
Because of the rapid pace in which technology is changing, we continuously work to ensure our course offerings help you learn the latest and greatest technology tools and pedagogical approaches.
You will become proficient in a variety of software, hardware, and programming languages, and you will enhance your instructional skills within a technology-rich learning environment. Both will benefit your learners and put you in a position to be a leader in education.
Our MSET degree is unique because it is flexible and affordable. Take advantage of reduced tuition opportunities as a teacher in South Dakota. Totally offered online, this program can be done around your busy schedule.
Integrate technology into your classroom
What's happening?
We like to keep you posted. Check out @DakotaStateMSET and @DSUTeach on Twitter to view the latest MSET and College of Education pictures, videos, and activities throughout the year. If you're interested in joining our program, send us a message.
MSET teacher certification
An MSET degree from DSU can help you earn more money, move into leadership roles in education, and expand opportunities to work in education, outside of the classroom. You don't need a teacher certification or an undergraduate degree in education to enter our MSET program.
However, if this is the case, please be aware that the MSET does not lead to teacher certification in South Dakota, in educational technology, unless you hold (or are eligible for) a basic elementary, secondary, or K-12 teaching certification.
Furthermore, MSET grads may be eligible for DSU recommendation for certification or endorsement in states outside of South Dakota. Because teaching certification and licensure requirements vary from state to state, please know that we cannot guarantee certification in a particular state.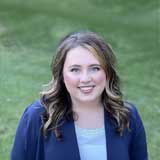 "My hope is to be able to incorporate technology into my classroom to not only engage students but also empower them."

Jessica Dawson, BSE '18, MSET '21
Faculty