August 17, 2020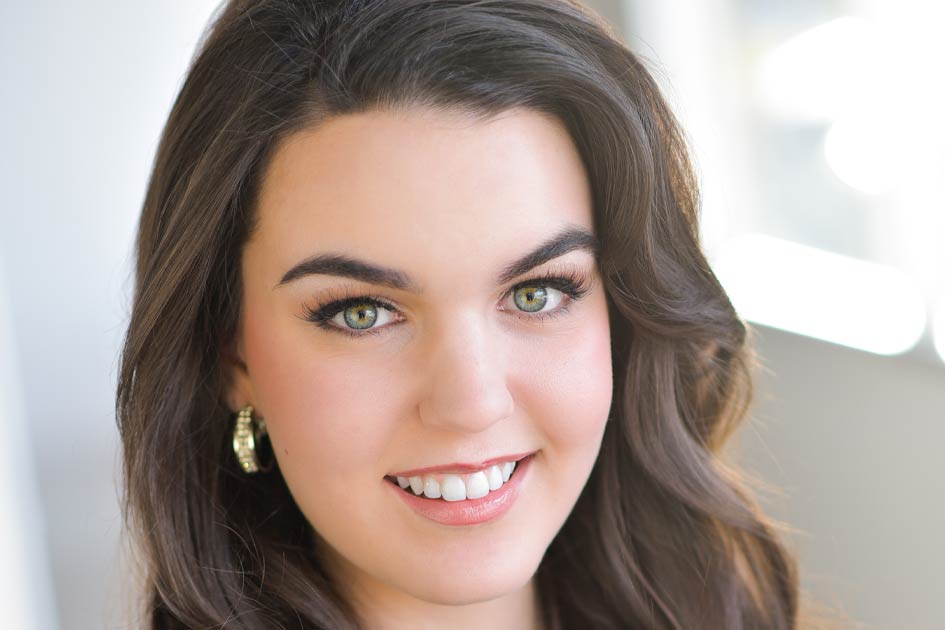 "Sara Stehlik, CSO, has a nice ring to it, doesn't it?" said Sara Stehlik, a network and security administration major at Dakota State.
The senior from Columbia, Ill. could certainly be on the path for a c-suite position in technology with the help of two scholarships from Scholarships for Women Studying Information Security (SWSIS). SWSIS is a partnership of Applied Computer Security Associates (ACSA) and Computing Research Association -Widening Participation (CRA-WP).
Stehlik is one of 13 young women from across the country chosen for the SWSIS scholarship, designed to assist women at the formative stages of their careers in information security. Other recipients are from Pennsylvania State, USC, Cornell, UC-Berkeley.
Stehlik believes several things helped her earn this scholarship.
"Since high school, I've really tried to propel myself within the cyber security field," she said, with summer internships, volunteer work with the outreach program CybHER, and research in the Madison Cyber Labs PriLab with Dr. Kevin Streff.
"Being able to do research and hopefully have technical articles published as an undergraduate is a unique honor," she said, "and I'm incredibly thankful to DSU for all these opportunities."
Stehlik was surprised to learn that she was also chosen for a new scholarship, the PrinSWSIS. This scholarship was established by Parisa Tabriz, director of engineering at Google, who benefitted from scholarships early in her own career. Winning this scholarship is an honor, "but it's also a responsibility," she stated.
The PrinSWSIS is awarded to a woman who is "challenging the stereotype of a cyber security professional and helping redefine what it means to be a princess. She is both a cybersecurity princess and a mentor and inspiration to others on that journey," the SWSIS website reads.
"That's what being a 'princess' is about, being confident in yourself, and willing and able to help others," Stehlik said.
She explained that the concept of being a "princess" has changed throughout the years. "A princess is not just high up in her castle, but she is a diplomat, helping other girls explore and be their own definition of a 'princess,' by becoming their best versions of themselves, and finding their passion. I am honored to be on the ground level bringing this combination to cybersecurity."
This is what Stehlik strives for through her volunteer work with CybHER, but also with another venture – her involvement with scholarship program competitions. She is the current Miss Clay County, S.D., and was to compete in the 2020 Miss South Dakota pageant this spring. Due to the COVID-19 pandemic, that has been postponed to May 2021.
"It is fate that the 'princess' criteria were established this year [with SWSIS]," as it aligns with her pageant social impact statement, "Empowering and Educating Girls in Cyber Security."
She considers each platform an opportunity for her outreach. "I'm really passionate about promoting women in cyber and creating a more welcoming and open space for girls and women to enter this field."
Stehlik will have the opportunity to meet the other recipients at the 2020 Annual Computer Security Applications Conference (ACSAC), planned for this December. Through internships and CybHER, she has discovered that other young women in tech all have unique, inspiring stories to tell. "I'm so excited to network with them because we're all like-minded individuals who want to help other women enter this field."
Stehlik is slated to graduate in May 2021 and then plans to pursue graduate education. "My passion lies within governance, risk, and compliance, which is at the intersection of cyber and law."