September 4, 2020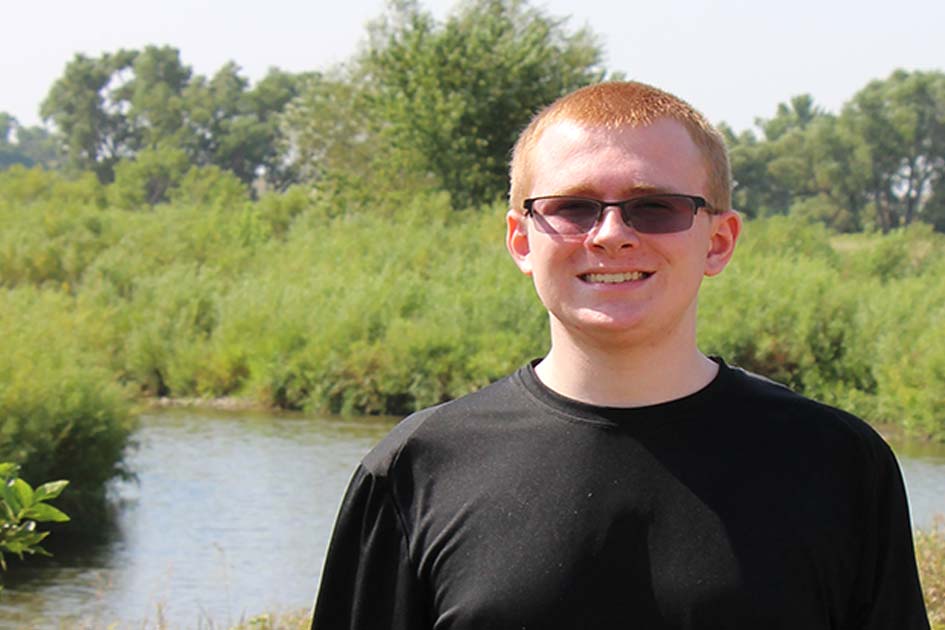 Jonathan Horn has always been interested in computers and technology. After his parents and grandma became aware of some of the program offerings at Dakota State they encouraged him to take a look.
"I liked the smaller campus and smaller class sizes, which gives you a more personalized experience," Horn said. In addition to that, DSU had the majors he was interested in.
Horn, now a sophomore from Adrian, Minn., is double majoring in Network and Security Administration, and Cyber Operations.
Throughout his time at DSU he has learned educational and personal lessons.
"I have learned the importance of computer and network security," Horn said. "I have also learned better time management skills as I balance my commitments."
These skills have helped him outside of school as well, as he worked with his church's sound system and website this spring and summer. He also spent time as a 4-H volunteer for Nobles County and assisted with livestreaming the livestock shows.
Horn's advice for current and future students is to get involved on campus right away, be proactive, don't procrastinate, and be sure to reach out to your professors; they will help you.
Network and Security Administration (BS)