Scholarships prove key to designing collegiate success
November 20, 2020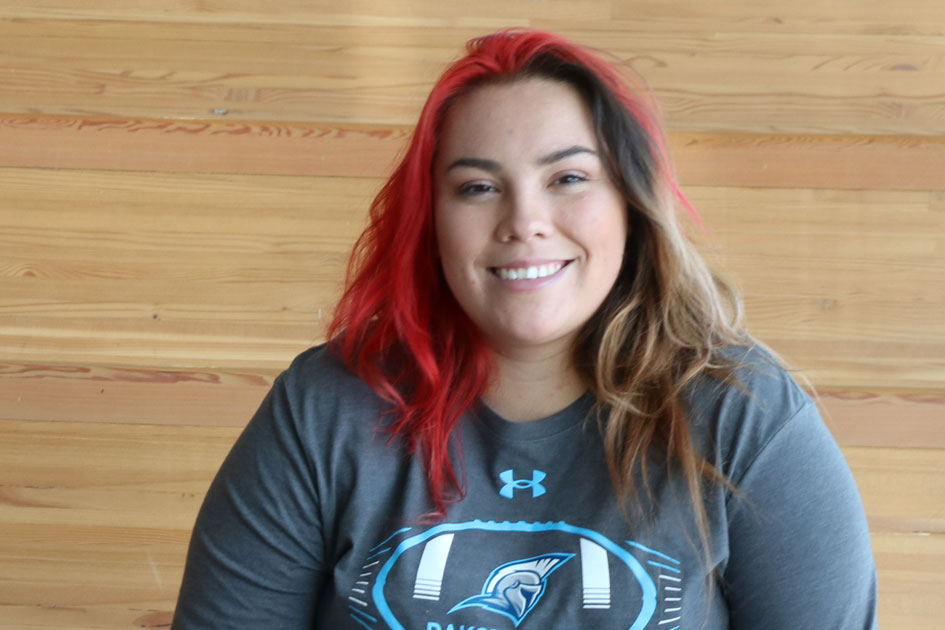 Megan Zephier has always had an eye for video game animation.
"I have always been interested in the animation involved in video games. So my friend and I taught ourselves the basics of game design to perfect our skills," she said.
With a solid grip on the basics, Zephier chose to embark on an education that would lead her toward her career goal. So when she started thinking about college, she looked at schools that offered game design degrees.
At first, she applied to a private school in San Francisco, CA. But after realizing the tuition was high and scholarships weren't available until her junior year, she sought other options.
Those options led her to touring and choosing Dakota State, where she's now a thriving game design major and computer science minor.
"DSU has a great degree, along with the buildings, labs, and technology to give me the hands-on experience I need," she said.
In addition to the hands-on experience, Zephier has had an internship, job, and scholarship opportunities. Because of her high school grades, she was eligible for a Champion Scholarship and the Native American Scholarship.
"I'm grateful that I found a school that's willing to give me an opportunity to pursue my dreams. DSU has shown me many different programs and given me the skills and knowledge to work in them. I'm excited to see what the future has in store."
Currently, Zephier works for the DSU Phonathon and helps raise money for student scholarships. She plans to graduate in December 2021 and work with a media firm to gain more professional experience. Ultimately, she plans to work for a company like Disney or Sony.