January 5, 2021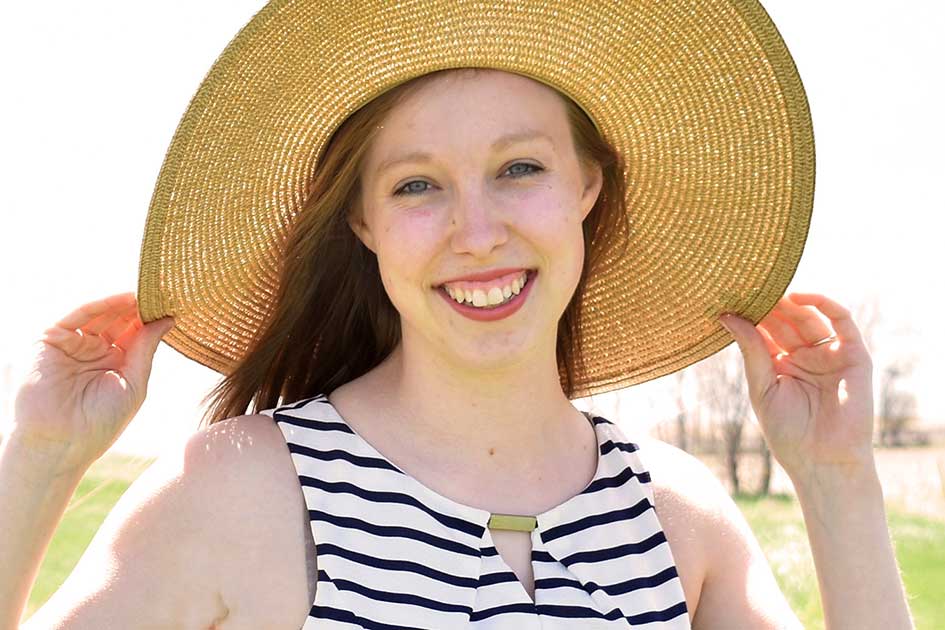 "It's rare that I walk through the Trojan Center without stopping to say hello to someone I know," said Naomi Vonkeman. "I love the fact that I know so many people on campus."
Vonkeman, a Digital Arts & Design major specializing in computer graphics born in Canada, but raised in Madison, is a student leader in Cru (a Christian club on campus), works in the Registrar's office, and is a Trojan Ambassador.
"I wanted to be a student ambassador because I wanted to meet new people and get to welcome prospective students to campus," she said. "I love that. As one of the first people visitors meet at DSU, I'm the face of the campus for them, and I love getting to tell them about all of my favorite things about campus."
Activities and clubs on campus allow students to take their college experience beyond the classroom, something she recommends all students take advantage of.
"There are clubs for almost everything, from theater to soccer to gaming. It's a great way to meet new people and make friends and feel like you're really a part of DSU." - Naomi Vonkeman
While Vonkeman enjoys extracurricular activities, she also appreciates her experiences inside the classroom. She has been able to form individual relationships with all of her professors, making it helpful when she has a question about her major or coursework. Two faculty members in particular have impacted her.
"Two that stand out are Angela Behrends and Sandra Champion," she said. "Both of them care so much about their students, and they both love what they do and love teaching it, which means their classes are a lot of fun and I learned so much."
Vonkeman's advice to current and future students is to never be afraid to ask questions, "Everyone is ready and willing to help you – from your professors to Ginger at Student Services." She also recommends everyone try the sweet potato fries from the Queue.
After graduation, Vonkeman hopes to stay in the Midwest and find a job working as a designer at a graphic design, marketing, or advertising agency.
DIGITAL ARTS & DESIGN: COMPUTER GRAPHICS (BS)