February 12, 2021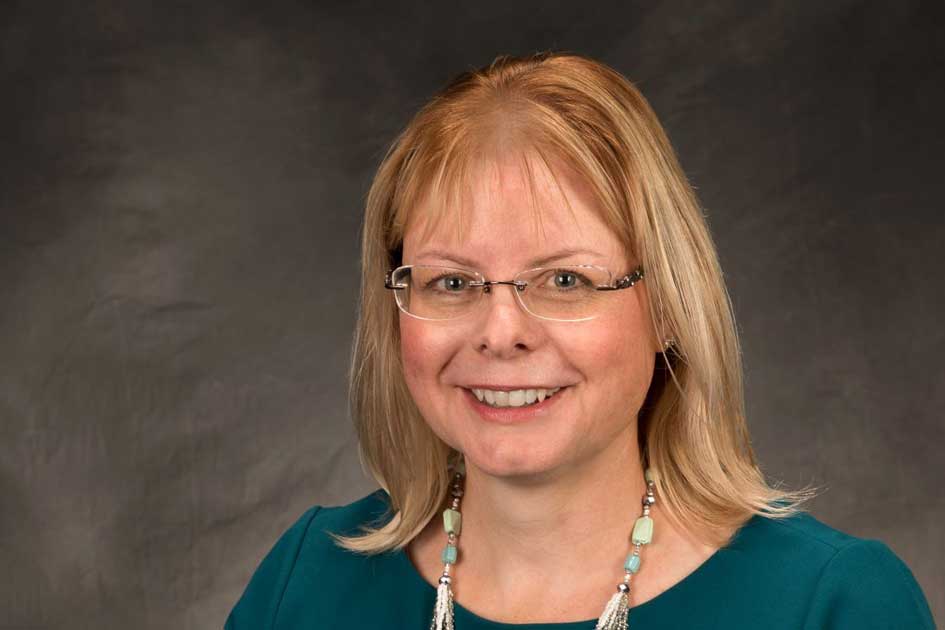 As the new Director of Economic Development, Katherine Cota is excited to share her vision for the Dakota State University.
"I want DSU students to realize that entrepreneurship – being your own boss – is an option. Every student should realize that the skills of entrepreneurship will serve them well in any company for which they work."
Cota, who started her first business when she was just 12 years old, graduated from the University of Northern Iowa (UNI) with a BA in anthropology. Since then, she's worked for a law firm, accounting firm, an office machine company, an internet service provider, and an industry magazine.
In 1996, she returned to her alma matter to help launch the John Pappajohn Entrepreneurial Center (JPEC), where she worked until 2018. During that time, she earned an MA in Communications from UNI and an MBA from St. Ambrose University. Afterwards, she moved to Northern California to start a new entrepreneurial center and program for California State University, Sacramento. Upon leaving that position, she made the decision to return to the Midwest.
"These university jobs have provided me the opportunity to work in the fields of entrepreneurship, commercialization, intellectual property, and economic development," she said.
"They've provided insight and experience in innovation and technology transfer."
Her experience will also play a critical role in the importance of intellectual property (IP) to both the university and researchers within, as well as in developing a licensing and commercialization process of our growing research environment.
The process of disclosure of intellectual property at a university is required under federal law and allows the university to protect faculty and university interests. When protecting these interests, it is important for the faculty member to be part of the process of protecting and using the IP. As research at a university increases, it is important for faculty to disclose their research and IP so resources can be allocated to help that faculty member finalize that IP. This benefits the university and the faculty member in many ways – financially and professionally.
So, what will her day-to-day duties include?
Licensing or commercializing the intellectual property of DSU faculty, directing the Paulson Cyber Incubator and Entrepreneurship Center, helping DSU students and community entrepreneurs start businesses, and working with community organizations to increase the economic development activity in the region.
"I enjoy forming relationships that will help us achieve our goals and those that are necessary to do the work. Plus, the confidence gained by students who go through an applied entrepreneurship program is one of the things that makes my job enjoyable."