April 23, 2021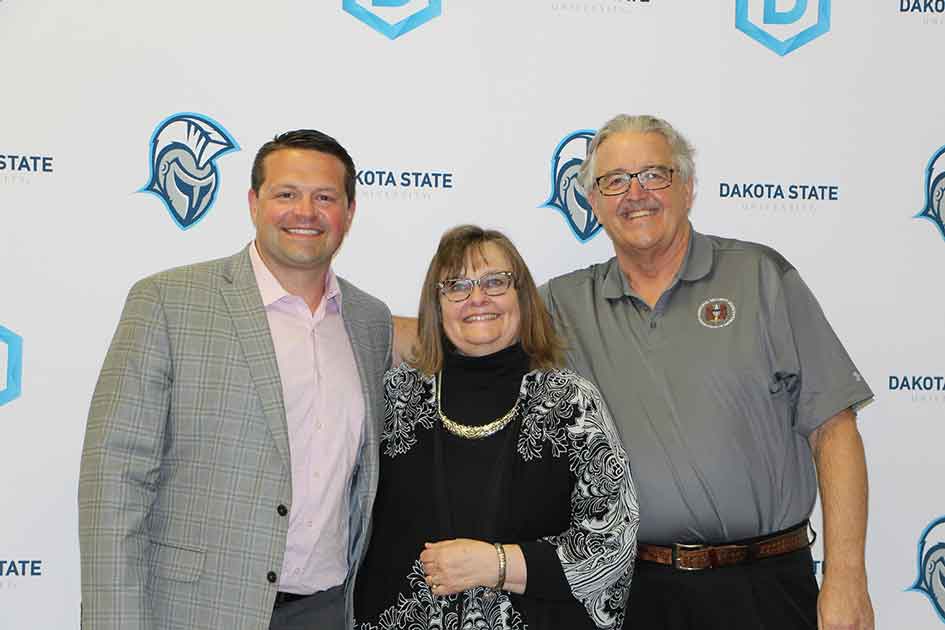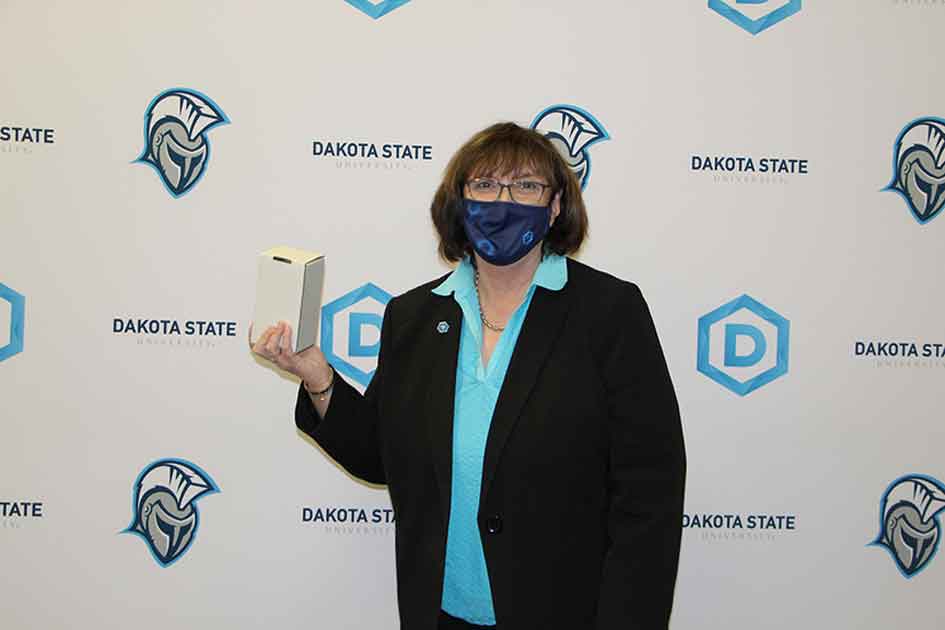 Dakota State University recognized 51 employees and five retirees for a combined 635 years of service to the state of South Dakota on Wednesday, April 21. Due to ongoing COVID precautions it was held as a hybrid event.
Longevity awards were given to 5, 10, 15, 20, 25, 30, and 35+ year employees. The total 635 years averages out to 12.45 years per person.
Employees recognized for five years of service were Ben Cable, Lisa Fox, José-Marie Griffiths, Kari Hall, Jason Kearin, Bailee Matucha, Brent Peterson, Mark Spanier, Beth Delzer, Tyler Flaagan, Scott Graham, Kathleen McClatchey, Dillon Pearson, Zhe Ren, Ross Hansen, Peter Ingham, Cynthia Meyer, David Stewart, and Brenda Warren.
Employees recognized for 10 years of service were Pat Engbretson, Linda Parks, Renae Spohn, Tyler Steele, Stacey Berry, Sandra Champion, Abbie Graham, Anthony Drealan, Scott Staiger, and Andrea Tanner.
Employees recognized for 15 years of service were Laura Cross, Amy Veenhof, Jack Walters, Pamela Rowland, Kari Forbes-Boyte, and Scott Klungseth.
Employees recognized for 20 years of service were Justin Blessinger, Thomas Jones, Jon Bonner, James Booze, Shannon Bonner, Marie Johnson, Kim Wermers, Jennifer Mees, Josh Pauli, Omar El-Gayar, Barb Beck, Alan Montgomery, and Brent Tulloss.
Deana Hueners was recognized for 25 years of service, Jim McKeown was recognized for 30 years of service, and Shelly Rawstern was recognized for 35 years of service.
Additionally, five retirees were recognized for their years of service.
Jim Moran, Provost and Vice President for Academic Affairs, was recognized for seven years of service.
Crystal Pauli, Dean of the College of Education, was recognized for 22 years of service.
Linda Parks, Associate Professor of Health Management, was recognized for 10 years of service.
Wayne Pauli, Professor of Information Systems/Coordinator for Ph.D. in Cyber Operations, was recognized for 21 years of service.
Barbara Myers, Senior Lecturer of Computer Science, was recognized for 21 years of service.