May 11, 2021
Polmateer painting is 'for my people'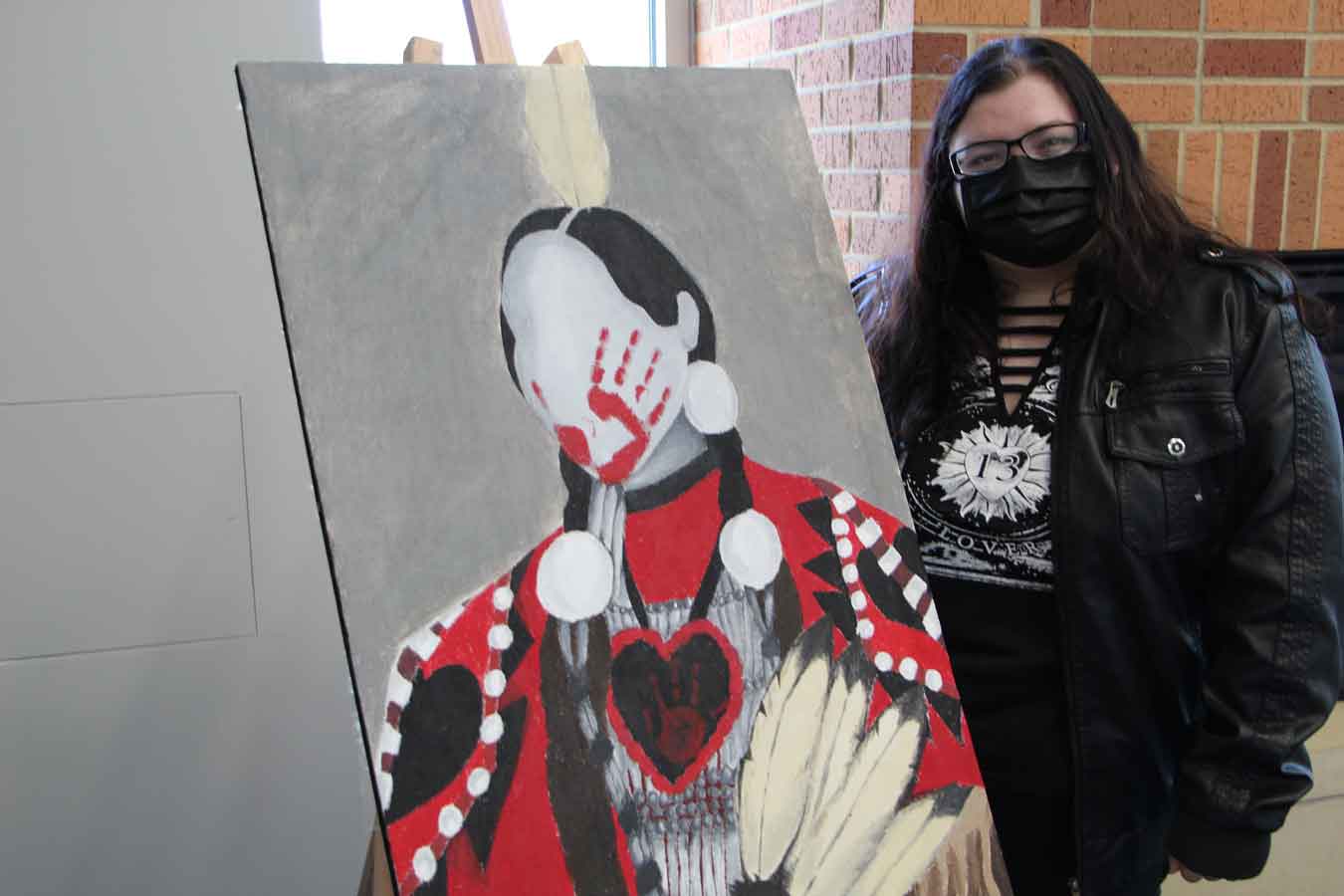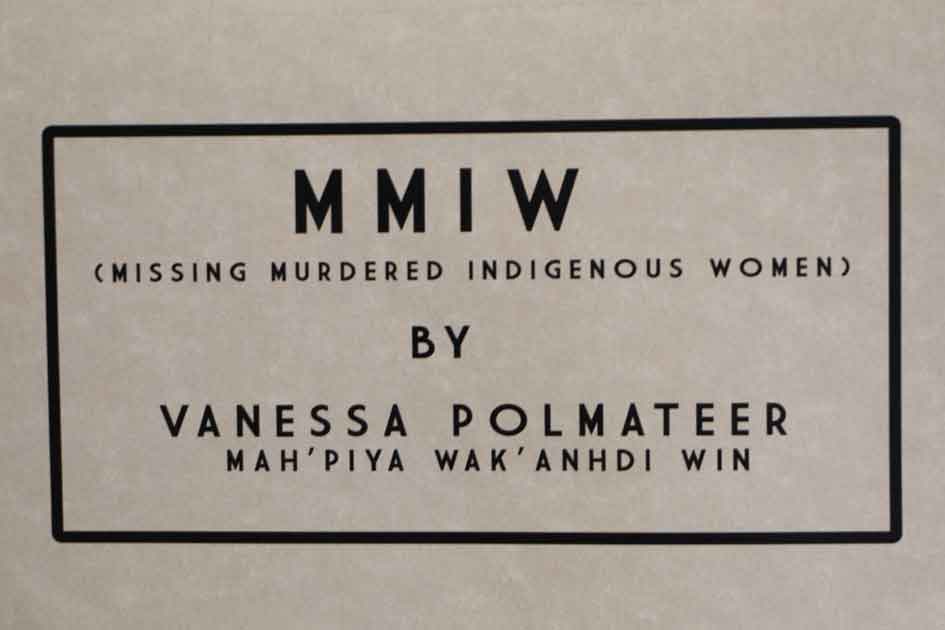 Dakota State's Native American Student Association (NASA) Club asked member Vanessa Polmateer to create an original artwork to highlight the issues of violence against Indigenous women.
However, there was one problem -- the 2019 flood in Madison destroyed her painting supplies. The club supplied her with new paints and brushes to create the artwork.
"This was a big opportunity for me to start painting again," said the junior computer graphics major from Flandreau, S.D. "I had missed it."
She also appreciated the opportunity to bring attention to the plight of Native women. The painting is for a good cause, she said "to show an audience this is very important and very serious."
The painting is something "I'm doing for my people," she said, to let people know that while the population of Natives is relatively small, this affects so many, both emotionally and physically. 
She hopes the painting makes people curious, and gets them to look into the issue, which has a huge impact on Native people.
Statistics, such as those noted by the Coalition to Stop Violence Against Native Women, show four out of five Native women are affected by violence; the U.S. Department of Justice states that American Indian women face murder rates that are 10 times the national average.
These data have resulted in the creation of several studies and movements to address the issue. One is the Murdered and Missing Indigenous Women (MMIW) movement, with organizations in the U.S. and in Canada; another is the Red Dress project, which depicts violence against Indigenous women through red dresses. NASA sponsored a Red Dress event on campus this spring, and requested Polmateer create an artwork to be displayed in DSU's Trojan Center.
Polmateer's acrylic painting is of a Native woman in a traditional dance outfit. Her dress is red, and she wears a breast plate. "Women wore these if they wanted to be part of the war party, as their protection," she explains. The woman has no facial features, only a handprint on her face, and one on a medallion she wears.
"The blank face represents the women who are missing, who have not been found," Polmateer said. The handprint coincides with the MMIW symbol. "The one on the face is mine. The one on the medallion is my two-year-old daughter's, because children are part of this, too."
She created the painting using her native name, Mah'Piya Wak'Anhdi Win. This is an important name, she said, to provide strength in herself. "I will carry this name throughout this life, and when I pass on, my ancestors will know me."
She stated, "with my artwork I want to make sure my name is known, because it means I dedicated myself to the culture of my people. It's a very empowering name to carry."
Polmateer is a member of the Flandreau Santee Sioux Tribe. In 2016, she created a mural for her senior project at Flandreau Public School, in the tribal gym.