May 4, 2021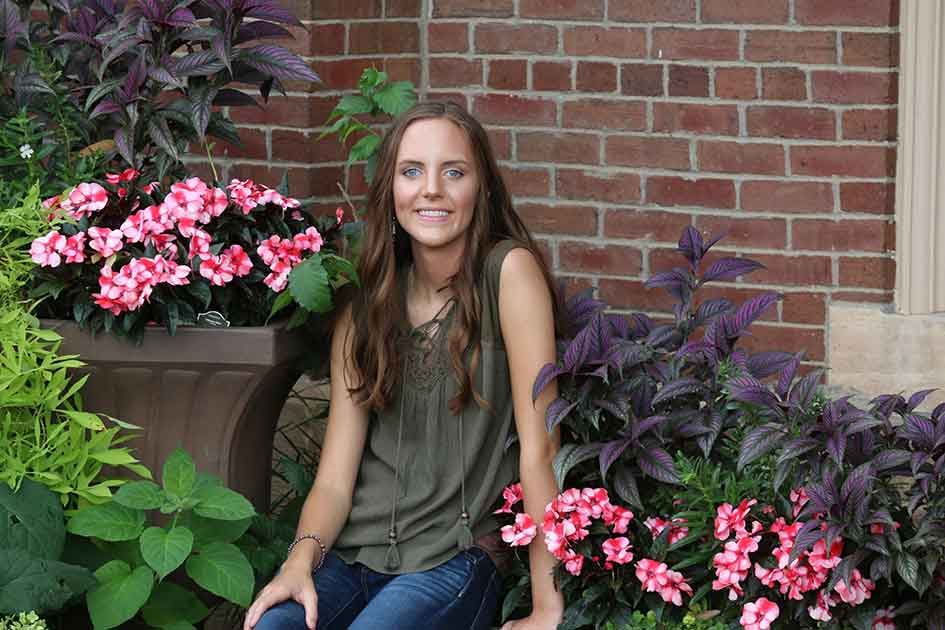 Dakota State was the only college Marissa Fick visited during her college search. "I loved the campus."
Fick, a business management major from Luverne, Minn., lived on campus as a freshman and enjoyed the experience of meeting people in classes and Higbie Hall.
"I'm now finishing my degree online, and my experience continues to be positive," she said. "I'm learning every day, and I feel well prepared for my future as a business professional."
Fick has had several professors make lasting impacts on her during her time at DSU. From visiting Dr. Michael Gaylor for question and answer sessions, advice, and a joke, to Dr. Rob Girtz, Dr. Dan Talley, and Dr. Viki Johnson's contributions to her business education.
Additionally, Dr. Deb Tech introduced Fick to Delta Mu Delta. Fick is an online student, yet she is still able to participate in school organizations like Kappa Sigma Iota Honor Society and Delta Mu Delta Honor Society for business students, where she serves as vice president.
"I really enjoy that DSU allows online students to stay connected, participating in similar activities and organizations as those on campus," she said.
Fick recommends getting involved on campus to meet new people, learn new skills, and make the most out of time spent in college.
"No experience is wasted time," she said. "Every experience I've had at DSU has had purpose, has set me up for where I am today, and will continue to lead me in the future."
Additionally, she recommends taking advantage of all the resources students have. "Make connections with your professors, utilize tutoring and the Writing Center, attend job fairs, and talk with Career Services for résumé or interview help," she shared. "Before you know it, you will be graduating."
Fick hopes to work in Sioux Falls upon graduating in May. Her interests are focused in nonprofit work, human resources, operations, project management, and bookkeeping.