June 15, 2021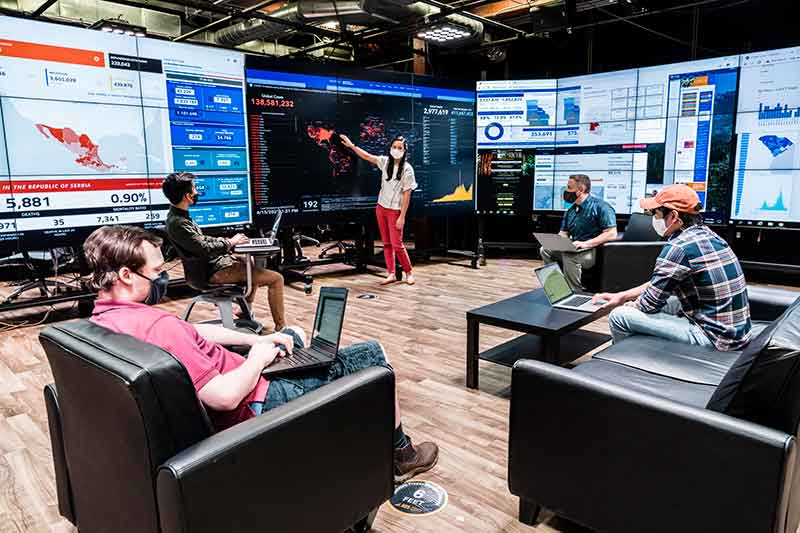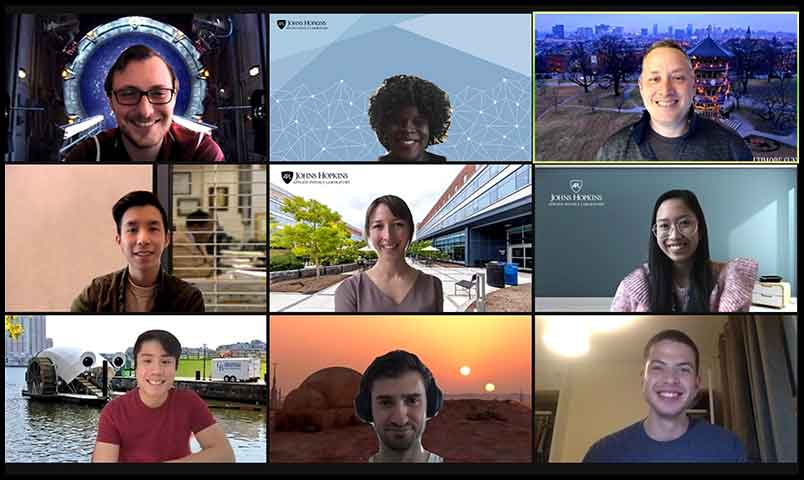 Evan Bolt grew up working on his family farm near Edgerton, Minn. He is now he is working on the world stage, contributing to the Johns Hopkins University Coronavirus Resource Center at his job in Laurel, MD, with Johns Hopkins' University Applied Physics Laboratory (APL).
The dashboard has been named one of Time Magazine's Best Inventions of 2020, and the Coronavirus Resource Center recently received the "Meeting the Moment for Public Health" award from Research! America. An oral history on the creation of the dashboard says "it became the data source relied upon globally for near-real-time tracking of the biggest health crisis this century." As of March 2021, it had been accessed over 210 billion times.
The significance of this project really hit home for Bolt after hearing an address by President Biden, in which he stated he kept the number of those who have passed away from COVID in his pocket. That number is from the APL dashboard. News stories also attribute their data to Johns Hopkins.
"Seeing it in the news and hearing about it from others helps keeps it in perspective," he said.
"I'm helping contribute to that, and that's impactful," Bolt said. "It's great to see I can have an effect like that."
"It's nice to be able to say I'm helping in some small way," he said.
When the pandemic began in January 2020, Johns Hopkins' associate professor Lauren Gardner and a group of researchers in the Whiting School of Engineering created a COVID dashboard effort on January 22. After only five days they realized there was too much data to manage manually, and brought in APL on January 27, 2020. APL is experienced with data processing and analysis, and helped make the dashboard the "most trusted, accurate source of information available on the pandemic," said the oral history.
By March, Bolt was pulled off his work on software development and reverse engineering to create "web scrapers" to pull in data.
These data were sometimes pulled from websites, sometimes from raw HTML code. Because APL was scraping data globally, the team members had to look at global sites and glean what they meant. "Google translate is a friend," he said.
Looking at the big picture, "it's really incredible, taking thousands of data points from the county level in the U.S. to countries and regions across the world, and collecting all these data points and distilling them into a manageable set for people to see," Bolt said.
"Web scraping is just as much art as science," he said, because every website is different, and there are lots of nuances. They have had to be aware of definitions and new terminology and be vigilant with the numbers collected.
"We're just trying to make sure we are able to collect the most accurate data as recently as possible," he said.
Bolt's work has evolved over the year, and now includes a leadership role as a task lead for vaccination data. Since December 2020 he has been working to identify data points for vaccination and looking ahead as to where the data and terminology would change. "Reporting went from 'Stage 1 and Stage 2 groups' for Moderna and Pfizer vaccines, then to 'partially and fully vaccinated' after the Johnson & Johnson single-dose vaccine was approved. It's been involved," he said.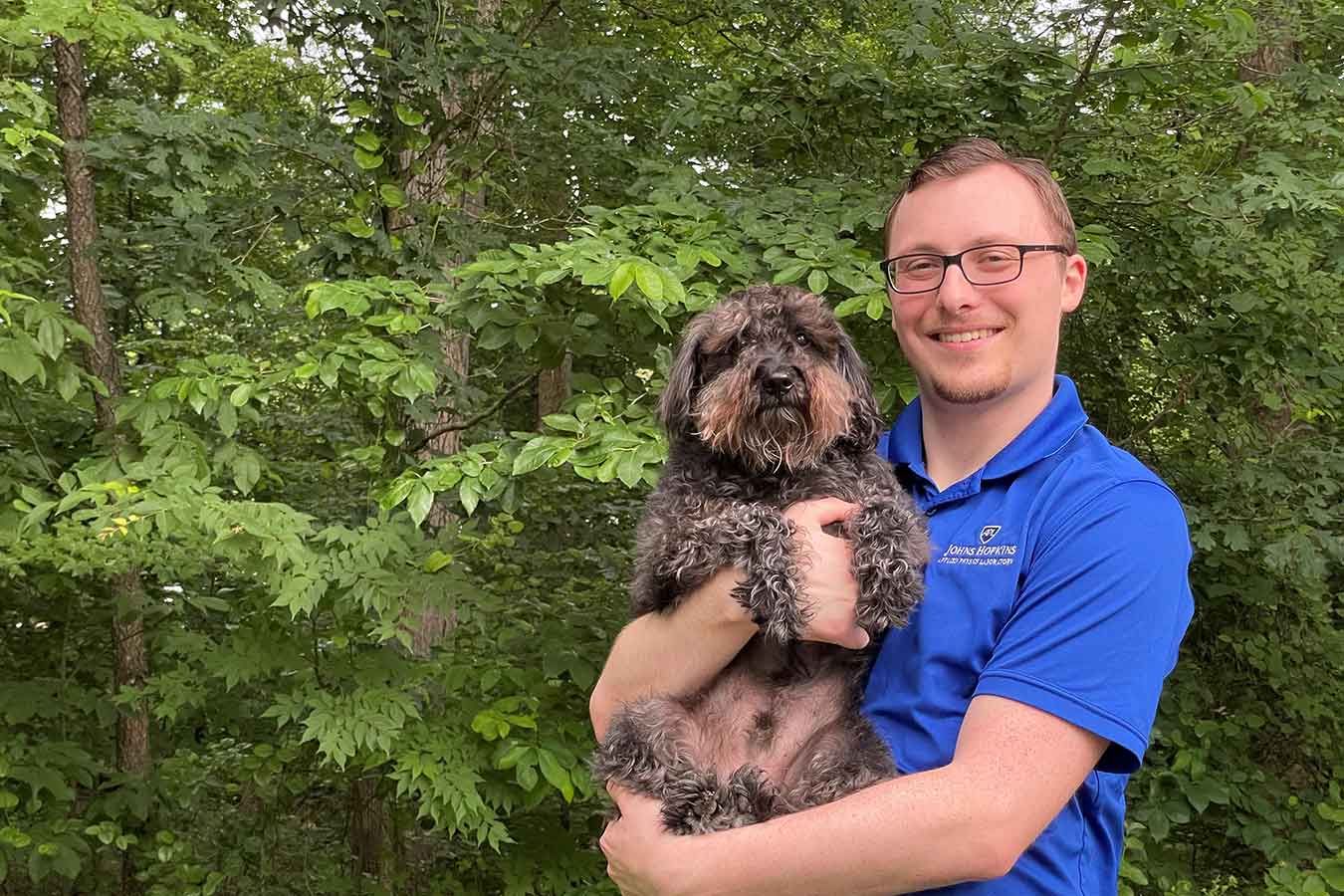 So involved that he said this project has taken up his whole life. "It's nice to be able to work from home, but it takes 24/7 attention," he said. All this is taking place while he is earning his third degree from DSU, a Ph.D. in Cyber Operations, but the all-online programming makes it convenient.
His education gave him a broad base to deal with these situations. "The environment at DSU definitely helped prepare me for this sort of development," Bolt said. Particularly from a programming aspect, "DSU definitely prepared me through course experience, project experience, or absorbing knowledge through conversations."
While he was hired at APL to work on reverse engineering, the dashboard project has introduced him to the world of data science work, and the leadership opportunities of being a task lead. That flexibility is what he enjoys about working at APL.
"I love that every day is different. You can be excited for what you'll be doing the next day."
He also has high praise for his team at APL. "They are a group of very smart people, diligent and dedicated," he said, and are very supportive with problem-solving. But beyond intelligence, "I just work with a group of very good human beings."
He added, "They say 'Teamwork makes the dream work,' and that is really true."