June 23, 2021
Students will be AI-aware with business-related issues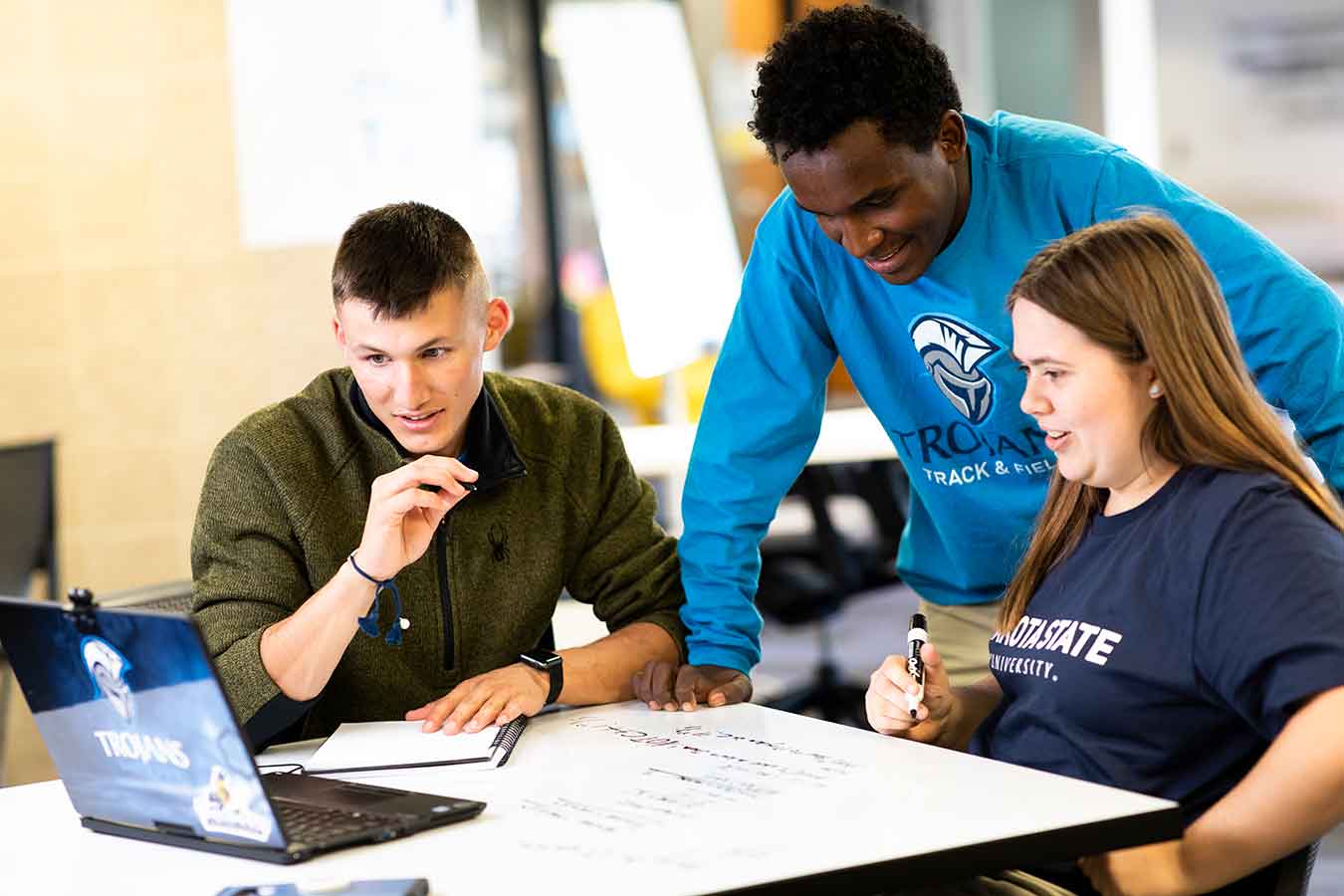 This fall, Dakota State will be offering a new degree for artificial intelligence as it applies to organizations.
The state Board of Regents approved the new AI in Organizations (AIO) bachelor's degree at their quarterly meeting on June 23.
"The faculty from across the College of Business and Information Systems (BIS) recognized artificial intelligence is already disrupting virtually every business process in every industry," said Dr. Dorine Bennett, dean of the College of Business and Information Systems. "As artificial intelligence technologies proliferate, it becomes imperative to educate students to be prepared for the workforce impacted by AI."
The College of BIS program is distinctive from AI programs offered by the computing and engineering schools.
Businesses and organizations which face AI transformation will deal with real-world problems such as implementing personalized recommendation systems, automating data collection workflows, and optimizing supply chain management processes. Graduates of this program will have a foundational understanding of AI and how it can be positioned to improve efficiency and effectiveness across industries and business functions.
"The faculty put in a great deal of time and effort to determine the most appropriate curriculum, building on existing business and information systems courses, with the development of new courses to teach the fundamentals of AI in organizations and the strategy and application of AI in organizations," Bennett stated.
Students will learn to understand what artificial intelligence is, what AI means for business and organizations and develop skills for applying artificial intelligence tools and methods in a variety of industries. With these skills, they will be prepared to help make data-driven decisions in their companies, optimize business processes and workflows, minimize costs, and maximize revenues by utilizing AI tools and applications. They will also be able to successfully navigate AI-related issues, challenges, and ethics in workplaces and to be AI-aware in society.
"This innovative focus of AI in an organizational context is complementary to the AI program offered through The Beacom College of Cyber and Computer Sciences, which makes DSU uniquely prepared to broadly meet the needs for education related to artificial intelligence," she stated.
Because investment and interest in AI has not decreased during the COVID-19 pandemic, the timing of this AIO program is very appropriate. A computer-science focused bachelor's degree in AI with The Beacom College of Computer and Cyber Sciences was approved at the March BOR meeting.
The AIO degree, aimed primarily at non-computer science students, will be offered both on-campus and through online delivery; they anticipate enrolling 15 students in the first year of the program, with 10-15 new students enrolling in the program each year as it continues.